Love balanced and effortless meals? This recipe is a culinary masterpiece that effortlessly combines layers of flavor in a comforting, baked delight. Perfect for aficionados of hearty casseroles, this dish brings together the richness of creamy eggs, savory ham, and the earthy goodness of eggplant, all nestled between layers of perfectly cooked pasta. Immerse yourself in the world of culinary simplicity, where every bite is a harmonious symphony of taste and texture. It's not just a recipe; it's a celebration of delicious simplicity!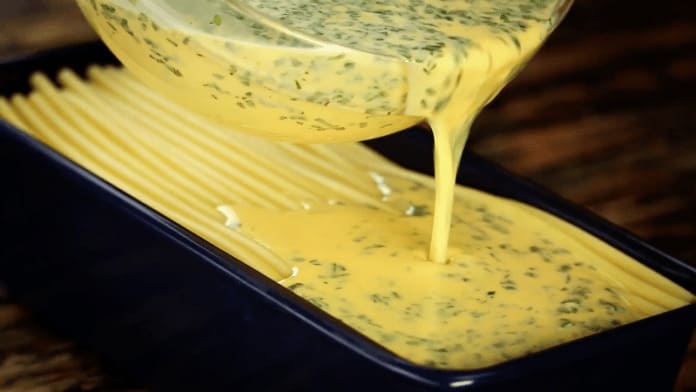 Ingredients:
1 eggplant (aubergine)
Salt and pepper
300g (10.5 oz) cooked long pasta
12 slices of ham
6 eggs
1 cup heavy cream
2/3 cup parsley
1 clove garlic, sliced
1 and 1/4 cups shredded mozzarella cheese
Instructions:
Slice the eggplant into thick slices and sprinkle with salt.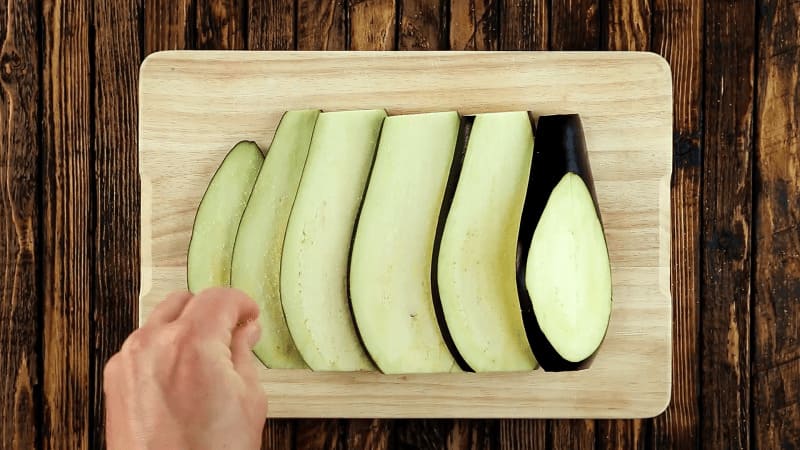 Layer the cooked pasta in a bread loaf pan in three layers, then add a layer of eggplant.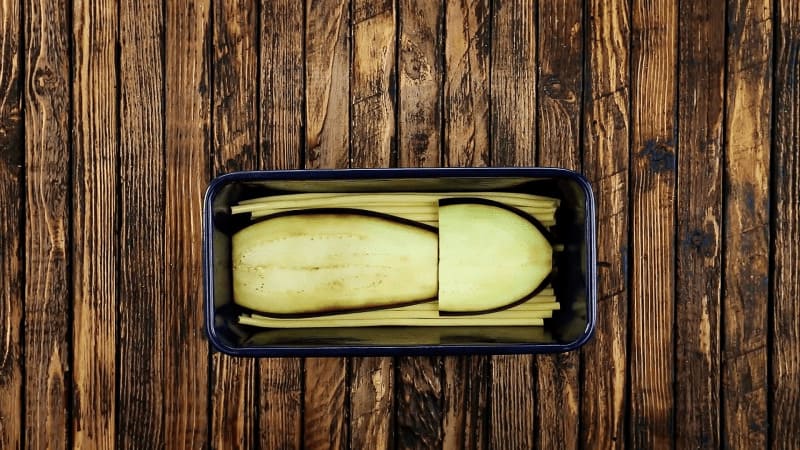 Roll the ham slices tightly and create a layer on top of the eggplant. Repeat the layering process, finishing with a layer of pasta on the top.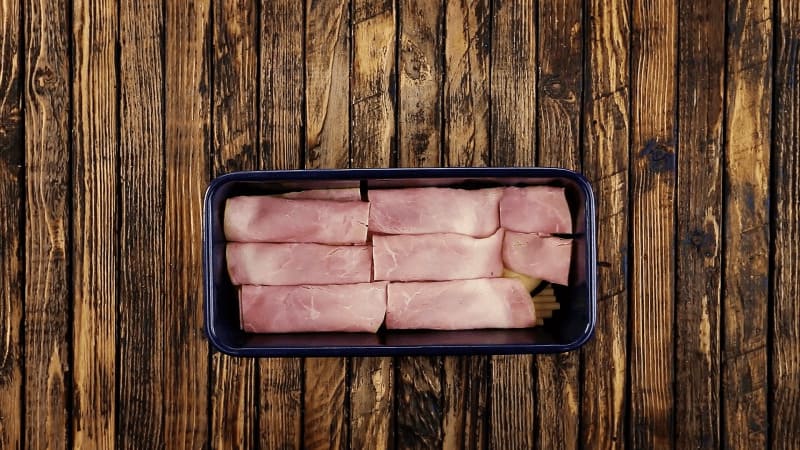 In a bowl, mix eggs, cream, parsley, garlic, salt, and pepper. Pour the mixture over the pasta and finally, sprinkle mozzarella cheese over the top.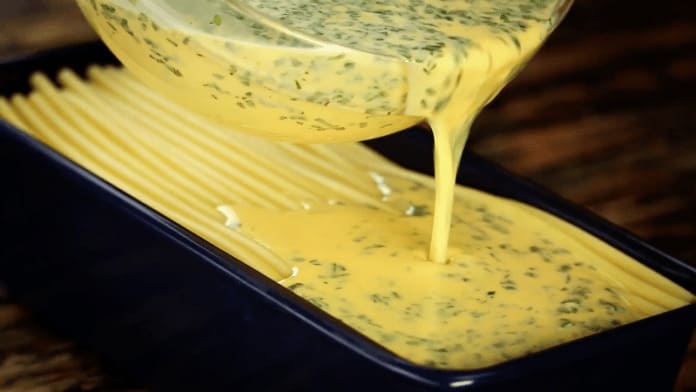 Bake for one hour at 180°C (356°F).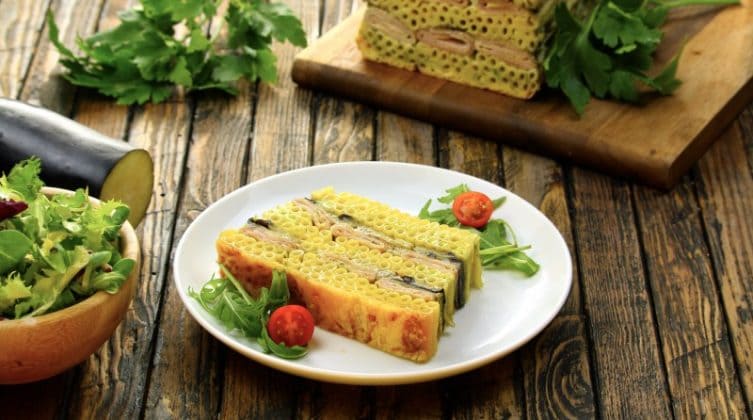 As an alternative, this recipe can be adapted using different meats and vegetables. Once done, slice into portions and serve with a side of fresh salad. Enjoy!