These pastries are sure to impress with their fluffy texture and sweet filling. The combination of soft dough, a touch of sweetness, and a burst of jam will leave you craving for more. Follow this recipe and enjoy the deliciousness!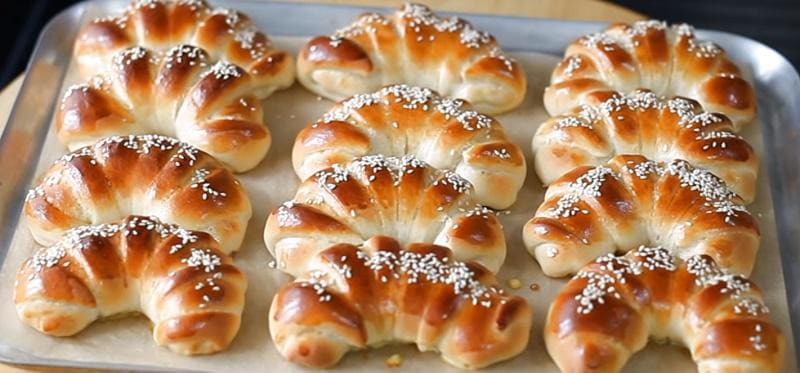 Ingredients:
500 grams (4 cups) of flour
200 grams (1 cup) of warm milk
100 grams (1/2 cup) of sugar
2 eggs
75 grams (1/3 cup) of butter
10 grams (2 teaspoons) of dry yeast
40 grams (1/4 cup) of sesame seeds
1/2 teaspoon of salt
Filling:
100 grams (1/2 cup) of jam
Instructions:
In a bowl, combine the warm milk, yeast, 20 grams (1 tablespoon) of sugar, and 40 grams (1/4 cup) of flour. Let it sit to allow the yeast to activate.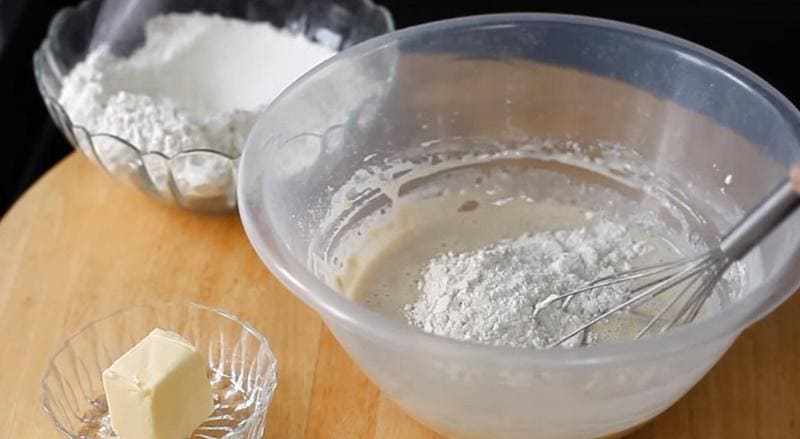 In a separate bowl, sift the remaining flour and add the remaining sugar, salt, and eggs. Pour in the activated yeast mixture and mix well to form the dough.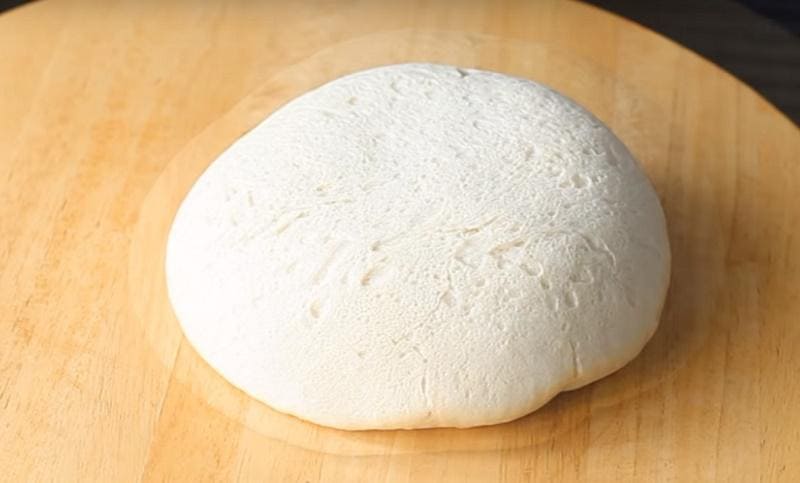 Add the butter to the dough and knead until it is well incorporated. Let the dough rise for 1 hour, until it doubles in size.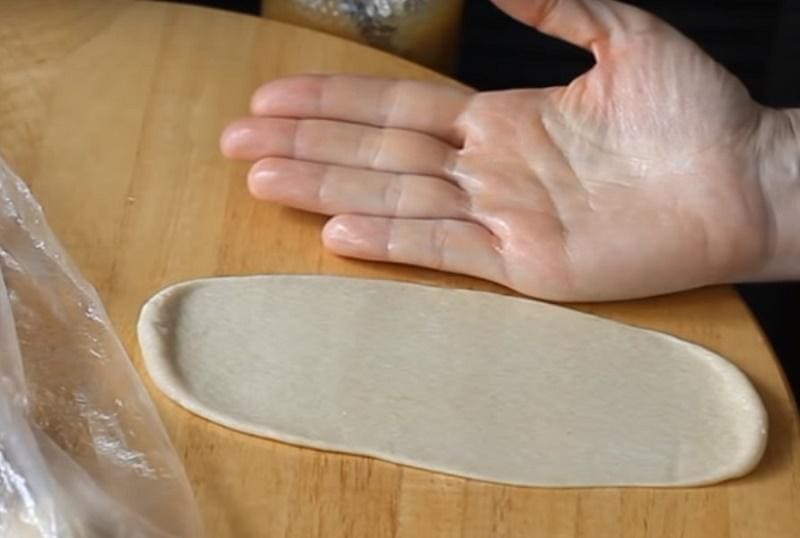 Divide the dough into 12 equal portions and shape each portion into a ball. Allow them to rise again for 10 minutes, covered with a towel.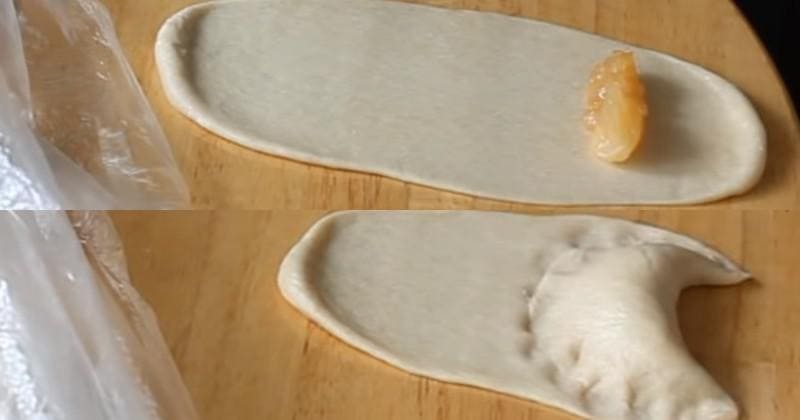 Roll out each portion into a narrow oval shape, slightly longer than the palm of your hand. Place a spoonful of jam on one end of the dough and fold the edges to seal the filling.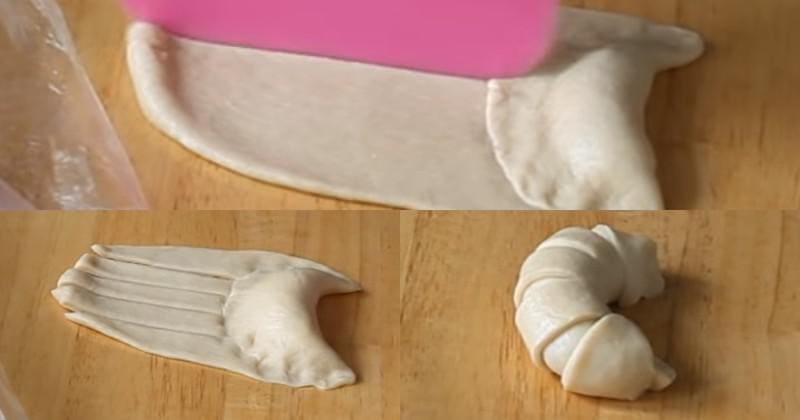 Divide the other end of the dough into four parts with a knife and roll it up into a crescent shape.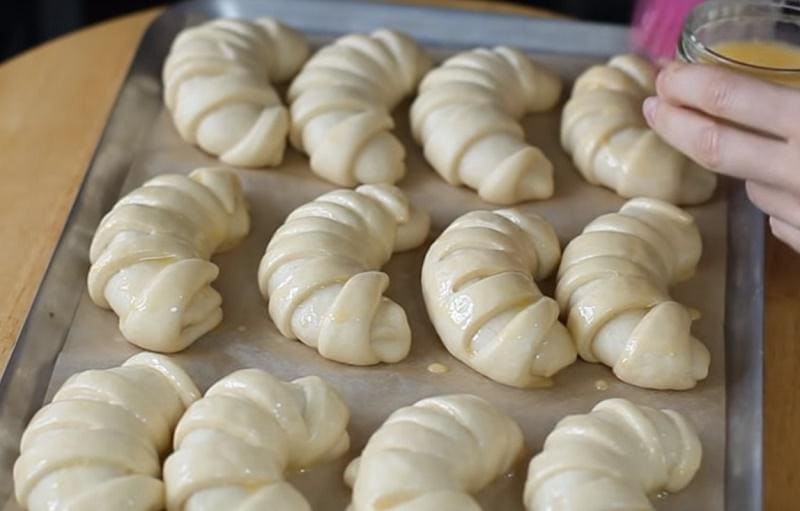 Place the crescents on a parchment-lined baking sheet and let them rise for another 15-20 minutes.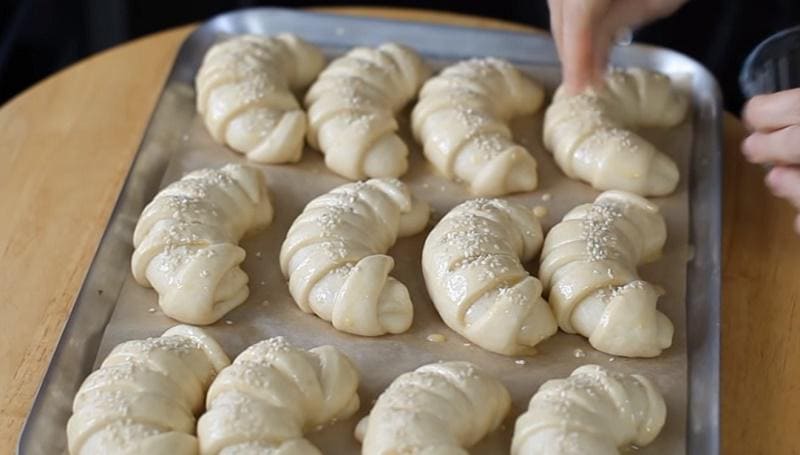 Brush the pastries with beaten egg and sprinkle sesame seeds, poppy seeds, or sugar on top.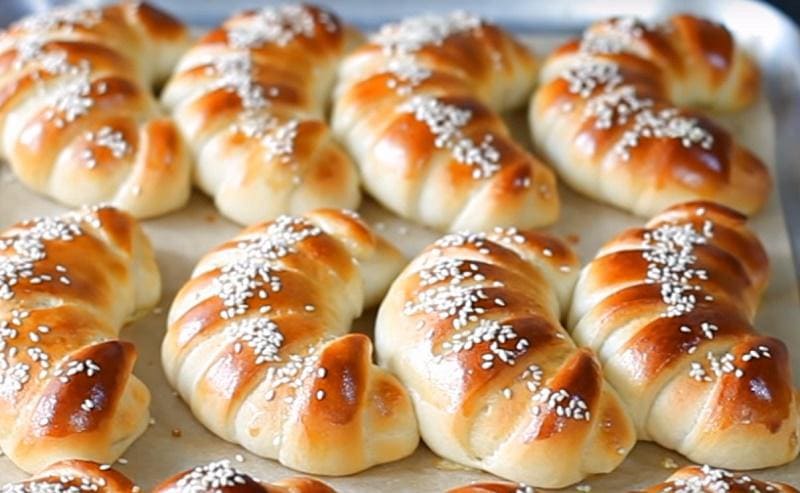 Bake the crescents in a preheated oven at 180 degrees Celsius (350 degrees Fahrenheit) for 20-25 minutes, until golden brown.
Indulge in these irresistible milk crescents with a luscious jam filling. They make a perfect accompaniment to a cup of tea or coffee, or simply enjoy them as a delightful snack any time of the day.