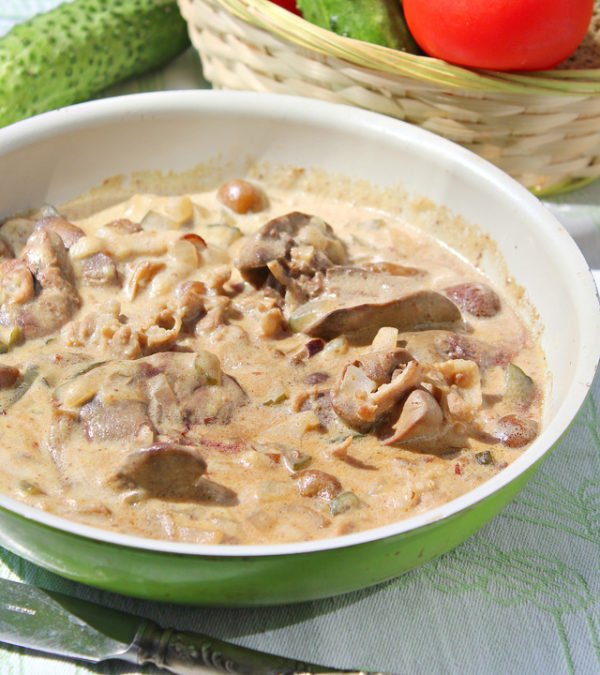 Ingredients
Mushrooms (champignons are best for this recipe) – 100g
chicken liver – 300 g
onion (small) – 1 pc
bacon – 70 g
butter – 10 g
cream (10%) – 250 ml
milk – 50 ml.
starch – 1 tsp.
brown sugar – 1 tbsp.
salt – 0,5 tsp.
black pepper to taste
pickled cucumber – 40g
Instructions
Wash the liver, be sure to dry it, salt it, add sugar and pepper. Stir, cover and leave in fridge overnight.
Take out the liver and put it in a colander to drain.
Fry the bacon in the oil on a high heat.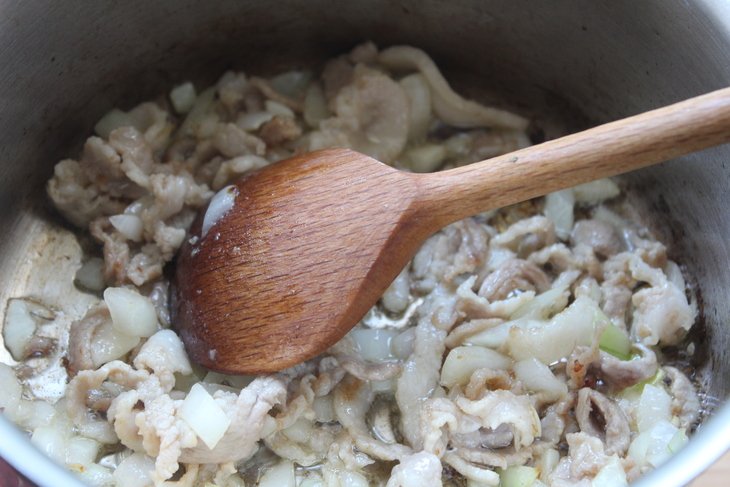 Add diced onion, fry.
Add the mushrooms – if frozen, defrost them.
Sauté. Add pickles, chopped in slices.
Pour in cream and bring to a boil.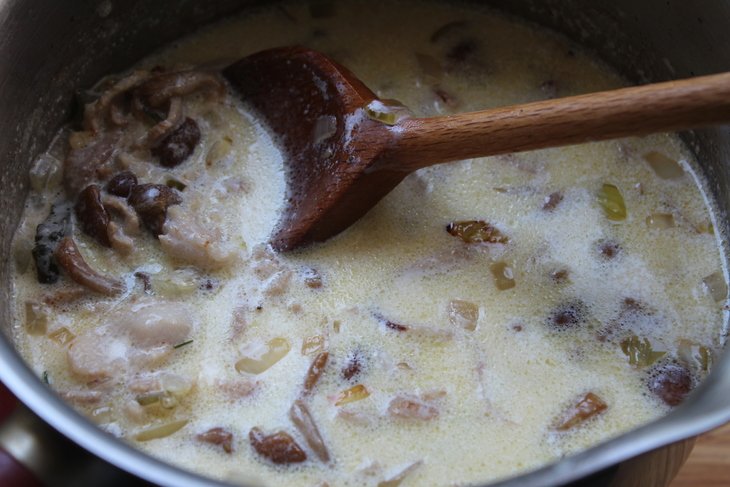 In a dry frying pan, fry the livers on both sides over high heat.
Put the fried liver into the boiling sauce and simmer for 10 minutes.
At the end adjust to taste – salt, pepper.
Dissolve starch in milk and pour into liver, stirring.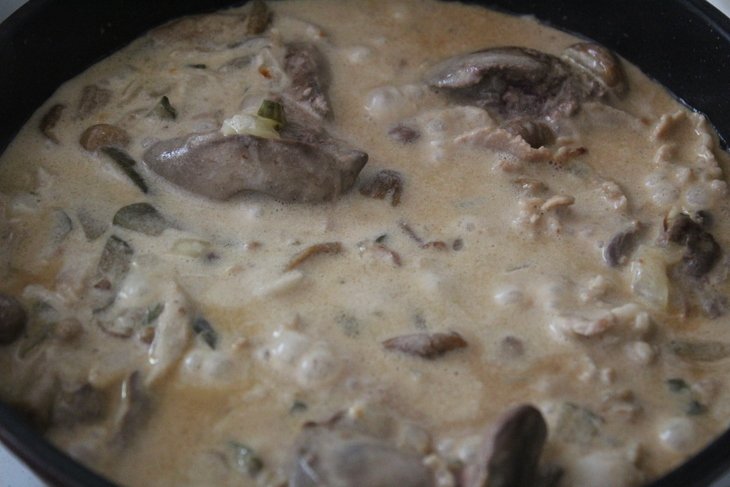 Bring to a boil and turn off.
Cover and leave to rest for 5 minutes.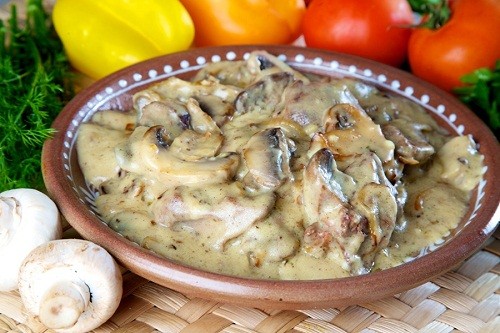 Serve with a side dish as desired.