Give your mayonnaise more flavor by making this homemade Aioli Recipe. With just six simple ingredients, you can have this condiment on hand that goes with just about everything!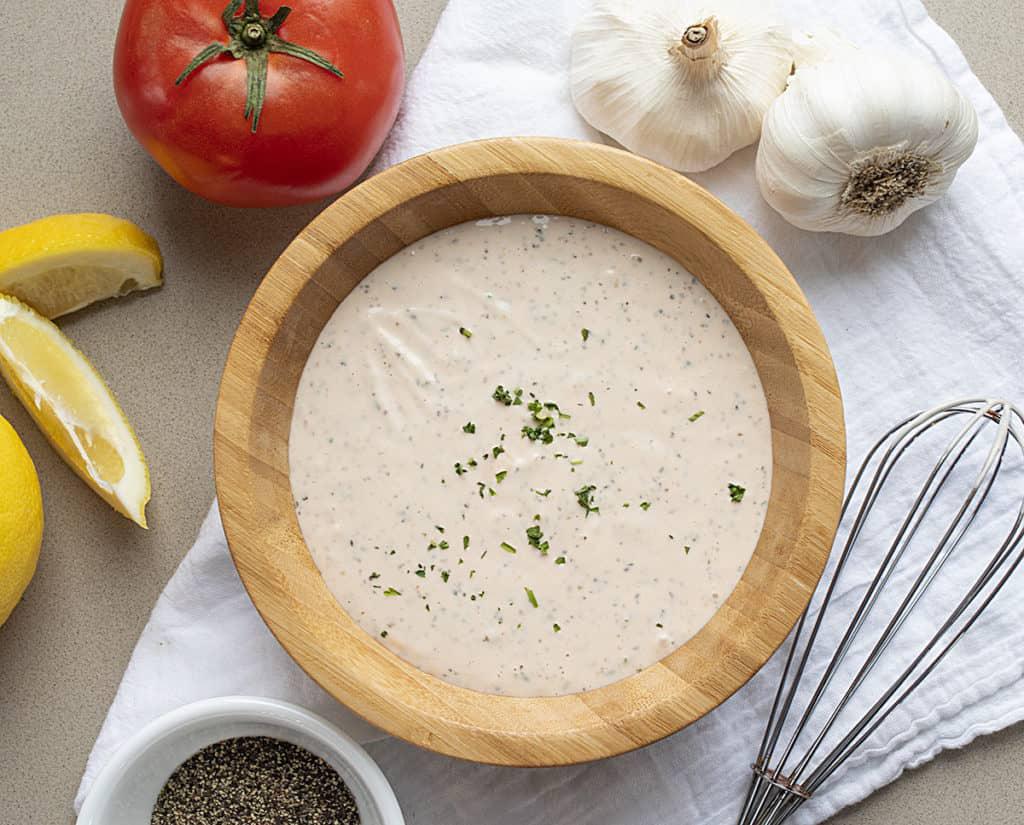 AIOLI RECIPE
An aioli sauce is typically mayonnaise that is full of garlic. With garlic being the main ingredient added to the mayonnaise, it is sometimes called garlic mayo. Each aioli is unique in flavor and ingredients, but after trying a few recipes for the spread, I was happy with this final group of ingredients I used. After trying aioli, you may give up plain mayonnaise for good! Plus, it's so easy to make and have on hand whenever you need it.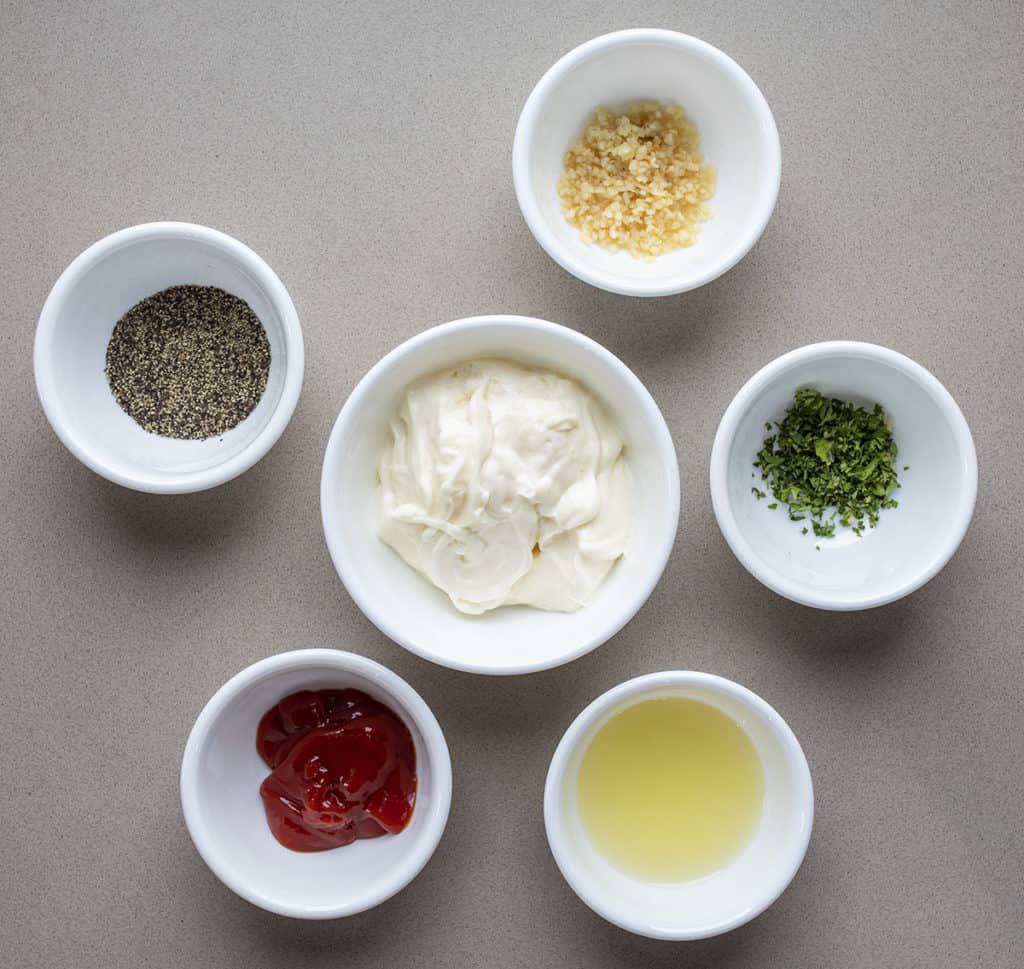 AIOLI RECIPE INGREDIENTS
With only a few ingredients, you can have a creamy, garlicky spread in minutes. So, get out a bowl and the following items: (full recipe below)
Mayonnaise
Lemon juice
Pepper
Garlic
Fresh parsley
Ketchup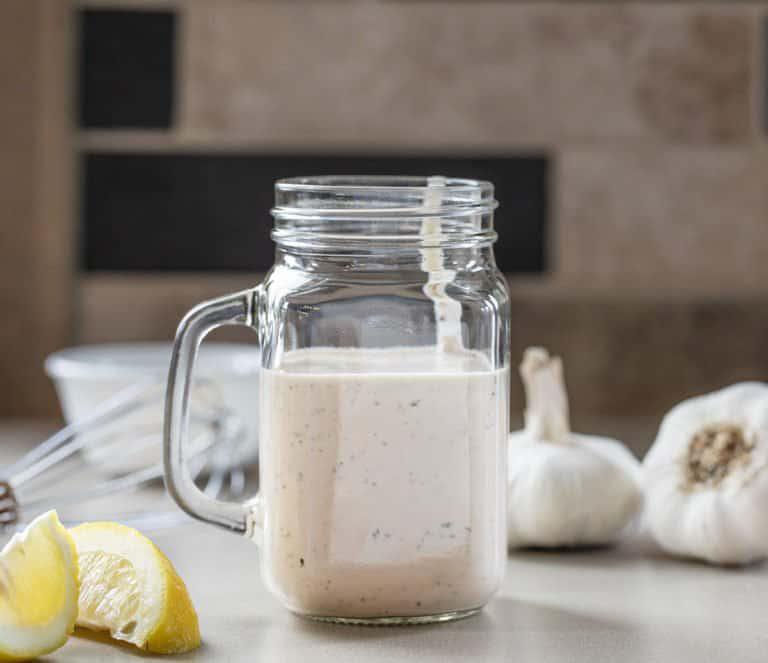 HOW TO MAKE AIOLI
There really is no excuse not to make this aioli recipe. Start by using a mortar and pestle to mash the garlic. (You don't want little pieces of garlic hanging out in the mayonnaise.) Then, simply whisk all the ingredients together and use it as a spread or dip. Yep, that's it! It really is that easy, and it adds so much flavor to not only the mayonnaise but all the foods it pairs so well with.
Once you have the aioli recipe made, store it in the refrigerator for up to 7 days. The garlic may get a little stronger the longer it is stored, so keep that in mind before you make it. If you want to, you could mix up all the ingredients EXCEPT the garlic until you are ready to use it. Add the garlic at the last minute.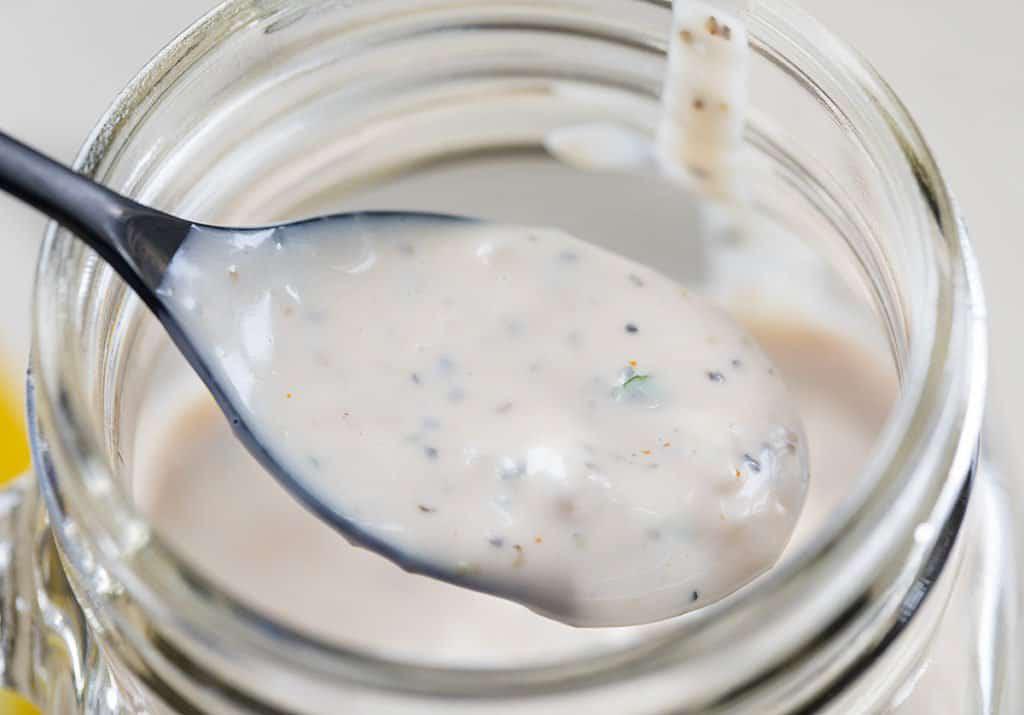 HOW TO USE AIOLI
As I mentioned, aioli is good on almost everything! I used it on all my patty melt recipes, and here are some other ways to use this aioli recipe:
All kinds of sandwiches
Fish
Chicken
Vegetables
Dip for French Fries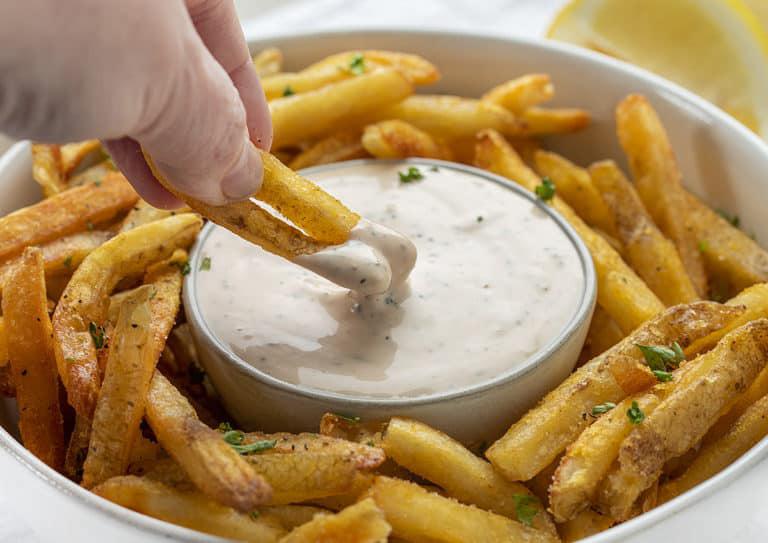 Ingredients
1 cup mayonnaise
3 tablespoons lemon juice
3 teaspoons pepper
3 tablespoons garlic, minced
3 teaspoons fresh parsley
3 tablespoons ketchup
Instructions
In a medium bowl, mix all the ingredients together.
Serve as a sandwich spread or dip.