This is the all-time favorite baked treat in my family, and not just for us. When I bring them as a snack to work, they disappear in an instant. Of course, my colleagues immediately asked me for the recipe and started baking them at home, but the best way to enjoy them is definitely at work. I love making this pastry. Sometimes I even add meat patties to them, and it tastes amazing too.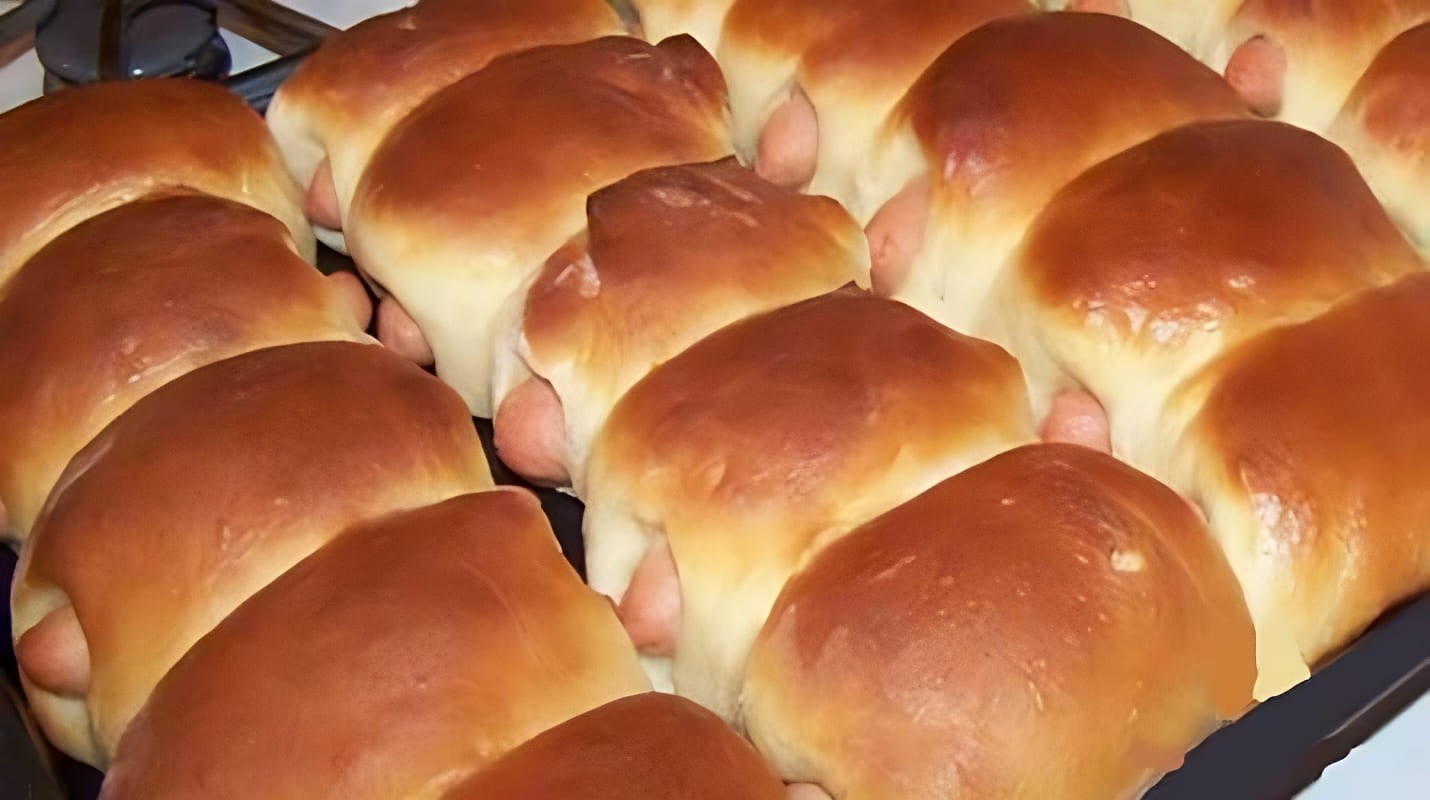 Ingredients for the dough:
All-purpose flour – approximately 2.2 pounds (1 kilogram)
Milk – 2 cups (1/2 liter)
Sugar – 7/8 cup (200 grams)
Eggs – 4
Vegetable oil – 7/8 cup (200 grams)
Dry yeast – 0.4 ounces (11 grams)
Ingredients for the filling:
Sausages
Heat 1 cup (250 milliliters) of milk, then add 1 tablespoon (20 grams) of sugar, 3 tablespoons (40 grams) of flour, and the yeast. Cover with a towel and let the milk mixture sit for 20 minutes to rise.
Heat the remaining milk. Add the milk with yeast to it and mix well. Then add sugar, oil, and gradually add flour, stirring continuously.
The dough should have a tender texture and not stick to your hands. Cover it with a towel and place it in a warm area to rise. It should double in size. After the first rise, punch it down and let it rise again in a warm place.
After the second rise, start forming our sausages in dough.
Remove the casings from the sausages. If necessary, cut them in half.
Take a small piece of dough, shape it into a flat cake with your hands, and wrap it around a sausage. Place the prepared rolls on a greased baking sheet.
Bake at 356°F (180°C) for 20-25 minutes.
When the buns are ready, brush them with milk. This will give them a glossy surface and an even more tempting aroma.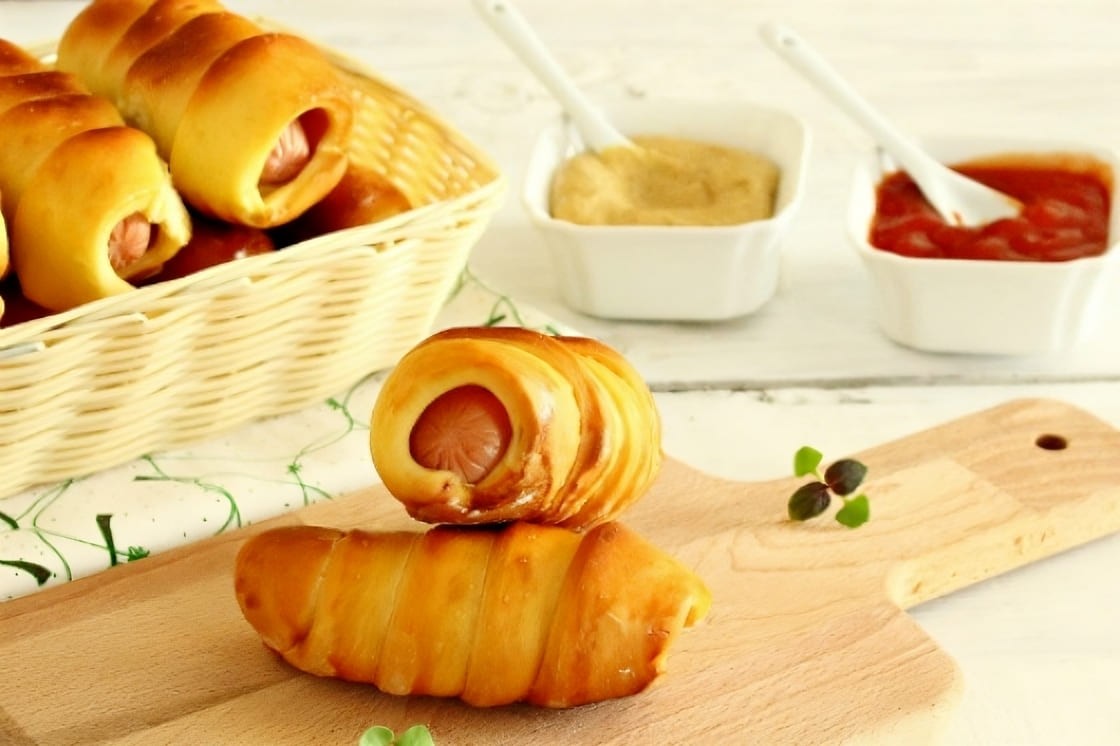 I hope your family will appreciate these pastries as much as mine does. Enjoy!