In this legendary recipe, we delve into the secrets of crafting the perfect Chicken Kiev Cutlets. These delectable treasures, encasing a hidden herb-infused butter, are a true marvel for your taste buds. As we guide you through each step, you'll discover the art of creating a crispy, golden exterior that gives way to an explosion of flavors within.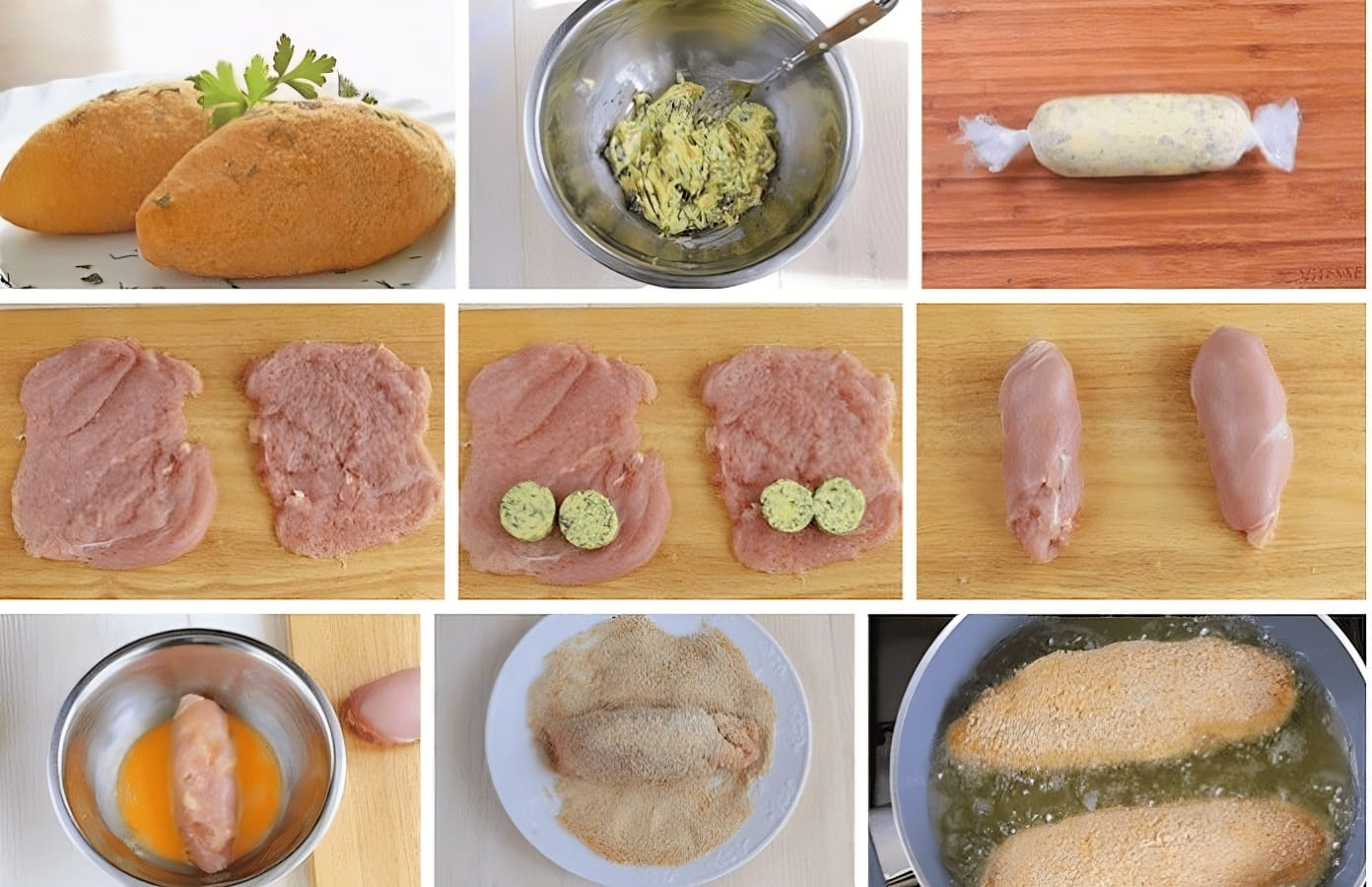 With a touch of European elegance and a dash of American ingenuity, these cutlets are a universal delight. So, get ready to savor a dish that transcends words, a taste sensation that will leave you craving more.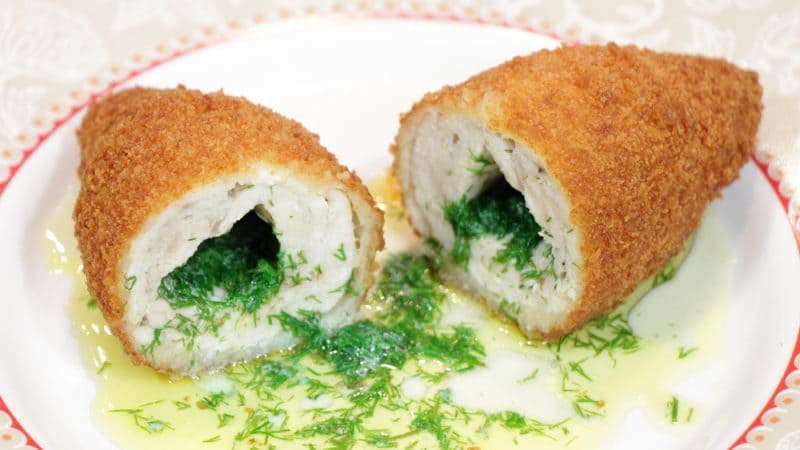 Ingredients:
4 chicken fillets (4 chicken breasts)
2 eggs
100 g (3.5 oz) butter
400 g (14 oz) vegetable oil
Bread crumbs
A bunch of herbs (I prefer dill or a combination of dill and parsley, but you can experiment with different herb combinations)
Salt, to taste
Black pepper, to taste
Instructions:
Finely chop the herbs, such as dill or parsley.
In a bowl, mix the butter with the chopped herbs.
Wrap the herb-infused butter in plastic wrap and place it in the freezer for 20-30 minutes.
Flatten the chicken fillets with a sharp knife to form rectangles and lightly pound them.
Place small pieces of the frozen herb butter along one edge of each chicken fillet.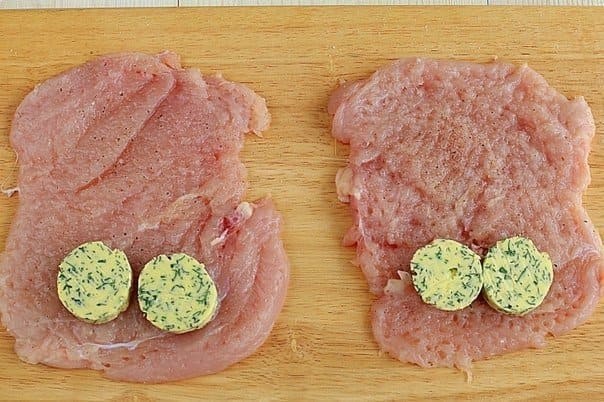 Roll the chicken fillets around the butter, making sure the butter is enclosed inside.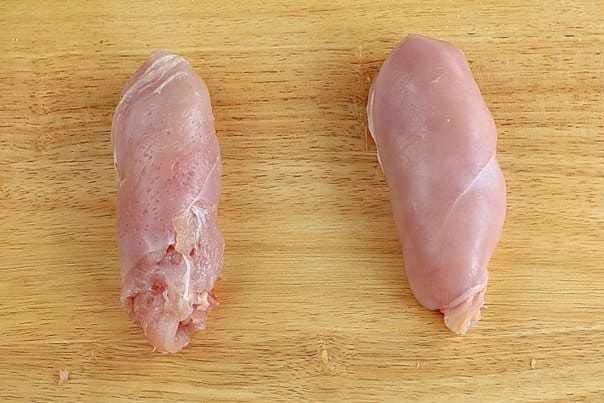 Lightly beat the eggs and add salt. Dip each chicken roll in the egg mixture.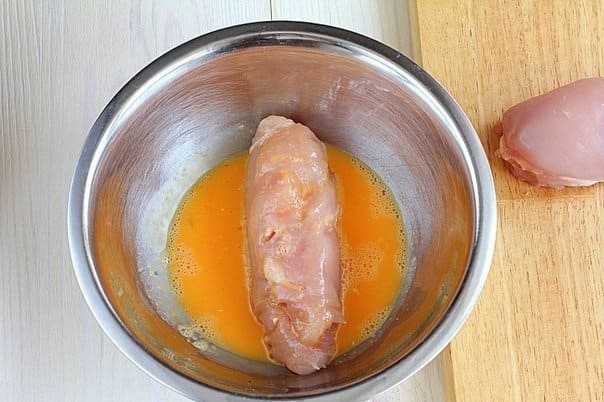 Coat the chicken rolls with bread crumbs, repeating the process twice to ensure a good coating.
In a deep frying pan or skillet, heat the vegetable oil over medium-high heat until hot.
Fry the chicken Kiev cutlets, turning them occasionally, until they are golden brown on all sides. The oil should cover the cutlets completely or at least halfway up.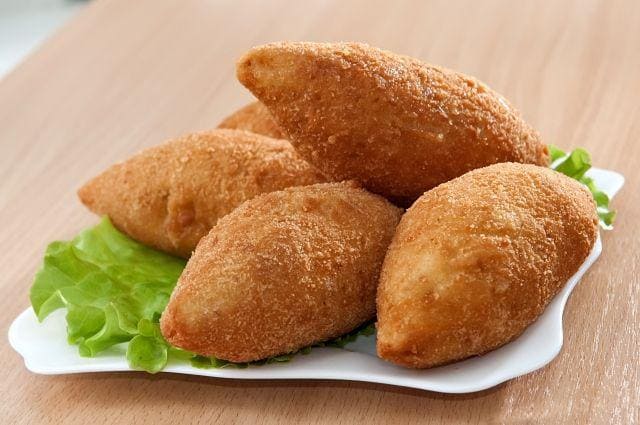 Once cooked, remove the cutlets from the oil and drain them on paper towels to remove excess oil.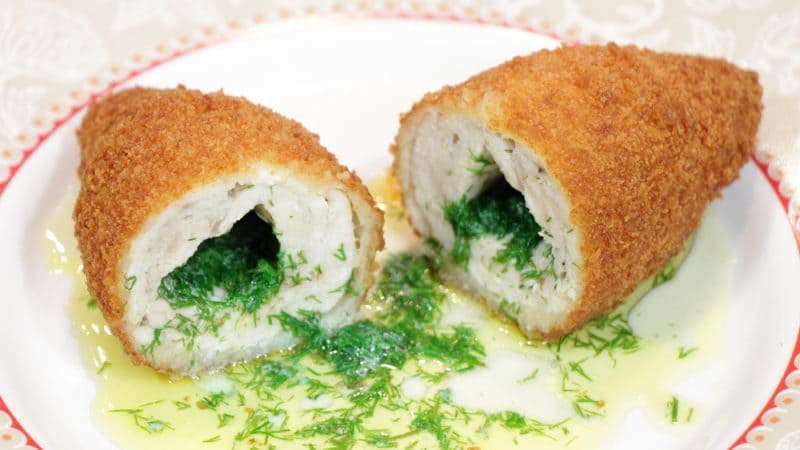 Garnish the cooked cutlets with fresh herbs. Serve with fried potatoes or mashed potatoes as a side dish.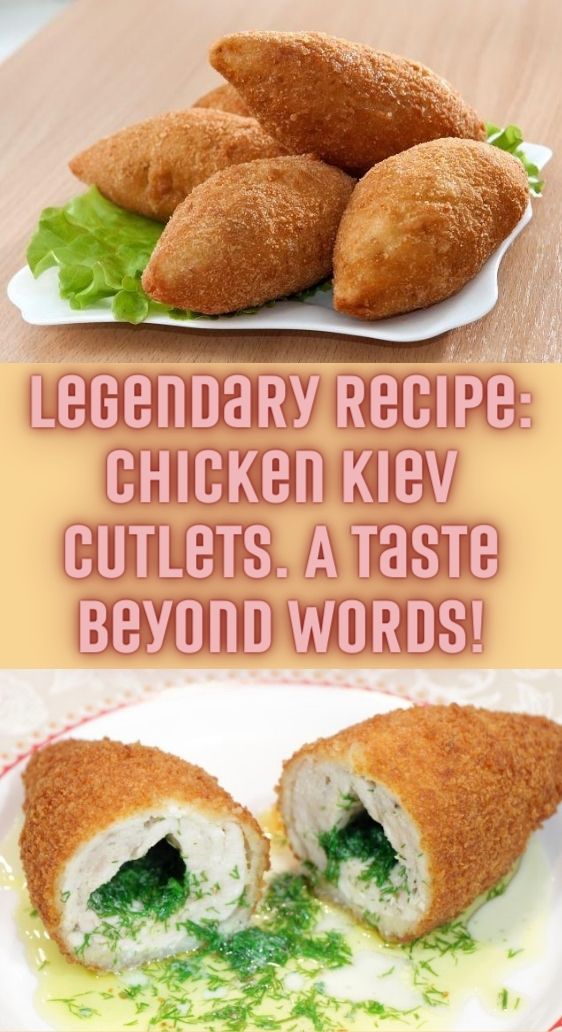 Enjoy the unforgettable taste of these Chicken Kiev Cutlets, a culinary masterpiece that words cannot describe!