Want to prepare a juicy and delicious dish with minced meat? Tired of regular meatballs? Rest assured, this dish will outshine any ordinary meatballs. Prepare it, and your family will be delighted. Everything you need is already in your fridge. Treat your family to something tasty.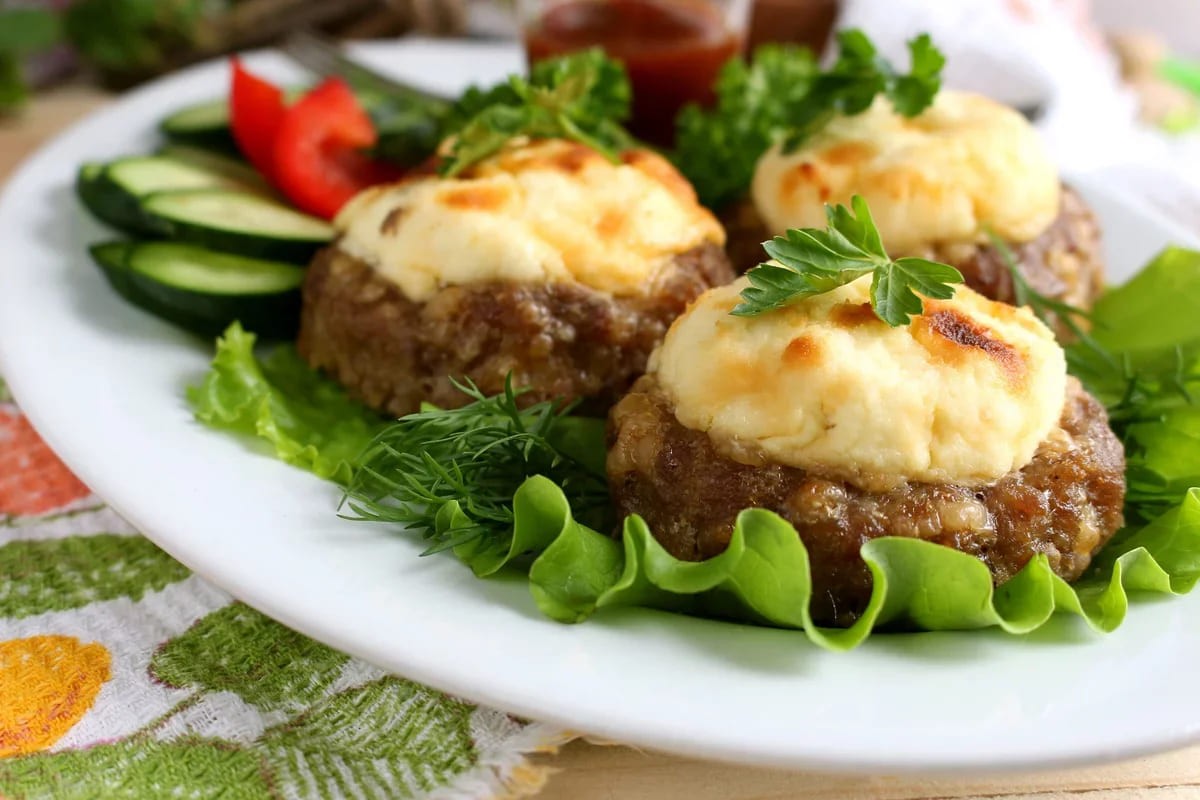 Ingredients:
Ground pork – 1.76 lb (800 g)
Ground chicken – 10.6 oz (300 g)
Onion – 1 pc
Milk – 6.76 fl oz (200 ml)
Bread – 2.47 oz (70 g)
Salt to taste
Ground black pepper to taste
Sour cream – 6.76 fl oz (200 ml)
Eggs – 2 pcs
Hard cheese – 5.29 oz (150 g)
Dill to taste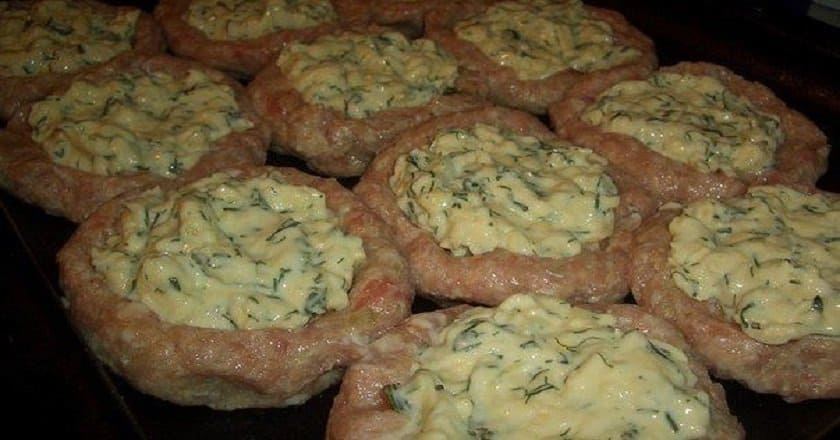 Instructions:
Mix the ground pork and ground chicken, then add finely chopped onion.
Soak the bread in 3.38 fl oz (100 ml) of milk, then squeeze it and add it to the meat mixture.
Pour the remaining milk into the mixture, season with salt and ground black pepper.
Form small meatballs the size of an apple and then create small cavities in them. Place them on an oiled baking sheet.
Grate the cheese and mix it with sour cream, eggs, and finely chopped dill.
Fill the cavities with the prepared filling and bake in a preheated oven at 392°F (200°C) for 25-30 minutes.
Any type of minced meat will work for this intriguing dish, so remember the tricks of its preparation. And don't forget to save the recipe in your bookmarks!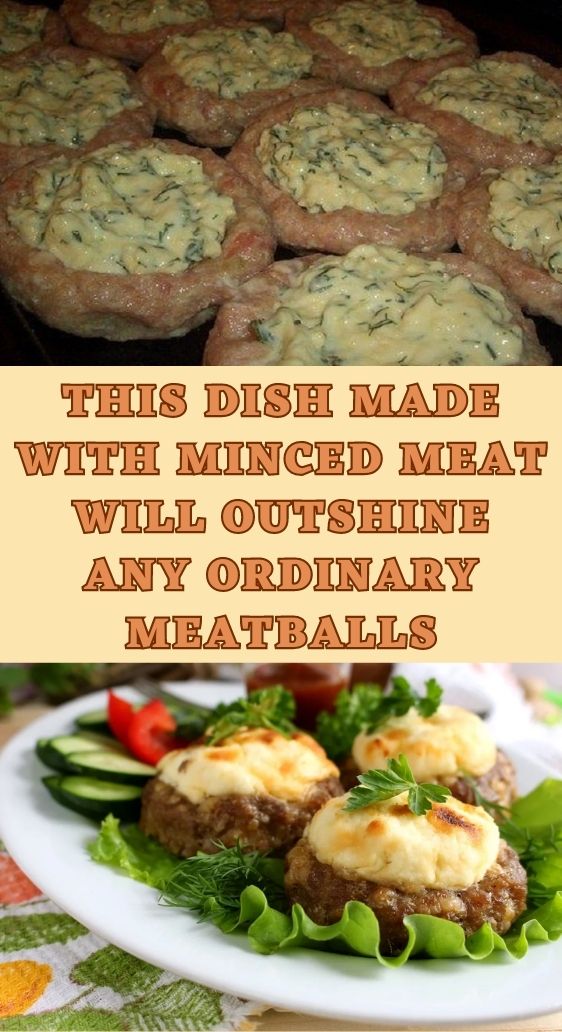 It's truly delicious! Your family will ask for seconds. You can use any filling, such as fried mushrooms or onions. Cook deliciously with us.