From one name of this dish, not only the appetite begins to awaken, but also immediately imagine the excellent aroma of bell pepper.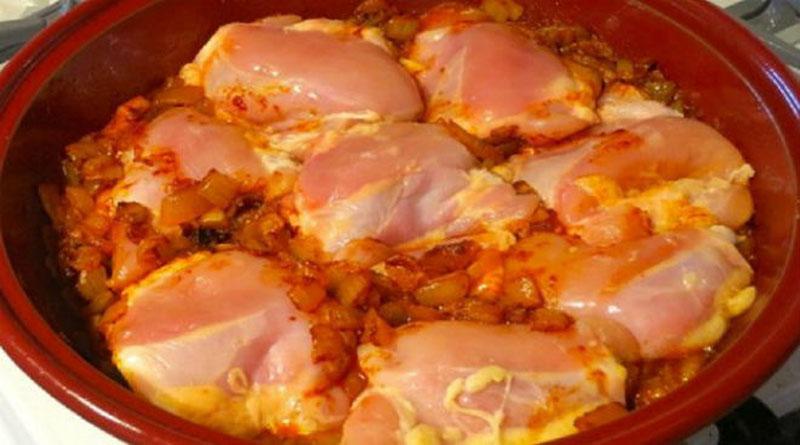 Juicy paprikash is a delicious addition to any side dish, an old Hungarian dish, which is not without reason considered one of the most colorful.
In fact, paprikash is a sauce made of stewed vegetables, broth and tender meat, but there are also vegetarian recipes where the last ingredient is missing.
We want to acquaint readers with the classic version of paprikash – chicken.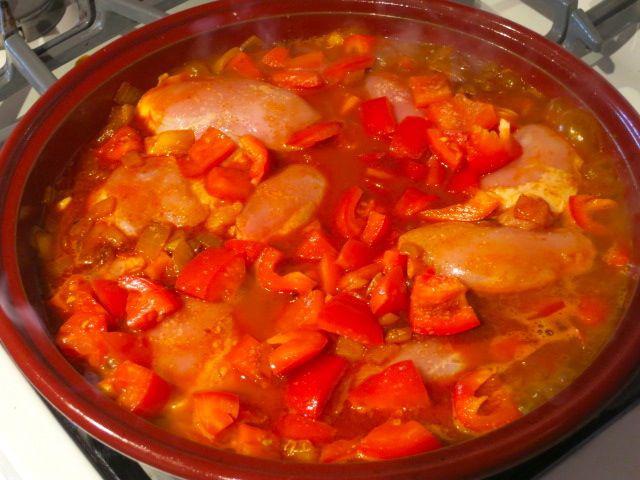 Chicken paprikash
Ingredients
✓ Chicken fillet 1 kg
✓ Tomato 3 pcs.
✓ Bell pepper 1 pc.
✓ Butter 2 tbsp.
✓ Paprika 3 tbsp.
✓ Wheat flour 2 tbsp.
✓ Sour cream 200 ml
✓ Salt to taste
✓ Black pepper (ground) to taste


Recipe
Cut the onions into cubes, put in butter preheated in a pan.
Sauté until golden brown.
Add paprika to the pan, stirring constantly, let it mix completely with oil.
Coarsely chop the fillet, put on a pillow of onion and paprika.
Salt the dish, add ground pepper and simmer for 5–7 minutes.
Paprikash can use any part of the chicken carcass, having previously separated them from the skin and excess fat.
Scald tomatoes, peel, chop together with bell pepper in large cubes.
Send the vegetables to the pan, mix, pour the broth.
When the broth boils, cover the pan with a lid and reduce heat to a minimum, simmer paprikash for 50 minutes.
Then add sour cream mixed with flour to the dish.
Stir well, without covering, simmer another 7-10 minutes. Done!
Fragrant sauce is especially well combined with rice.
Often, ready-made paprikash is decorated with slices of fresh bell pepper, making an even greater emphasis on the deep aroma of this vegetable.
Mmmm, how delicious … If you like this recipe, be sure to keep it in your bookmarks!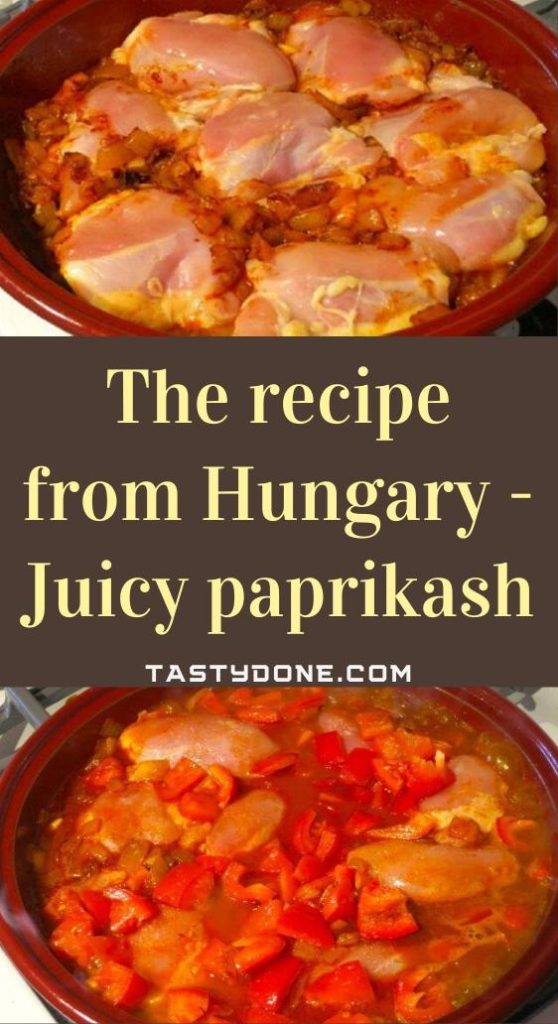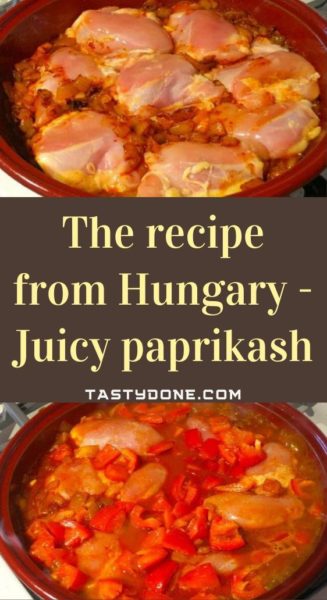 Bon Appetit!