When it comes to pie recipes, this classic coconut pie recipe takes the blue ribbon. Perfect for a warm summer night, this tropical filling is dense and not overly sweet.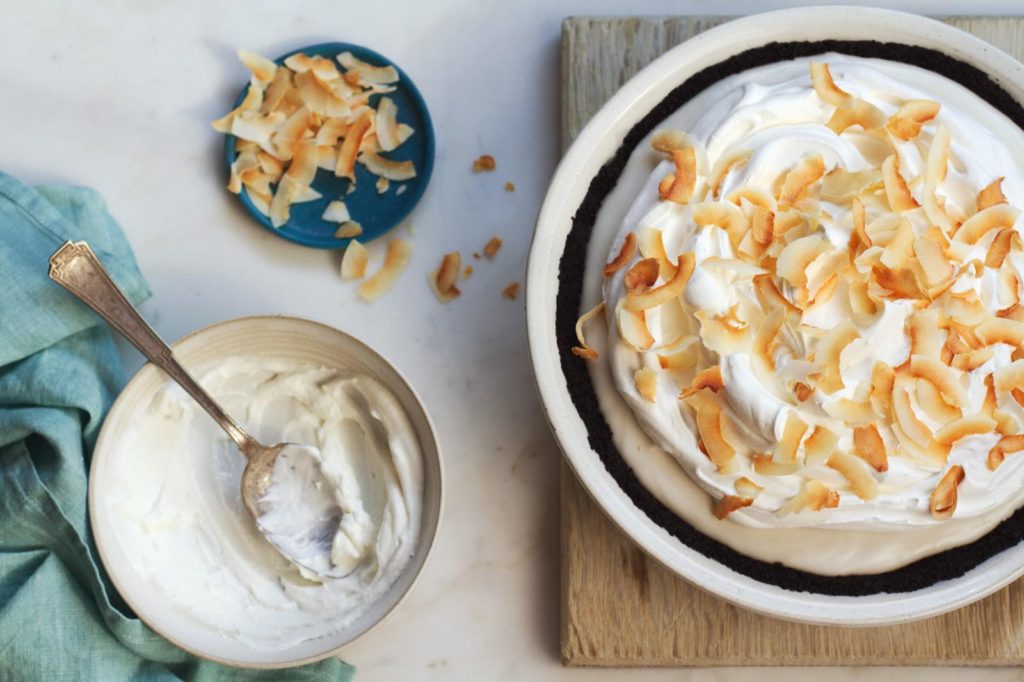 YIELD: 8 servings
ACTIVE TIME: 30 minutes
TOTAL TIME: 2 h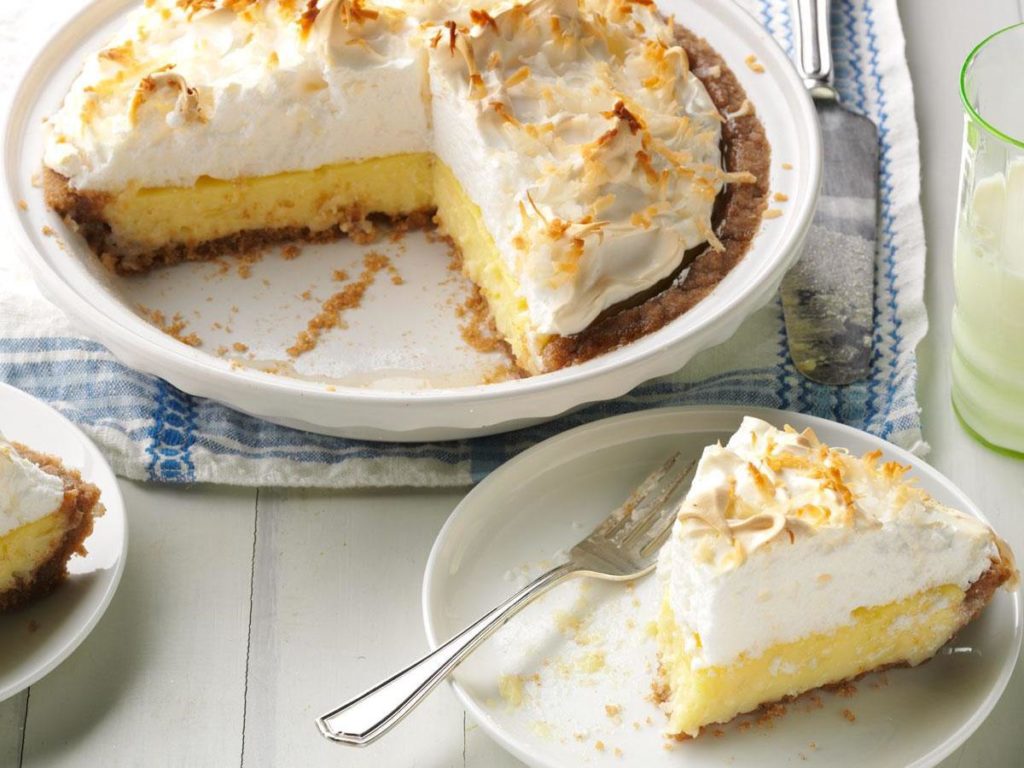 Ingredients:
1/2 (15-ounce) package refrigerated piecrusts
1/2 cup sugar
1/4 cup cornstarch
2 cups half-and-half
4 egg yolks
3 tablespoons butter
1 cup sweetened flaked coconut
2 1/2 teaspoons vanilla extract, divided
2 cups whipping cream
1/3 cup sugar
garnish: toasted coconut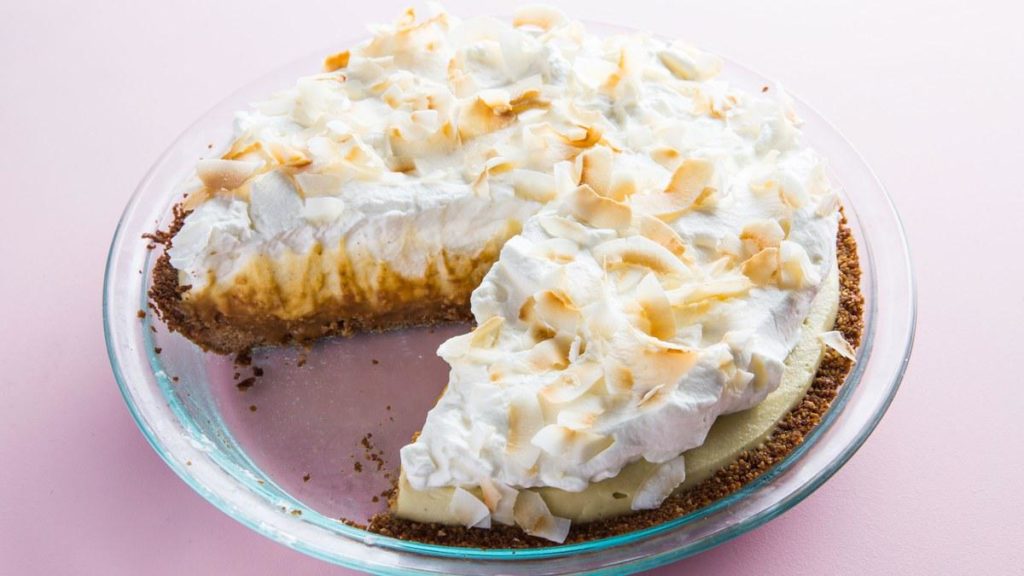 Fit 1 piecrust into a 9-inch pie plate according to package directions; fold edges under, and crimp. Prick bottom and sides of piecrust with a fork. Bake according to package directions for a one-crust pie. Combine 1/2 cup sugar and cornstarch in a heavy saucepan. Whisk together half-and-half and egg yolks.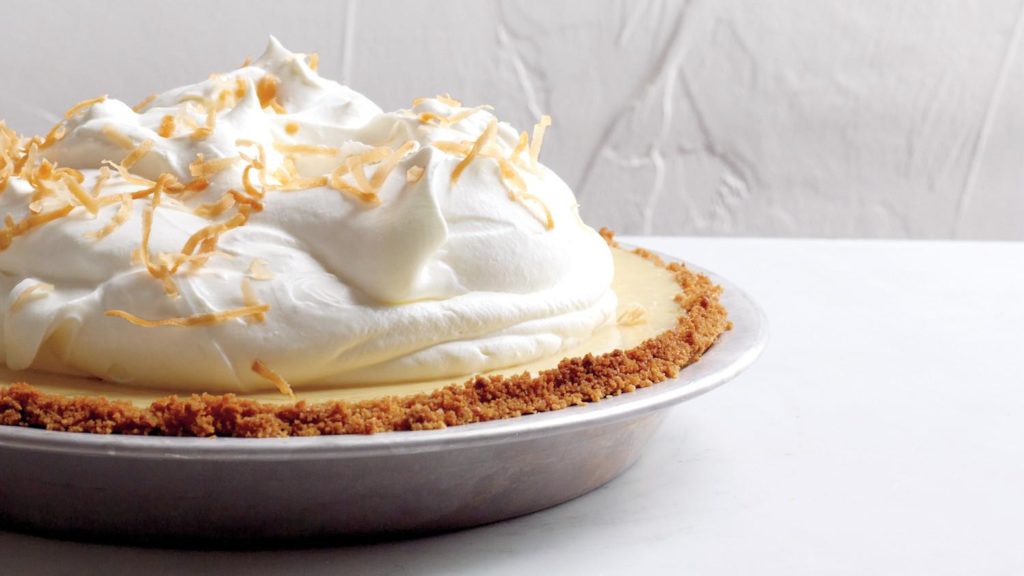 Gradually whisk egg mixture into sugar mixture; bring to a boil over medium heat, whisking constantly. Boil 1 minute; remove from heat. Stir in butter, 1 cup coconut, and 1 teaspoon vanilla. Cover with plastic wrap, placing plastic wrap directly on filling in pan; let stand 30 minutes.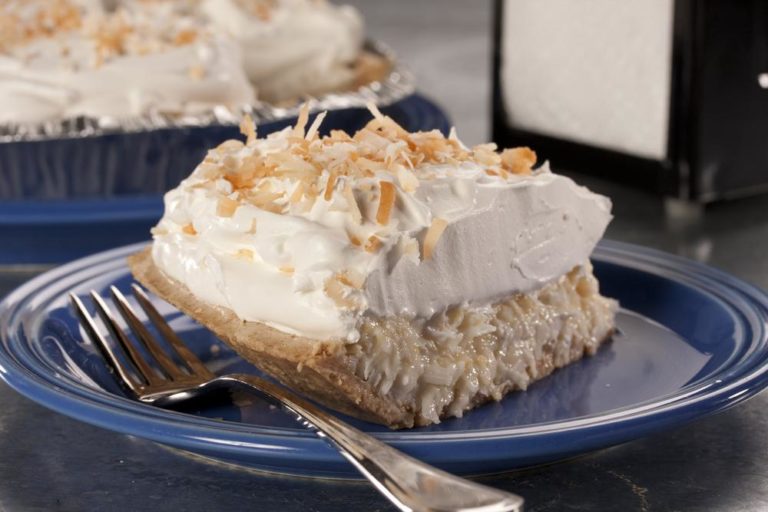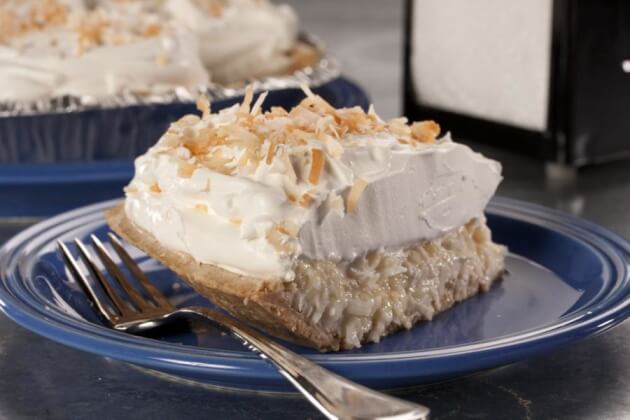 Spoon custard mixture into prepared crust, cover and chill 30 minutes or until set. Beat whipping cream at high speed with an electric mixer until foamy; gradually add 1/3 cup sugar and remaining 1 1/2 teaspoons vanilla, beating until soft peaks form. Spread or pipe whipped cream over pie filling. Garnish, if desired.