This salad will amaze all your friends and loved ones. It has the appearance of a roll, and its taste will delight any gourmet because of its interesting composition.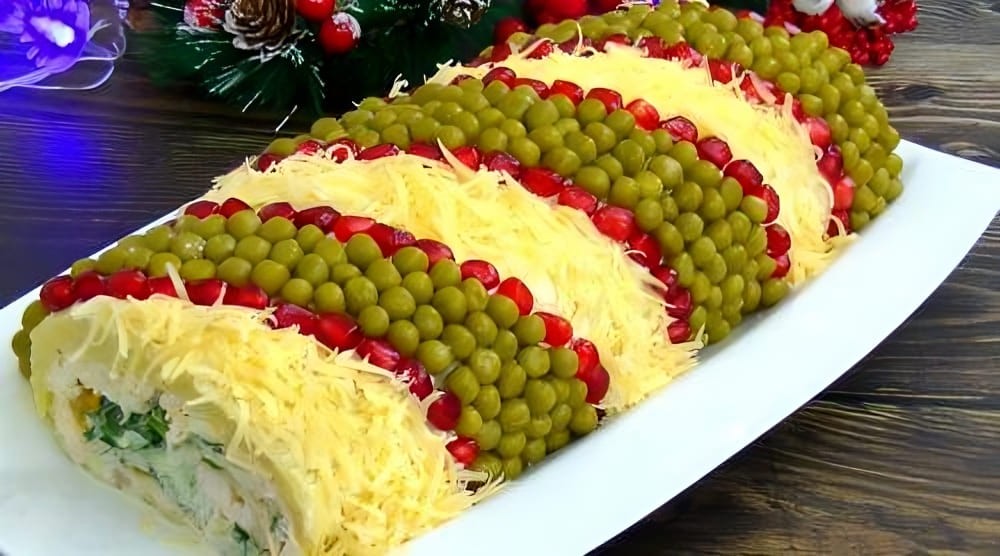 To prepare the salad, you will need the following ingredients:
250-300 g of chicken fillet
5-6 potatoes
4 chicken eggs
4 fresh cucumbers
50 g of crushed walnuts
50 g of dried apricots or prunes
Mayonnaise for dressing
For salad decoration:
A can of canned peas
Hard cheese
A bunch of cilantro (coriander)
Pomegranate seeds
Let's prepare the salad:
Start by boiling the potatoes, chicken, and eggs.
Grate the potatoes, eggs, and cucumbers coarsely. Cut the chicken and dried fruits into small pieces.
Take a large rectangular-shaped plate, cover it with plastic wrap, and start layering the ingredients:
Important! A rectangular dish will allow you to roll the salad into a log shape.
Layer 1: Potatoes, tightly packed and spread mayonnaise over it.
Layer 2: Chicken fillet, press it down, and add mayonnaise again.
Layer 3: Eggs, spread mayonnaise.
Layer 4: Nuts with dried fruits, add mayonnaise.
Layer 5: Fresh cucumbers, spread mayonnaise.
Lightly salt each layer, except for the nuts and dried fruits.
Roll the salad tightly into a log shape and wrap it in plastic wrap. Place it in the refrigerator for several hours.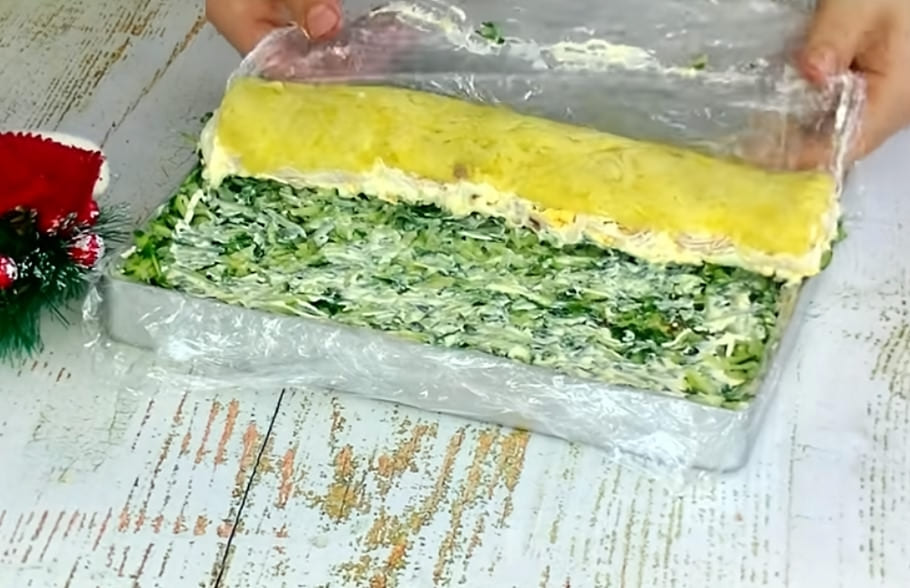 Remove the chilled salad from the wrap and coat it with mayonnaise on all sides. Decorate with the ingredients in diagonal stripes. Start with peas, then a row of pomegranate seeds on the edges, grated cheese between them, and finely chopped cilantro.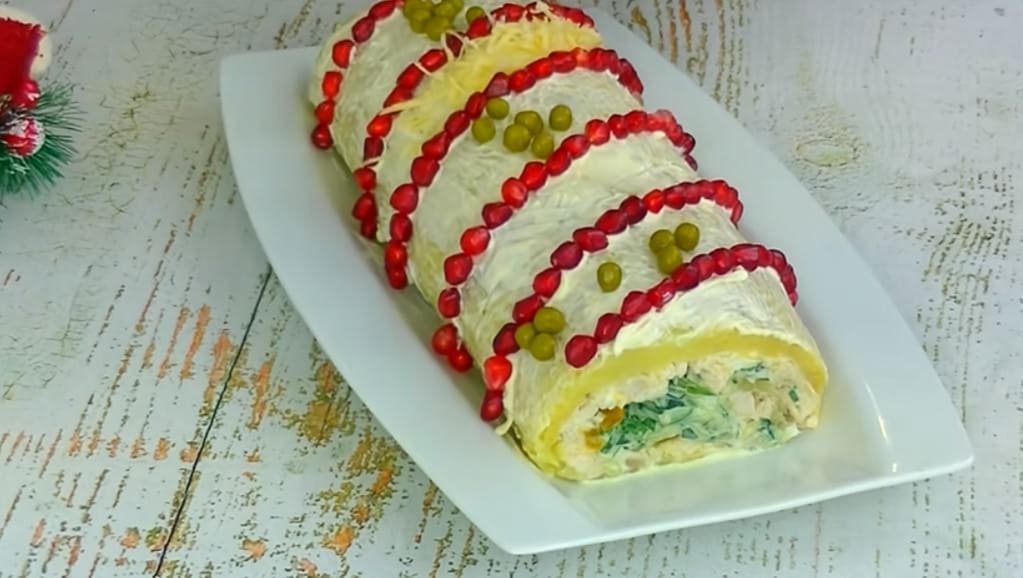 That's it! The salad is ready! Enjoy your meal!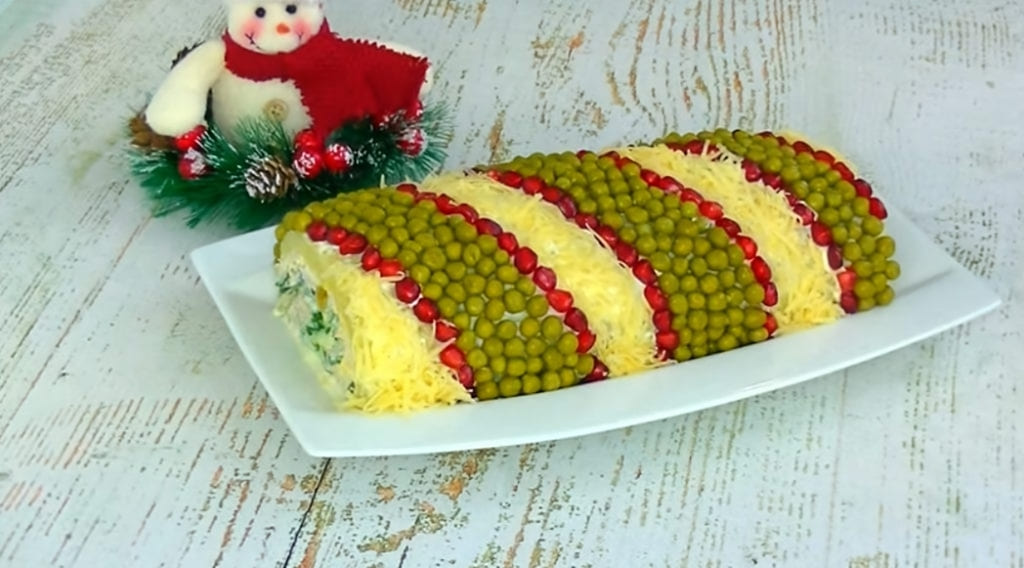 Prepare to impress your guests with this visually stunning and delicious salad. The combination of tender chicken, grated vegetables, crunchy nuts, and sweet dried fruits, all rolled into a beautiful log, makes it a true king of salads. The vibrant colors and fresh flavors will make it a centerpiece on your festive table.