Tender puff pastry with a chocolate filling made from a very simple homemade pastry.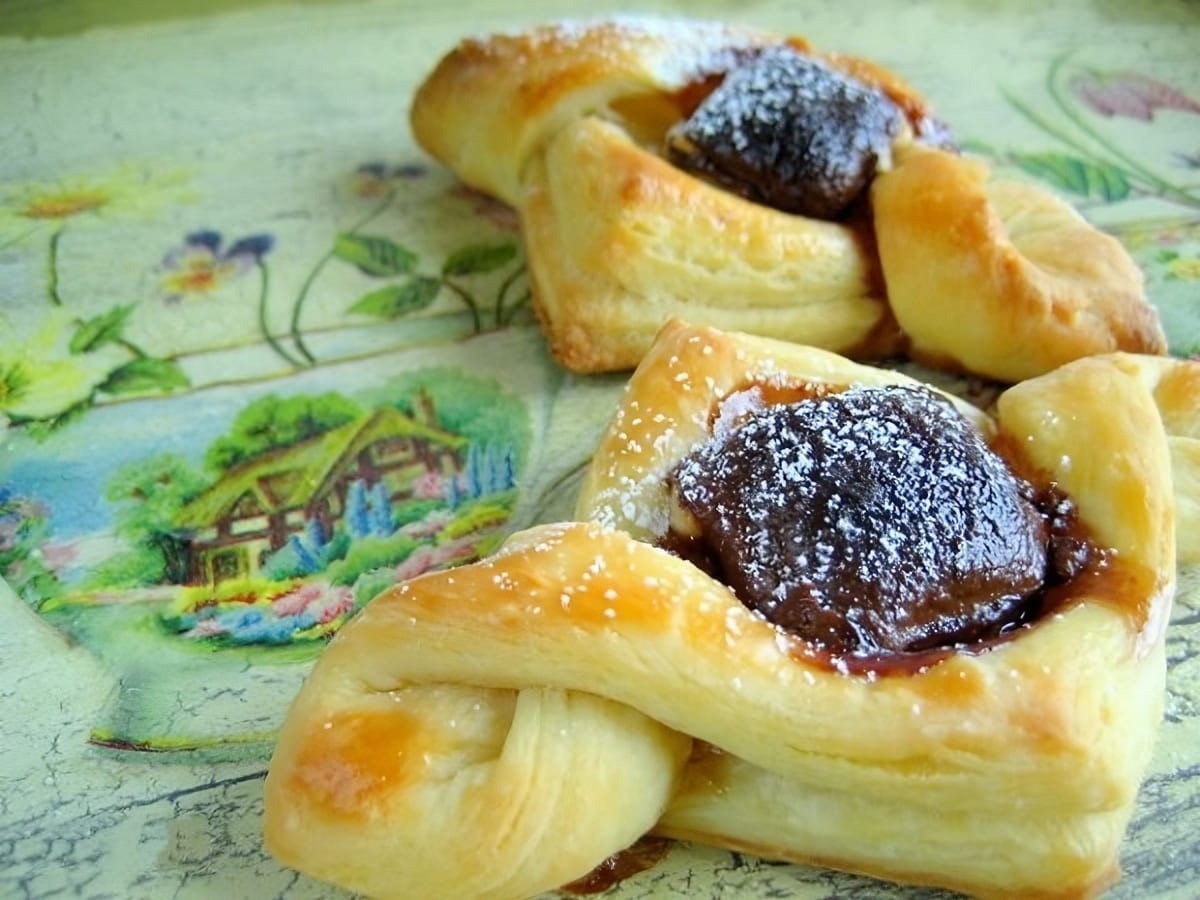 INGREDIENTS
250 gr. flour
250 gr. cream cheese (Philadelphia, ricotta, mascarpone. )
160g soft butter
2 pinches of salt
1 banana
100 gr. chocolate
Instructions
Mix the butter with a fork and ricotta.
Add the sifted flour and salt, mix quickly with a baking scraper or spatula.
Ball into a lump and place in the refrigerator for 12 hours.
Roll out the dough in a thin layer on a floured board, making sure to shape it into a rectangular shape.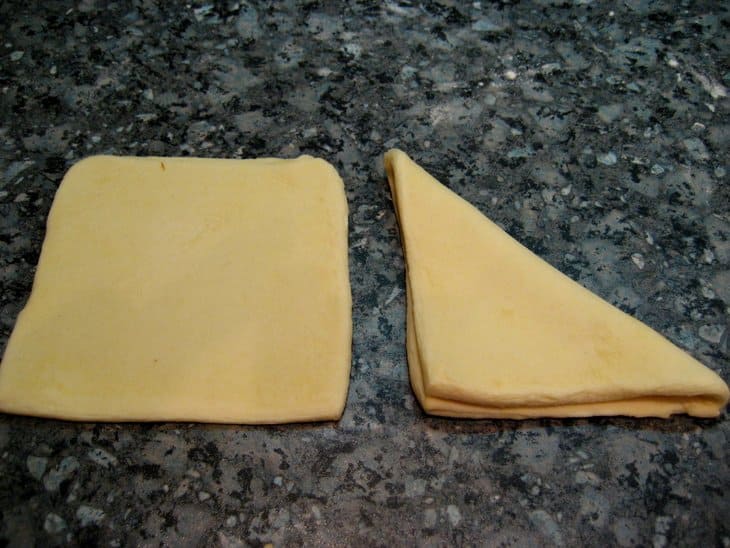 Fold in triplicate and again roll out the dough like normal puff pastry, that is, repeat folding and rolling out several times.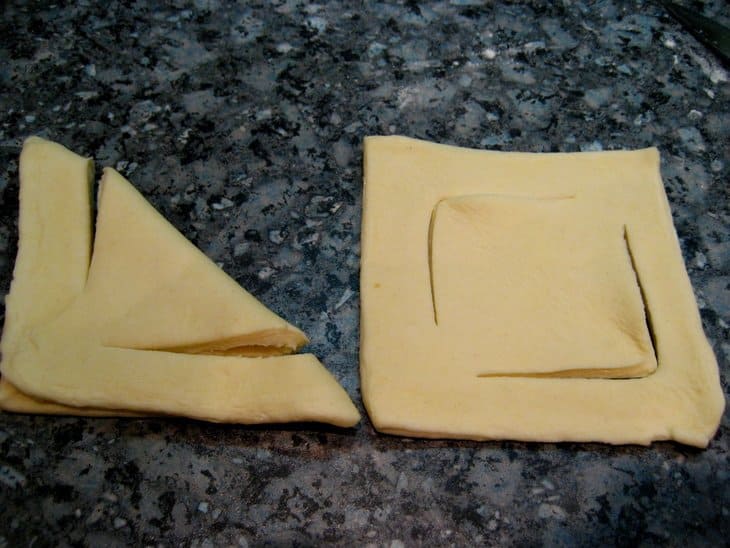 The finished dough can be stored in the refrigerator for a few days, and for several months in the freezer.
And then we can do whatever we want with it… any kind of puff pastry, with any kind of filling…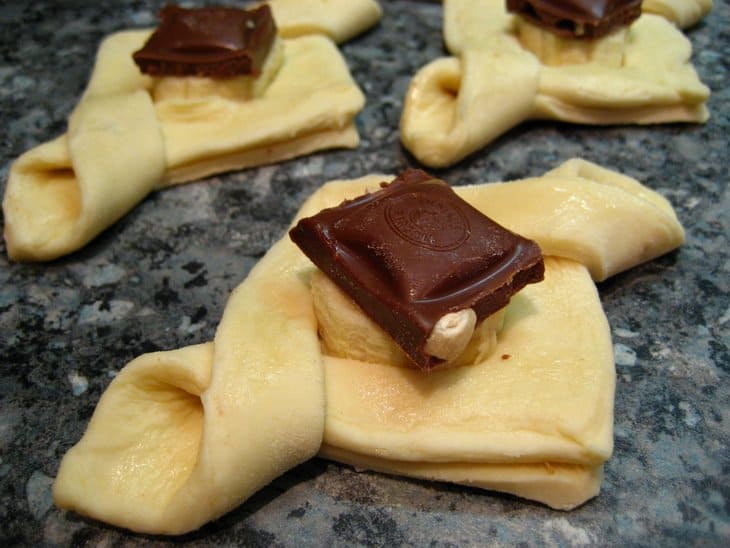 I made it with banana and chocolate.
In the step-by-step photos you can see the process of forming the puff…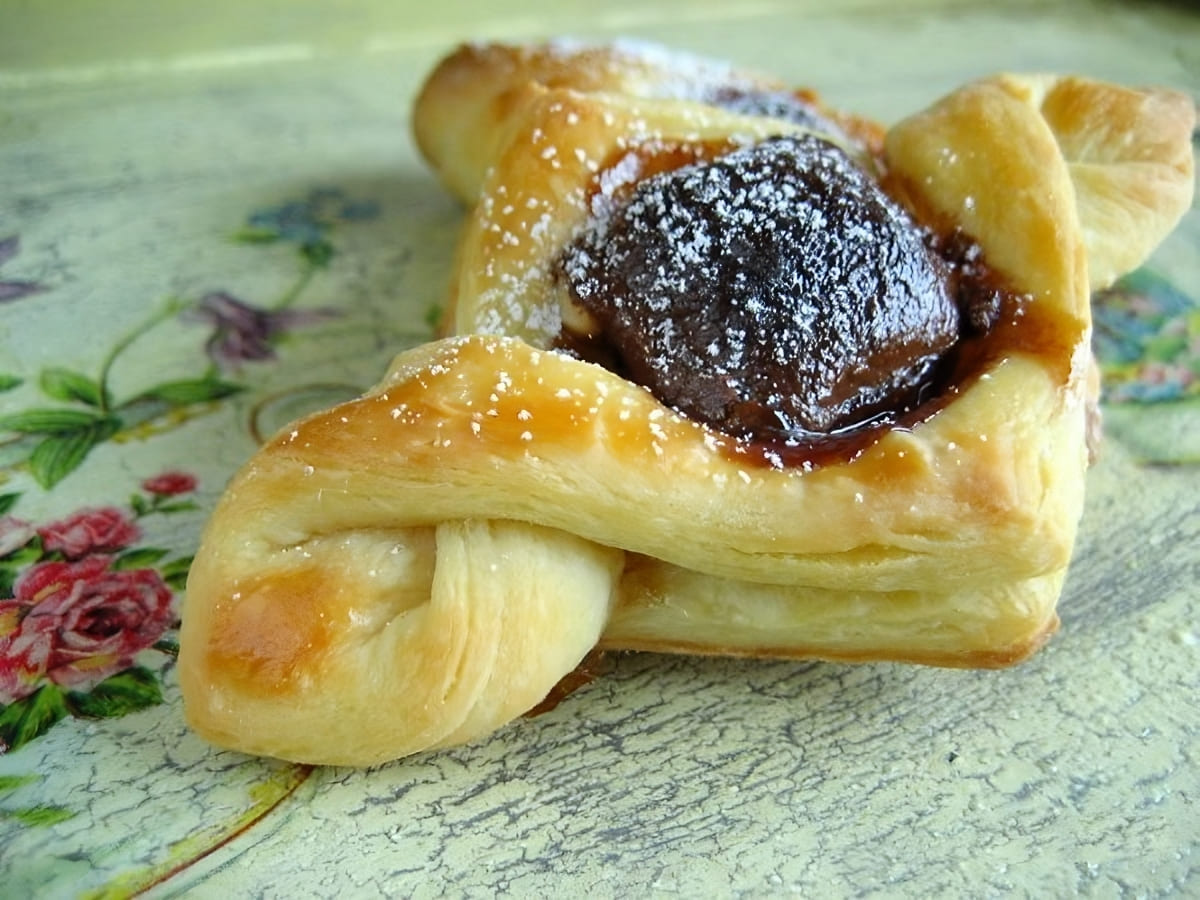 Bake at 200°C for 15-20 minutes.