Shoes are an investment you shouldn't skimp on. Naturally, after spending a decent amount on a pair of shoes, you'd want them to last. There's nothing wrong with that. It's better to wear a good pair of shoes for several years than to replace them every season with cheaper, lower-quality ones.
In this article, we'll share some tips on how to properly and effectively care for your new shoes without the need for specialized products!
Restore Whiteness to Soles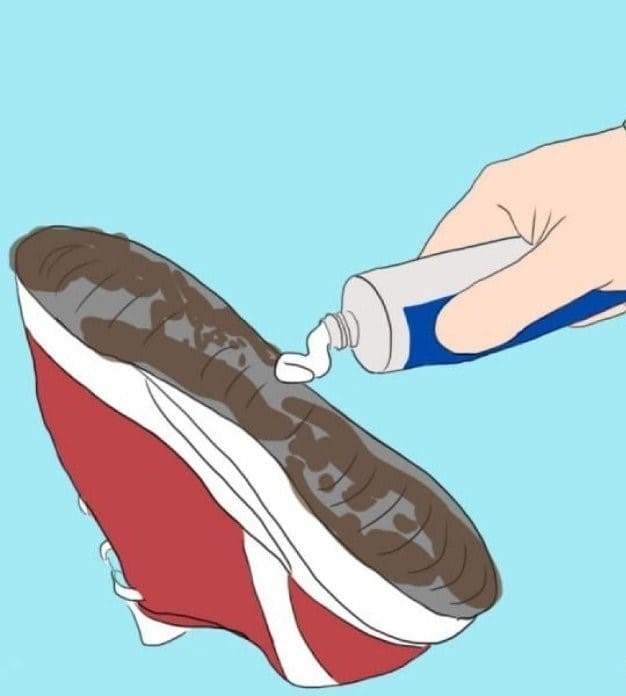 Toothpaste isn't just for teeth—it's also handy for making white sneakers look brand new. Grab an old toothbrush, apply a small amount of toothpaste, and scrub your shoes thoroughly. You can use the same method to clean fabric shoes—rub toothpaste onto the fabric, let it sit for 15 minutes, then rinse with a damp cloth.
Cleaning Leather Shoes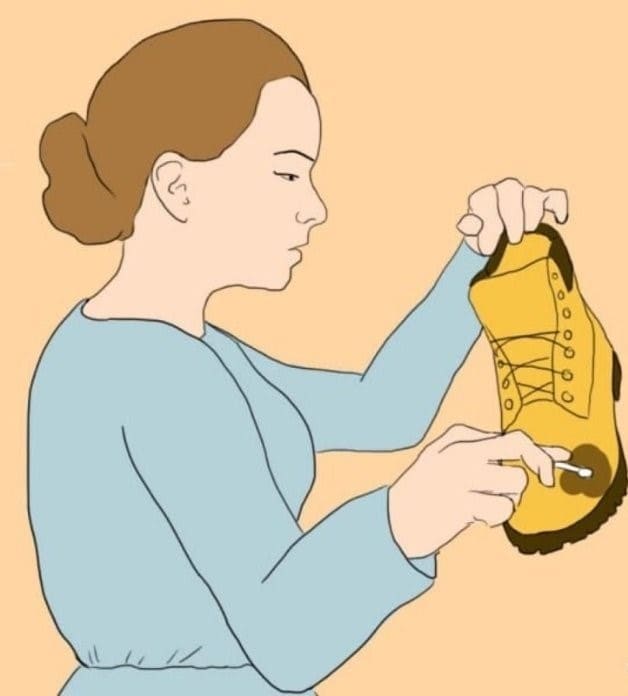 For leather shoes, medical alcohol is your go-to. It's available in pharmacies, but make sure you get isopropyl alcohol (you can always double-check with the pharmacist). If you spot a stain on your leather shoes, simply dab it with a cotton ball soaked in this alcohol and leave it for half an hour.
Freshen Up Your Shoes for Confidence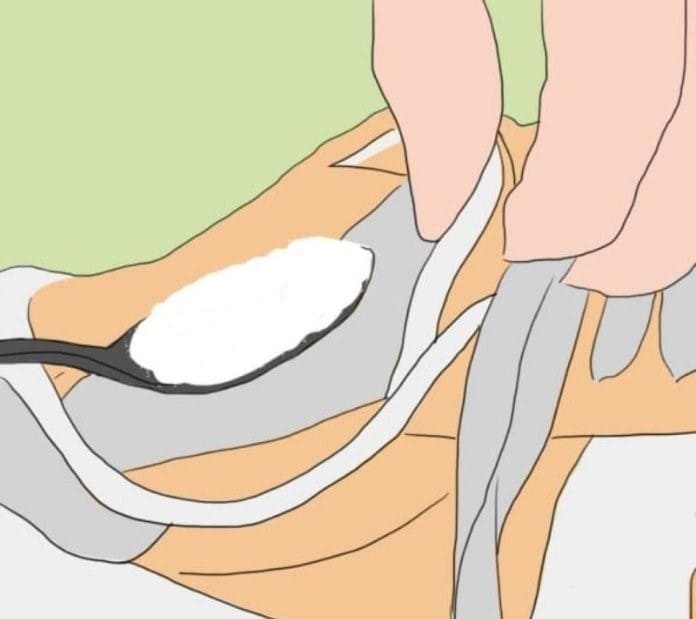 Before bedtime, sprinkle a bit of baking soda in your shoes and leave it overnight. In the morning, shake out the excess and give your shoes a quick wipe—baking soda absorbs unpleasant odors.
Nail Files Are Not Just for Nails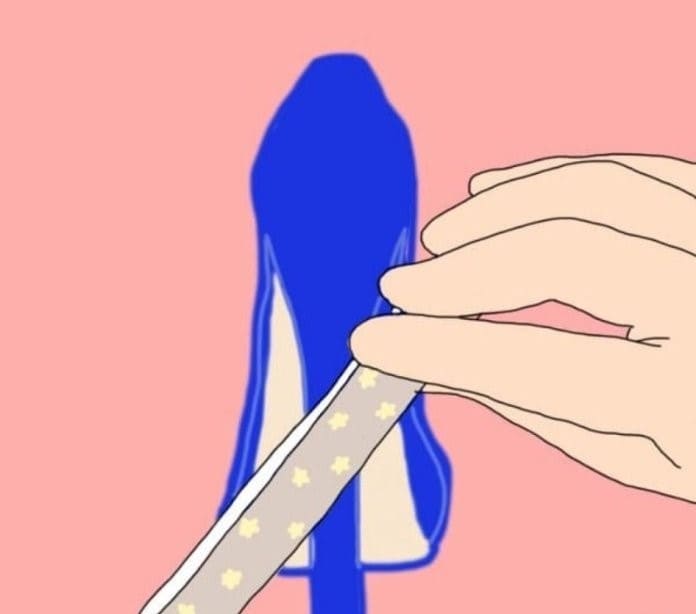 Dirty marks and stains on suede shoes can often be removed with a regular nail file. First, try to wipe away as much dirt as possible with a dry cloth, then gently use the nail file to clean the area. Don't rub too hard; a gentle touch is enough.
Vinegar Solution for Shoe Odors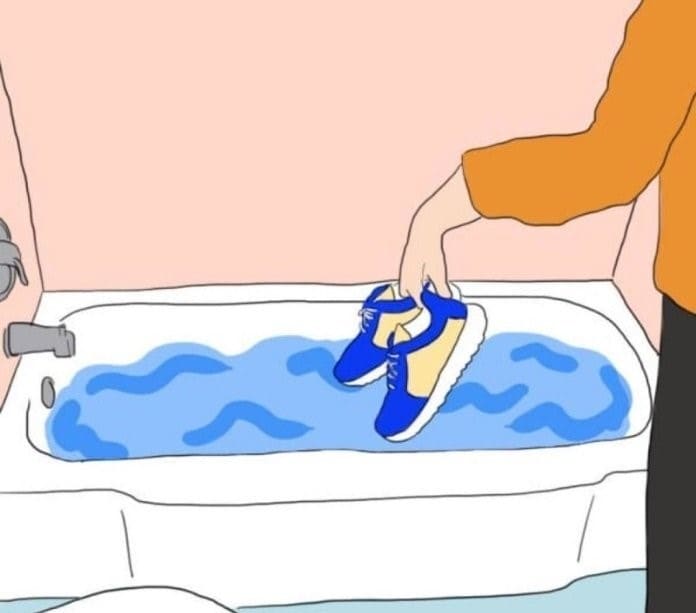 Thanks to its acidic properties, a vinegar solution not only eliminates odors but also neutralizes road salt stains. Mix 1/3 cup of vinegar with 1 liter of water, soak a cloth in the solution, wrap your shoes in it, and leave them for a couple of hours. Then, wipe your shoes clean with a damp cloth and let them air dry.
Revive Shine on Patent Leather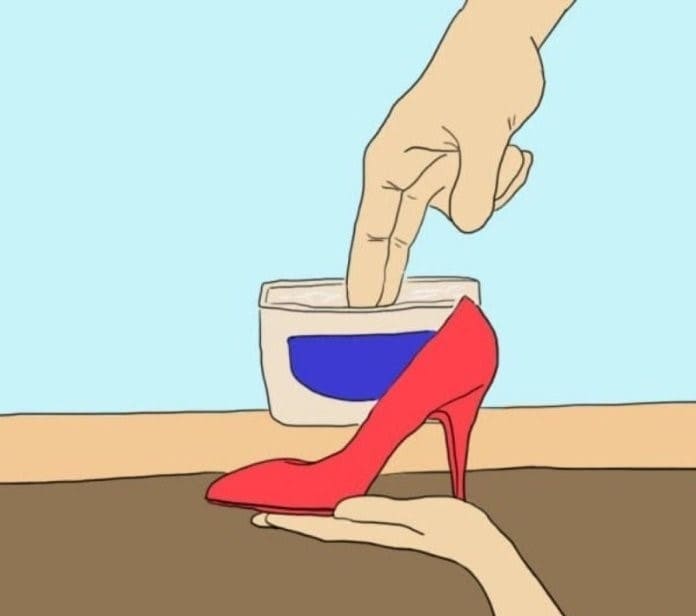 Vaseline is your friend for patent leather. It's an inexpensive alternative to brand-name shoe care products. Rub Vaseline onto clean shoes, paying extra attention to scratches and minor imperfections.
Oatmeal Powder for Suede Stains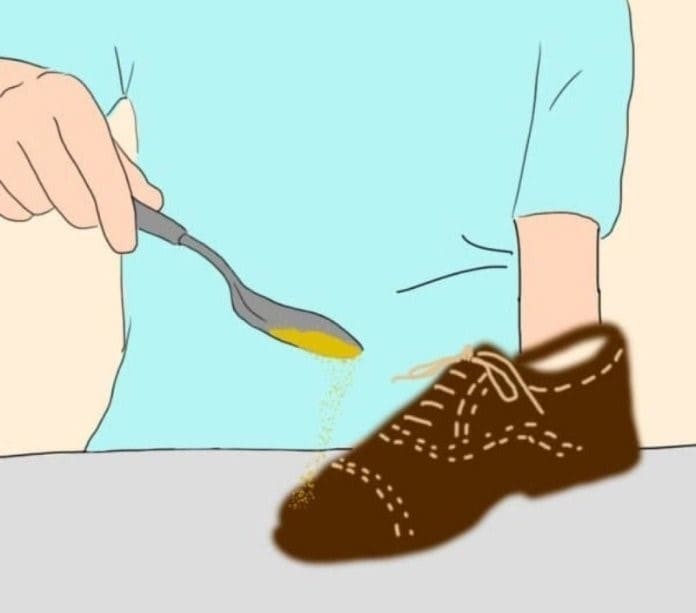 Greasy stains, which are all too common on suede shoes, can be easily tackled with oatmeal powder. Take a bit of oatmeal powder and rub it into the stain, leaving it for half an hour. Then, simply brush it away with a cloth.
Stretch Shoes with a Hairdryer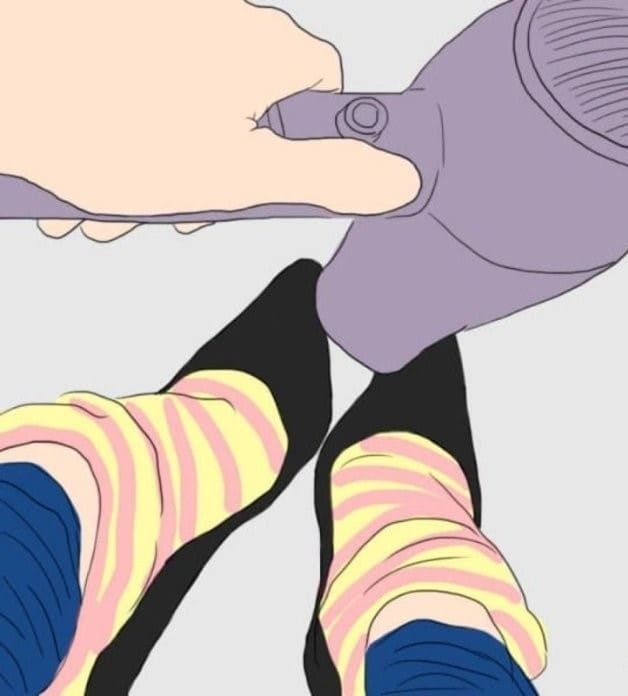 To make tight shoes more comfortable and mold them to your feet, put on a pair of thick socks, slip into the shoes, and use a hairdryer on the hot setting to warm them up. Move your feet around and flex them while heating the shoes.
Stretch Shoes in the Freezer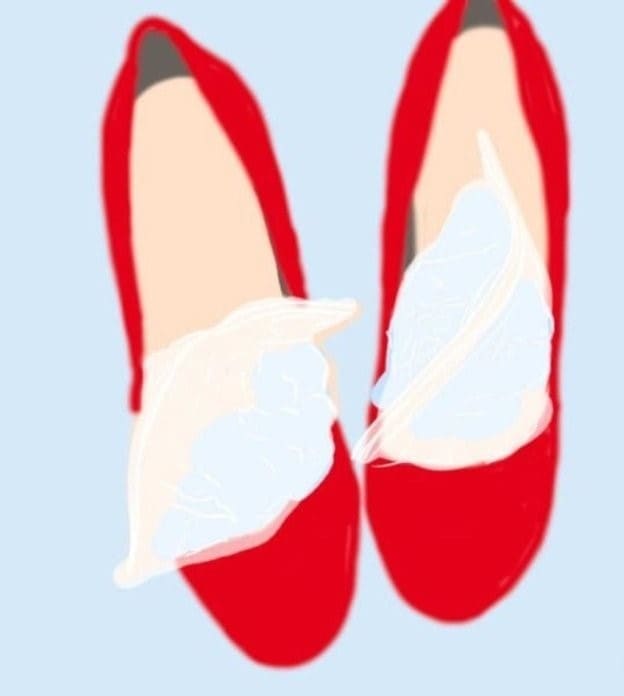 Here's another way to stretch narrow shoes. You'll need two sealable plastic bags filled with water. Place the bags inside the shoes and put them in the freezer overnight. As the water freezes, it will expand, gently stretching the shoes.
Prevent Slipping with Sandpaper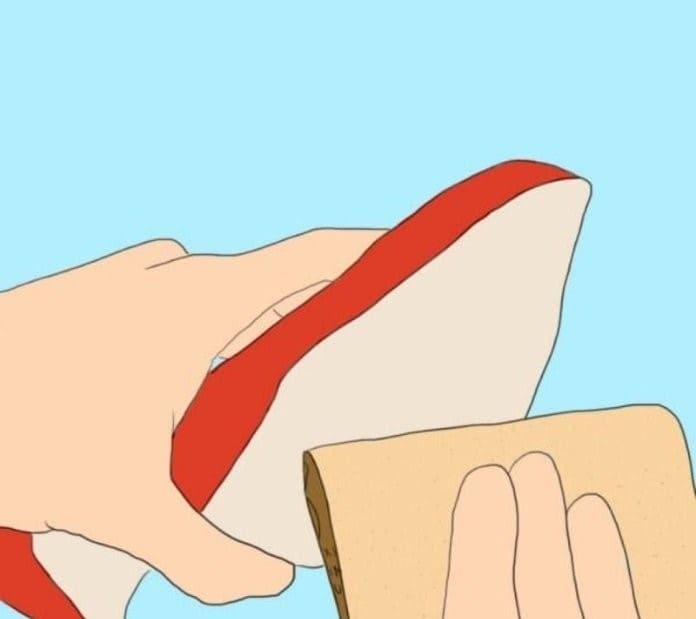 For new flat-soled shoes, take note: you can prevent slipping by rubbing sandpaper on the soles. This creates an abrasive layer that keeps you from skidding and falling.
Blister Prevention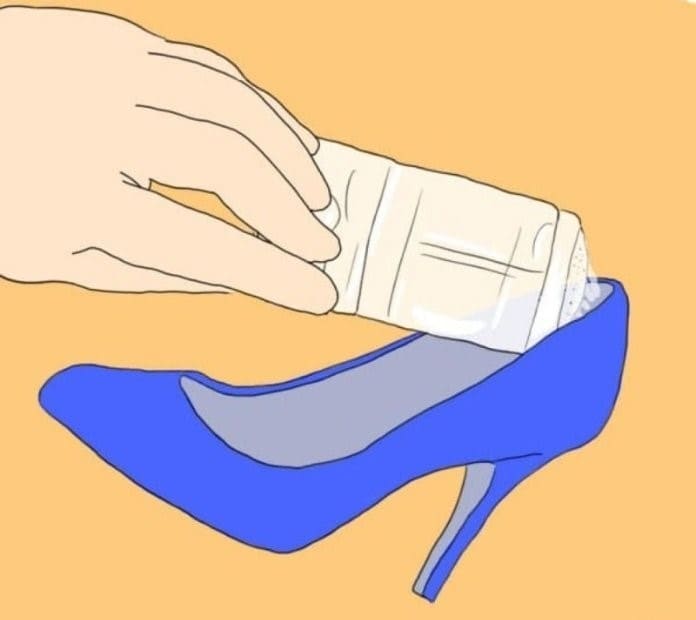 If you're breaking in new shoes and want to prevent blisters, consider using regular deodorant. Apply it to the areas where you typically experience rubbing or discomfort.
Tape Toes for a Comfortable Fit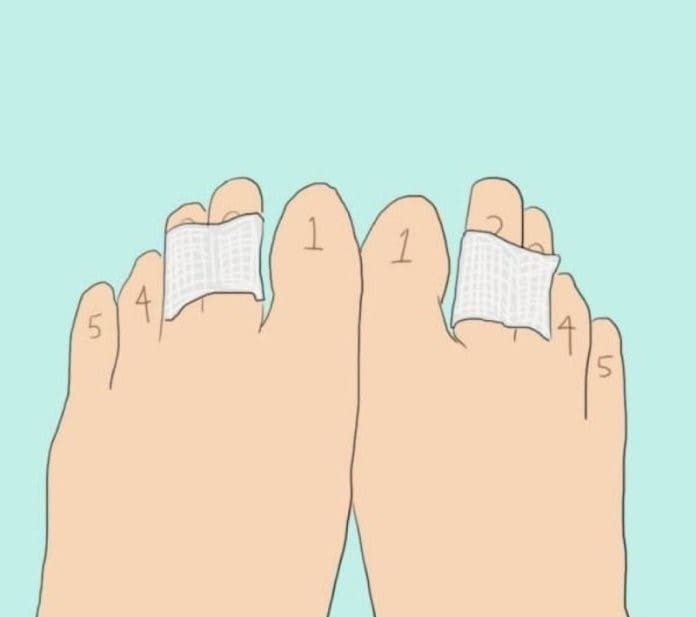 It might sound strange, but women know that wearing heels regularly eventually changes the shape of their feet to fit narrow-toed shoes. Instead of enduring pain, use regular adhesive tape to tape together the toes that usually rub in the shoes. It's a temporary solution, but it works wonders.
Waterproof Your Shoes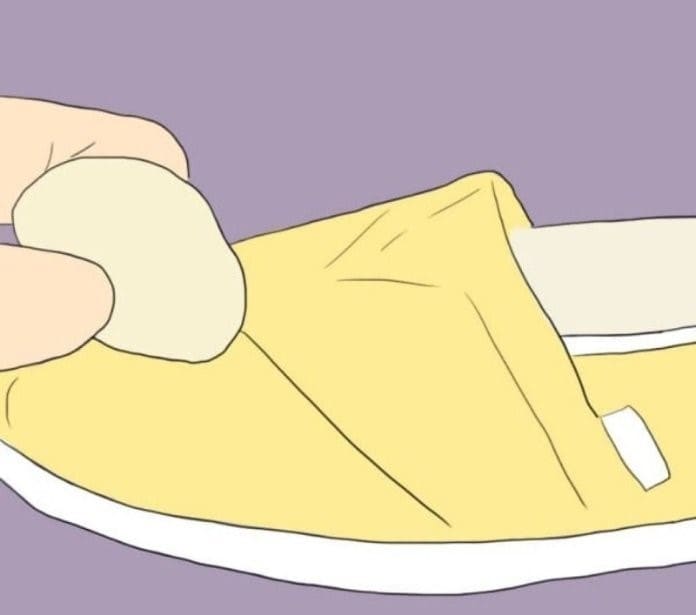 This tip is equally useful for leather and canvas shoes. To make your shoes waterproof, rub them with plain beeswax. You only need a very thin layer to maintain their protective properties for a long time.
Relieve Blisters with Tea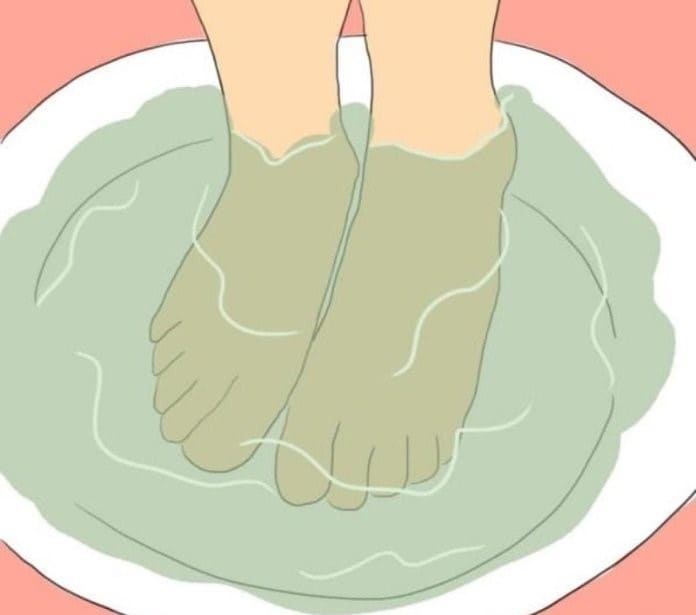 If you do end up with blisters, tea can help. Not for drinking, but externally. A foot soak with tea can soothe tired feet, reduce swelling, and alleviate pain in blistered areas.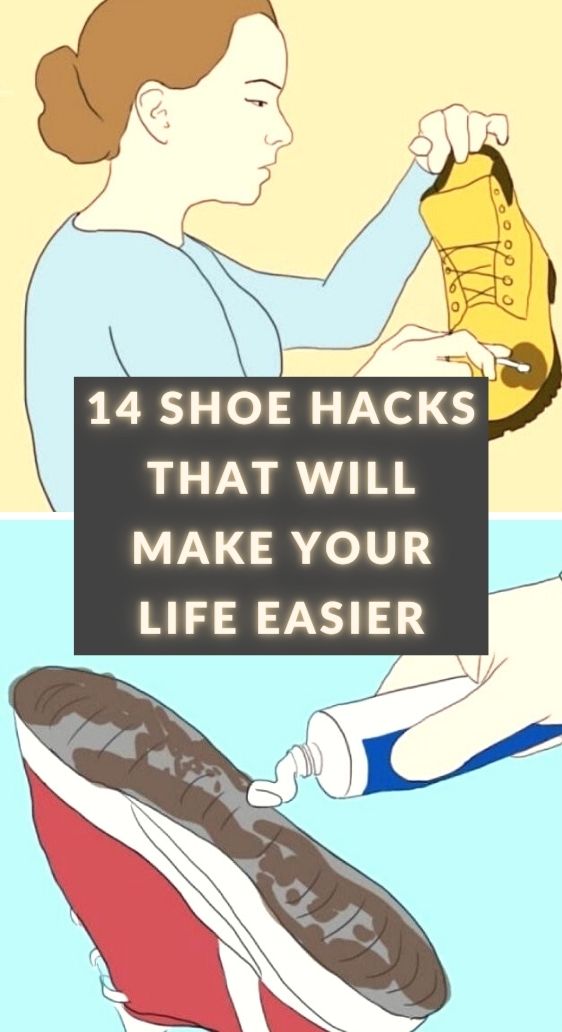 Now that you have these shoe hacks in your arsenal, taking care of your footwear and ensuring they last longer will be a breeze. Happy shoe care!