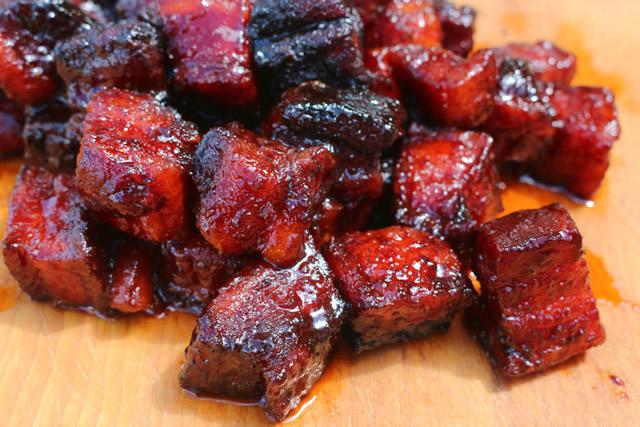 Ingredients
2 lbs. pork, sliced
½ cup banana ketchup
½ cup soy sauce
8 cloves garlic, crushed and chopped
calamansi juice (from 10 pcs. calamansi)
3 tbsp. brown sugar
1 tbsp salt
1 tsp. ground black pepper
Instructions
Combine pork, ketchup, garlic, brown sugar, salt, pepper, calamansi juice & soy sauce in a bowl. Mix well until all ingredients are properly distributed. Using your hands in mixing is recommended.
Marinate the pork in the mixture overnight or at least 3 hours for the meat to absorb the flavors. Make sure to refrigerate the marinade to avoid contamination.
Skewer the sliced pork using barbeque stick..
Grill the pork until both sides are done. Use the leftover marinade as the basting sauce.