Gazpacho is a cold tomato soup native to Spain, a dish of Andalusian cuisine.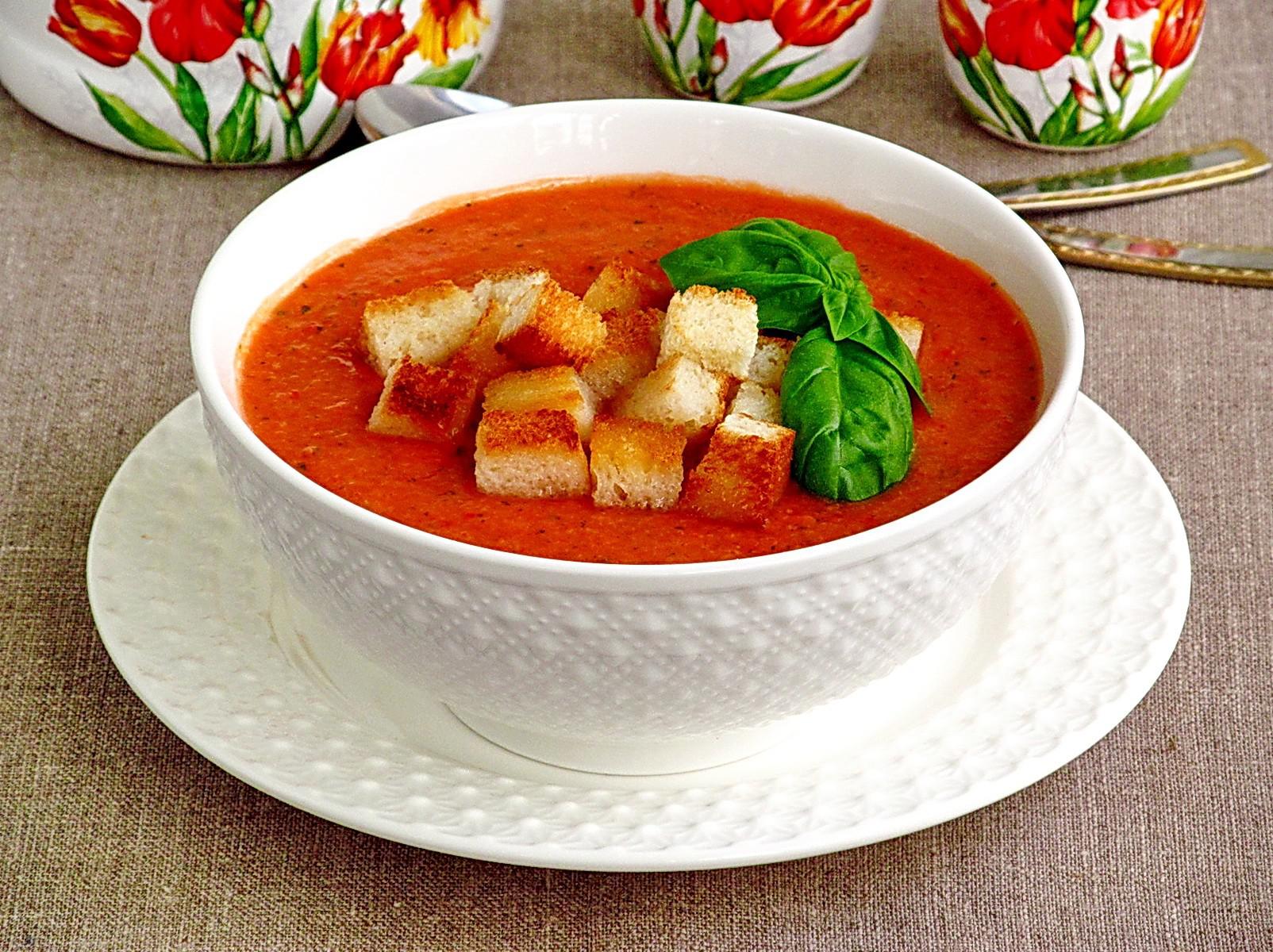 Ingredients
Tomatoes 4 pcs.
Cucumber 1 pc.
Sweet bell pepper 1 pc.
Garlic 1 tooth.
Basil 1 pc.
Onion 1 pc.
Slices of white bread (loaf) 4 units.
Olive oil 4 tbsp.
Vinegar 1 tbsp.
Salt To taste
Pepper To taste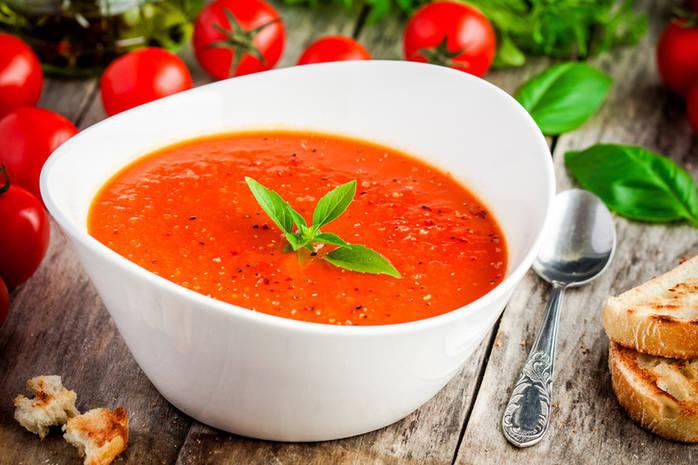 Instructions
Put the tomatoes in boiling water and take off their peel, remove the seeds from the bell pepper.
Put all the ingredients in a blender and puree.
If you get a thick, you need to dilute a little cold boiled water.
Add salt, pepper to taste.
Serve the soup with slices of white bread.