Prepare to be amazed by this delightful lemon and walnut cake that's not only incredibly simple to make but also irresistibly delicious. This soft and tender treat boasts a bright lemony flavor followed by the rich, nutty essence of walnuts, all without a single gram of flour. I highly recommend giving this cake a try; it's a true game-changer in the world of desserts.
Ingredients:
For the Cake:
6 egg whites
60 g (2.1 oz) sugar
160 g (5.6 oz) ground walnuts
160 g (5.6 oz) powdered sugar
38×38 cm baking tray lined with parchment paper
For the Pastry Cream:
500 ml (2.1 cups) milk
160 g (5.6 oz) sugar
6 egg yolks
4 tbsp cornstarch
Juice and zest of 1 medium lemon (cut into strips)
250 ml (1.1 cups) heavy cream (35% fat)
60 g (2.1 oz) dark chocolate
40 ml (1.4 fl oz) heavy cream
1 tbsp cognac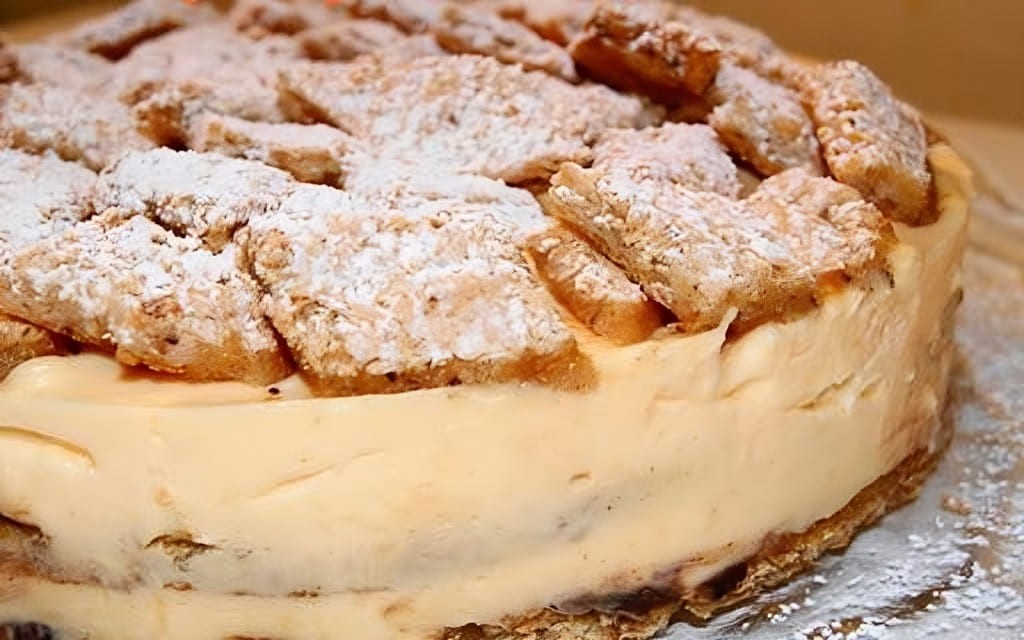 Instructions:
Combine powdered sugar with ground walnuts.
Beat egg whites with sugar until stiff peaks form. Gradually fold in the walnut-sugar mixture, gently mixing from the bottom up and in a circular motion.
Spread the batter on a baking tray to a thickness of 1 cm (about 0.4 inches). Adjust the thickness if using a smaller tray (it can be about 1.5 cm or 0.6 inches).
Bake in a preheated oven at 175°C (347°F) for 25-30 minutes.
After baking, you can either cut the cake into 2 or 3 layers or, while it's still hot, use a round culinary ring to cut out round cake layers. You can also use the remaining pieces to decorate the top of the cake, depending on your preference.
For the Pastry Cream:
Mix egg yolks with sugar and cornstarch in a saucepan. Gradually add milk and lemon zest, then place over low heat.
Stir constantly with a whisk until you have a smooth custard. Remove from heat and add lemon juice. Allow it to cool completely.
Whip the heavy cream until stiff peaks form, then combine it with the cooled custard using a mixer.
Heat 40 ml of heavy cream and melt the chocolate in it. Allow it to cool, then add cognac.
Spread the cake layers with chocolate and refrigerate to set.
Place a cake layer inside a cake ring, spread half of the cream on top, then add another cake layer and cover with the remaining cream.
Decorate the top with the remaining cake pieces. Refrigerate the cake overnight.
Before serving, remove the cake ring and dust the top with powdered sugar.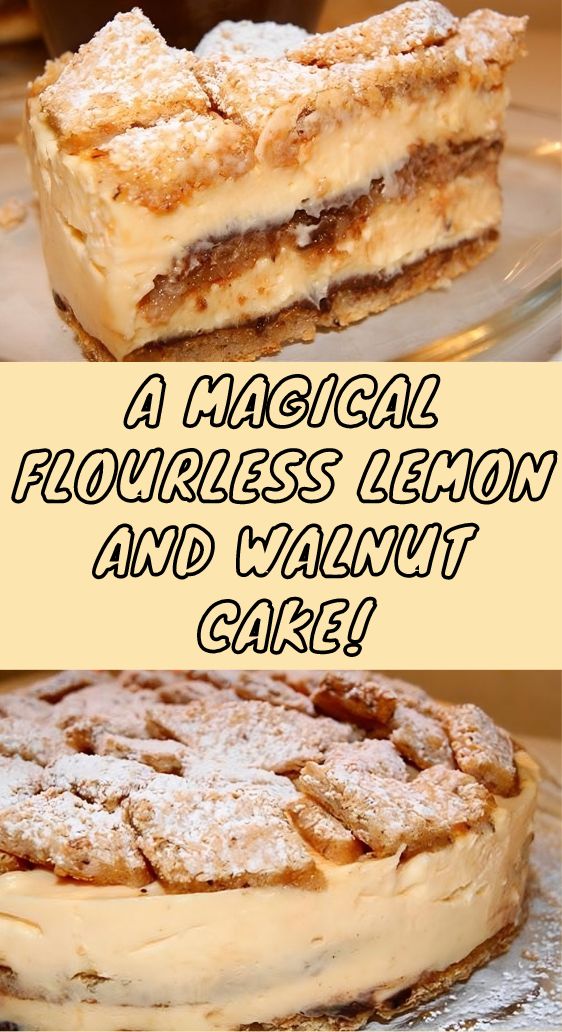 Enjoy this marvelous treat!