A variety of gravy prepared on the basis of vegetables with the addition of mushrooms or meat can be served with mashed potatoes.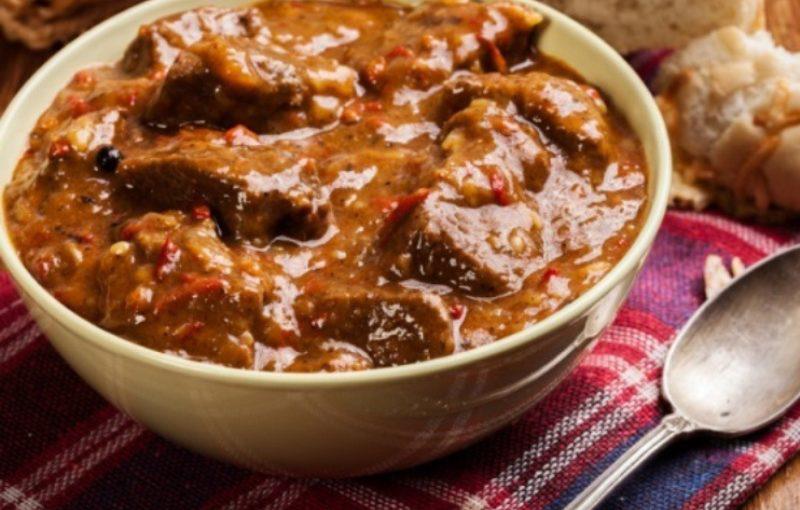 When preparing gravy for mashed potatoes, it is necessary to add flour. She will give her the necessary consistency. In addition, it is important to use tomato paste or tomatoes during cooking. Then gravy will have a rich taste.
Fragrant Chicken Gravy
Products:
250 gr – chicken;
20 gr – wheat flour;
2 pcs – onions;
10 gr – tomato paste;
50 gr – butter;
500 ml – water;
20 ml – vegetable oil;
1 teaspoon – salt and spices.
How to cook aromatic gravy with chicken:
Take the chicken fillet, rinse under running water, dry on a paper towel and cut along the fibers into small pieces.
Peel the onion and chop.
Wash the carrots and grate.
Fry the prepared vegetables in vegetable oil, salt and pepper.
Take another pan, pour flour into it and fry it until golden brown. Pour in a glass of water and bring the mass to a boil. Be sure to stir it to avoid lumps.
Pour the resulting flour mixture to vegetables and set aside.
Melt the butter in a skillet, put slices of fillet on it and fry them until cooked.
Then transfer them to vegetables with flour mass and mix everything.
Put the gravy on the fire and boil it for 5-10 minutes, and then serve with mashed potatoes.
Hearty Beef Gravy
Products:
500 gr – beef;
3 tbsp. spoons – tomato paste;
20 gr – wheat flour;
4 pcs (medium-sized) – onion;
400 ml – water;
1 bay leaf;
salt and spices to taste.
How to cook a hearty gravy with beef:
Take the beef, rinse and cut into small pieces.
Transfer them to a frying pan, pour vegetable oil into it and fry for 10-15 minutes over medium heat.
Peel and finely chop the onion.
Then add it to the meat and fry until it becomes rosy.
Then put ketchup, flour, spices, bay leaf, salt and water.
Stir everything and boil over medium heat for 10 minutes.
Mushroom Diet Gravy
It turns out very tasty gravy with mushrooms. It goes well with mashed potatoes.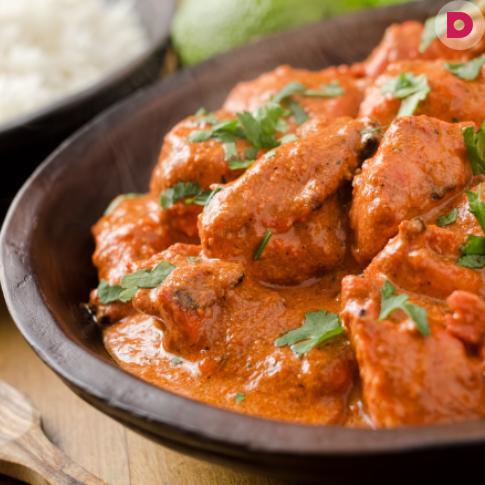 Products:
400 gr – mushrooms;
1 onion;
1 carrot;
3 tomatoes;
2 cloves – garlic;
10 gr – flour;
50 gr – butter;
pepper and salt to taste.
How to cook diet gravy with mushrooms:
Take fresh mushrooms, wash under running water and chop finely.
Peel and dice the onion.
Place the frying pan over medium heat and melt butter on it. Add onions and mushrooms there and sauté until half done.
During this time, it is necessary to grate the washed carrots, peel and chop the garlic, and then add them to the ingredients in the pan.
Then pour boiling water over the tomatoes, peel them and finely chop.
Put them in a pan to the rest of the vegetables and wait until the liquid from the tomatoes is half boiled.
Then add flour, spices and salt, and then mix everything thoroughly to get a homogeneous consistency.
Serve the prepared gravy with mushrooms to puree and enjoy the excellent taste of the resulting dish.
Bon Appetit!