Nutrition in every bite!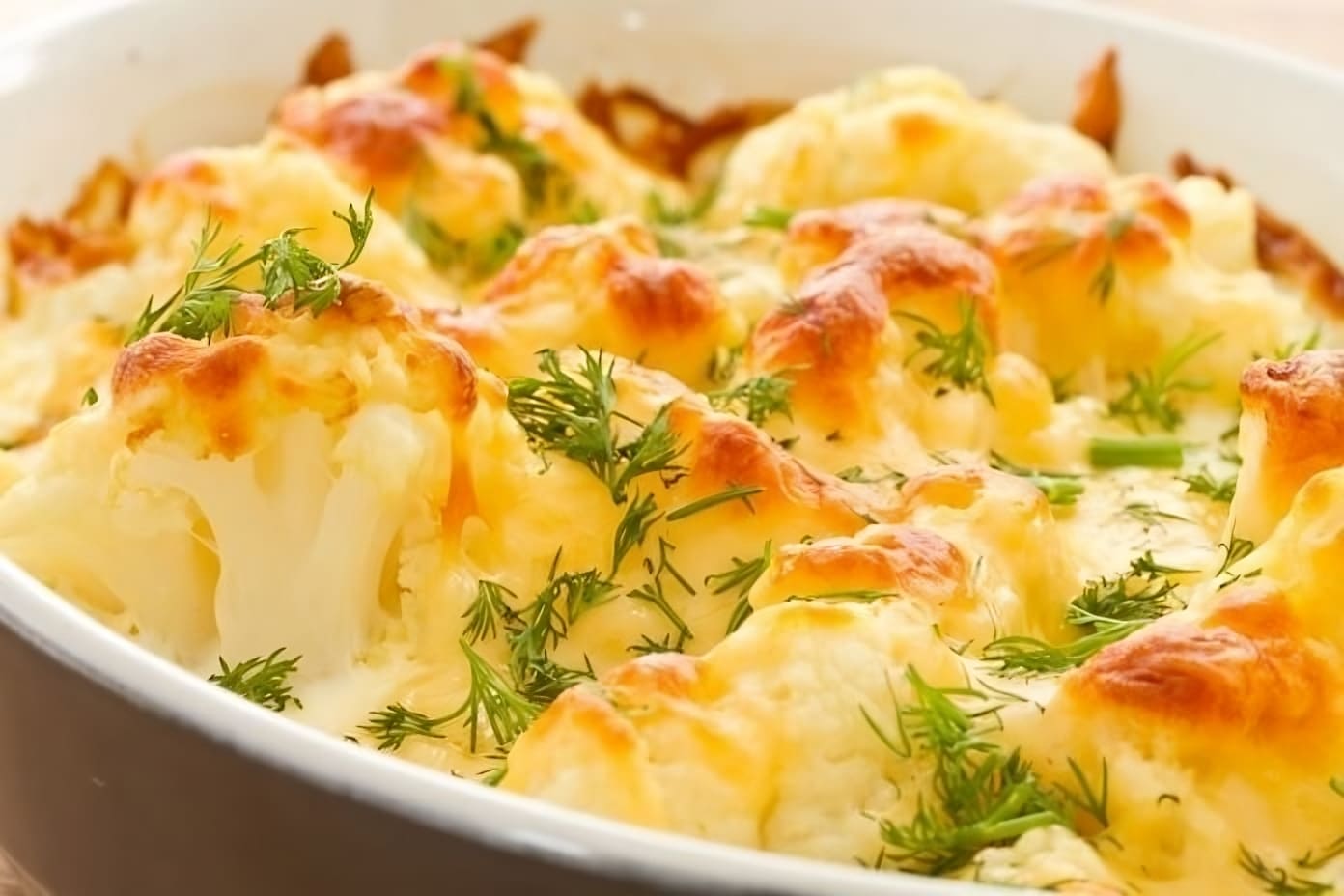 Indulge in a colorful and healthy delight with our Roasted Cauliflower in Garlic Sauce recipe. Every bite is packed with the goodness of cauliflower and a flavorful garlic sauce. It's a nutritious treat that's as delicious as it is beneficial. You won't believe how easy it is to make this dish that's both visually appealing and tasty. A perfect addition to your menu for a nutritious and mouthwatering experience!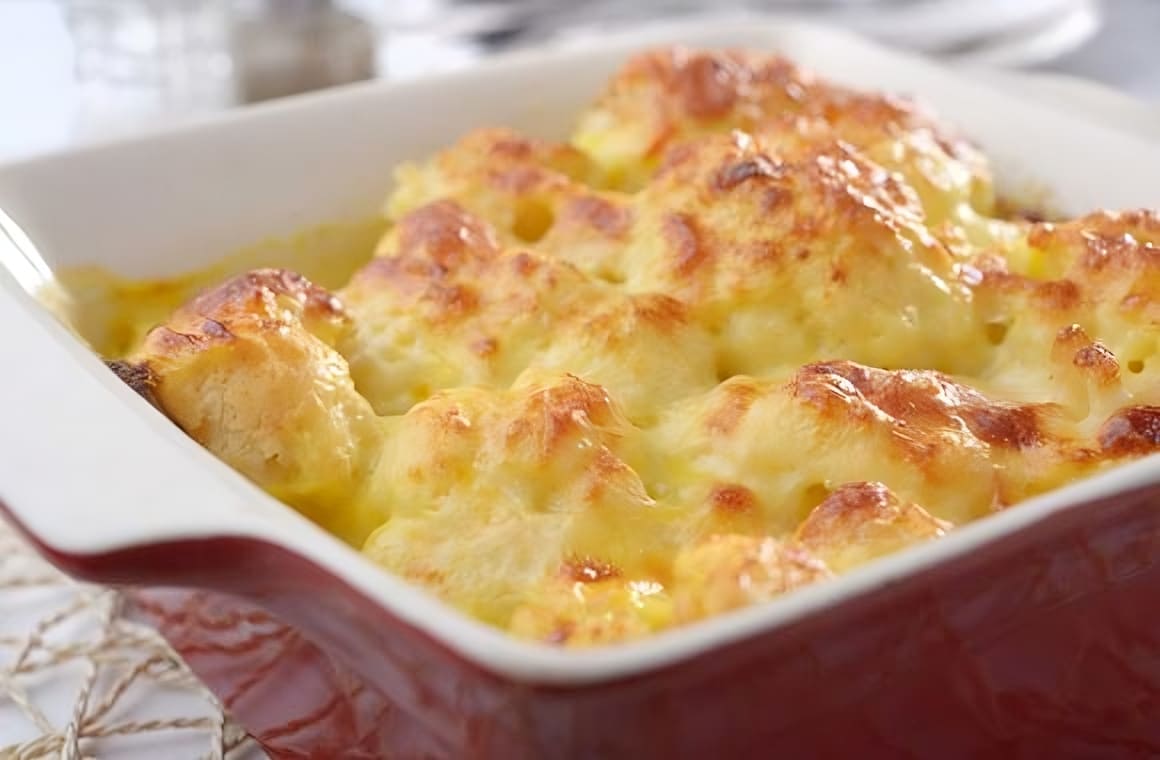 Ingredients:
Cauliflower – 500 grams (1.1 pounds)
Flour – 60 grams (2 tablespoons)
Kefir (or yogurt) – 100 grams (3.5 ounces)
Vegetable oil – 5 grams (1 teaspoon)
Greens – 1 bunch of parsley
Garlic – 30 grams (about 4-5 cloves)
Ground black pepper, salt
Instructions:
Boil the cauliflower and save a cup of the cauliflower broth.
For the sauce: In a preheated pan, roast the flour with vegetable oil. Add the hot cauliflower broth, kefir, and simmer until it thickens. Add salt, pepper, minced garlic, and chopped greens.
Dip the cauliflower florets into the sauce, mix well, and roast in the oven over low heat for another 10 minutes.
Garnish with more greens before serving.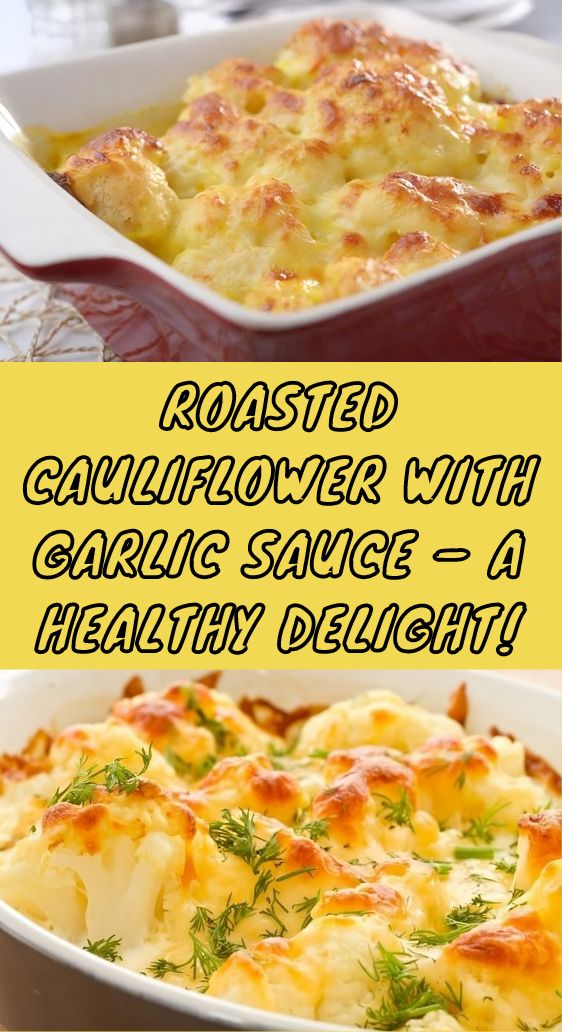 Enjoy your meal!