This Easy Fajita Seasoning recipe is great to have on hand! Amazing flavor with ingredients that you control! Makes a great gift as well for the foodies in your life too!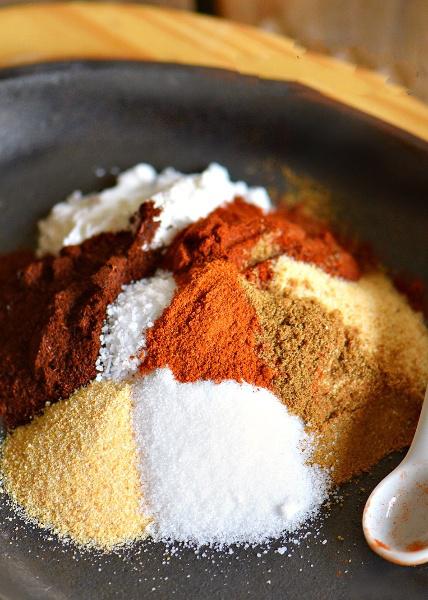 Fajita Seasoning
I love making my own seasoning mixes at home. It allows me to control the level of saltiness, spiciness, etc. Today I'm sharing my Easy Fajita Seasoning Mix and I can't wait for you to try it!
So here's the cool thing about this easy homemade fajita seasoning recipe (or any homemade spice mix for that matter)… Say you make it, and you're like, "Whoa! Too spicy for me!" All you need to do is cut back on the cayenne or eliminate it entirely. Too salty? Cut back on the salt. It's so easy to customize this seasoning mix to your liking and really get that perfect flavor for your family.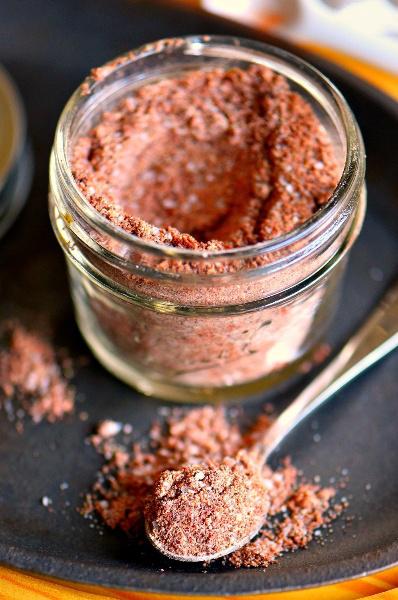 I do suggest making it once the way I have it written and then feel free to make adjustments from there. My feelings will not be hurt in the slightest ?
What Meat Can I Use with Fajita Seasoning
I have used this particular blend of spices for flavoring all sorts of meats and veggies. Chicken, steak pork, peppers, onions, anything really. It adds so much delicious flavor!
Fajita Seasoning Also Makes a Great Gift Idea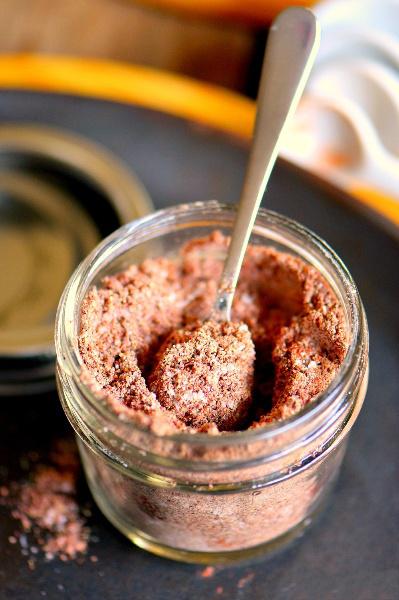 Not only do I love making this easy seasoning for at-home use, but it makes a great gift as well. This homemade fajita seasoning mix recipe fits perfectly into 4 ounce jars. I use Ball Smooth Jars for gift giving. They're super cute! Decorate the lid or wrap some twine around the jar and you've got a great little gift for the foodies in your life. (It would make a great stocking stuffer for Christmas!) Super easy and something they will totally use and enjoy.
Why Make Fajita Seasoning Mix at Home?
The other great thing about making your own seasoning mixes is that it's a great way to use up all those spices you're storing in your cabinets. I don't know about you, but when I pull out a jar of garlic powder and the "powder" is more like a rock, I feel like I've wasted some money. Making my own seasoning mixes gets me to use up those spices that I buy.
What Is In Homemade Fajita Seasoning
chili powder
kosher salt
paprika (smoked paprika is also great!)
sugar (optional)
garlic powder
onion powder
cayenne pepper
cumin
cornstarch
Please note that the corn starch is optional. It helps to thicken the juice, creating a slurry. It is not for flavor.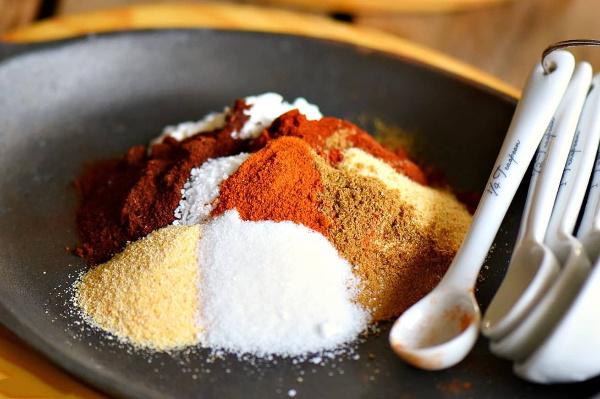 Now that I've got us all craving fajitas….what kind is your favorite? My boys would both pick chicken but I'm all about the steak fajitas – yum! I love making fajitas and serving them on these cast iron fajita skillets. It's like a restaurant experience at home!
Let's get started!
Ingredients
1 tbsp chili powder
1 tbsp kosher salt
2 tsp paprika (can use smoked paprika if you prefer)
1 tsp granulated sugar
1 tsp garlic powder
1 tsp onion powder
1/4 tsp cayenne pepper
1 tsp ground cumin
1 tbsp cornstarch
Instructions
Combine all ingredients together in a small bowl and whisk to combine
Store in an airtight container for up to 3 months.
Sprinkle on meat and vegetables while cooking. Use as you would a package mix.
This mix can also be used as a rub. Apply to meat and/or vegetables at least an hour before cooking.
Notes
Makes 1/3 cup. Use 2 to 3 tablespoons per pound of meat or veggies.