My family adores this carrot dish!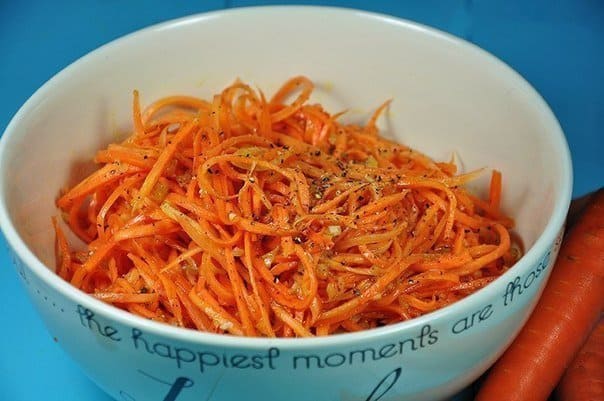 In just 10 minutes, you can savor the delightful flavors of Korean-style carrots that are bound to become a family favorite! This recipe is quick, easy, and oh-so-tasty. The combination of grated carrots, garlic, and a blend of seasonings creates a dish that's as aromatic as it is delicious. A touch of vinegar adds a zesty tang to this classic Korean side dish. Give it some time in the fridge to let the flavors meld together, and you'll have a scrumptious, ready-to-eat treat that your family will love. So, get ready to impress with this Korean carrot dish that's sure to please everyone at the table. Enjoy!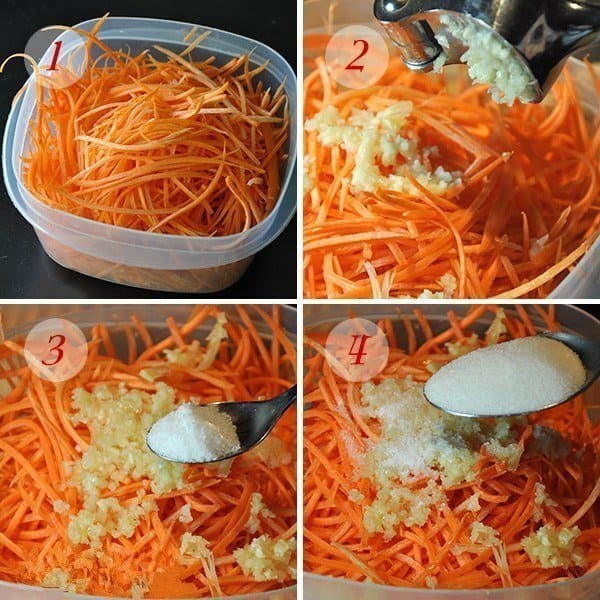 Ingredients:
400 grams (14.1 oz) of carrots
5 cloves of garlic
½ teaspoon of salt
1 tablespoon of sugar
⅓ teaspoon of ground coriander
½ teaspoon of ground black pepper
30 milliliters (1 fluid ounce) of vegetable oil
2 tablespoons of vinegar
Instructions:
Grate the carrots using a Korean carrot grater. Squeeze the garlic into the same bowl. Add salt, sugar, pepper, a bit of coriander, and pour in 2 tablespoons of vinegar. Do not mix.
Slightly warm the vegetable oil and pour it over all the spices. Now, mix everything thoroughly and knead it a little with your hands.
Cover with a lid and refrigerate for approximately 3-4 hours.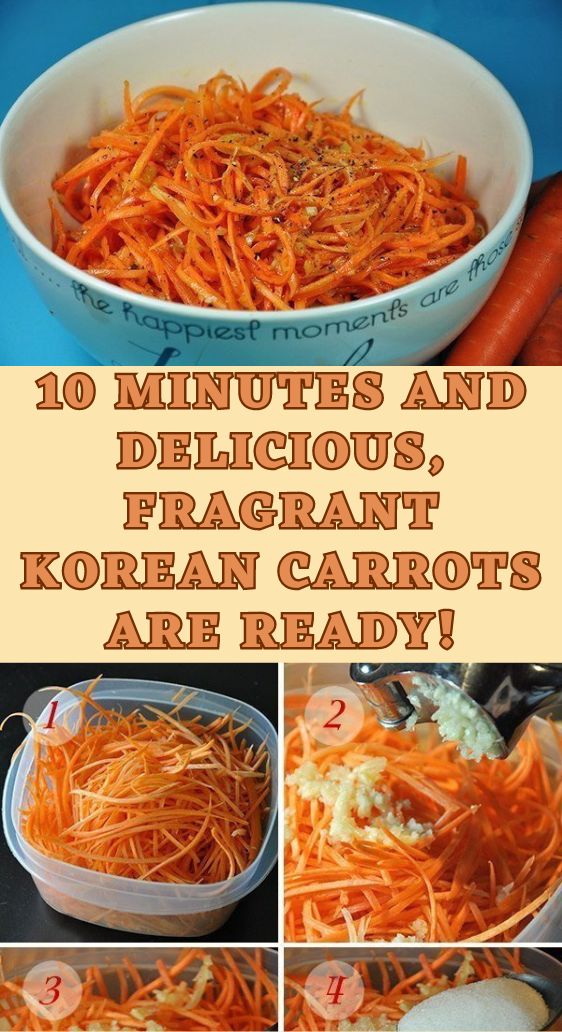 Enjoy your meal!