Flaky on the outside and soft on the inside, this Italian bread recipe can also be used to make focaccia or pizza crust. This is a versatile recipe that makes a lovely loaf of bread.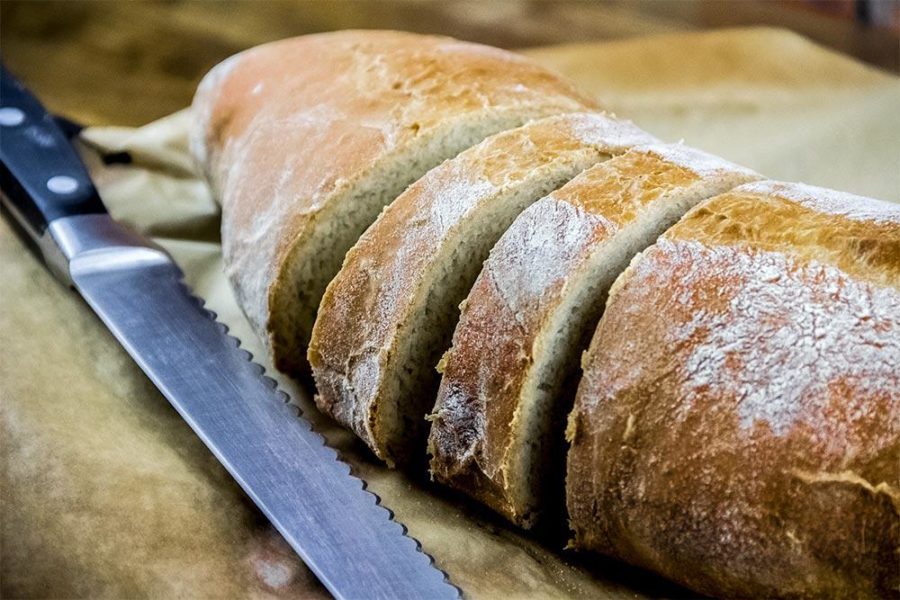 It can also be made into rolls instead of loaves, and the addition of roasted garlic or spices makes it a wonderful taste treat.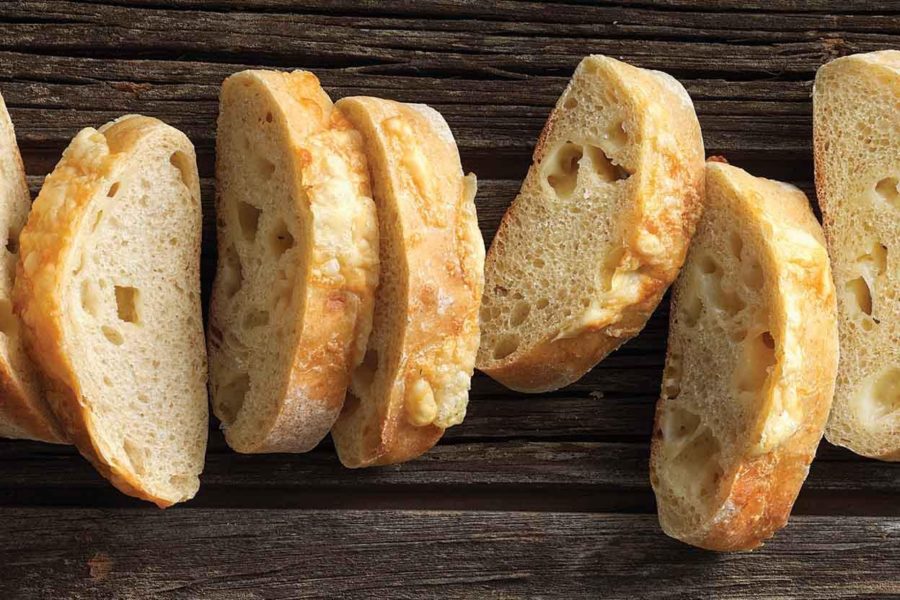 Ingredients:
5 1⁄2-6 cups all-purpose flour
1 tablespoon sugar
2 teaspoons salt
5 teaspoons active dry yeast (2 packages )
1 tablespoon butter or 1 tablespoon margarine, softened
1 3⁄4 cups very warm water (120 -130 F)
cornmeal
peanut oil or light olive oil
1 egg white
1 tablespoon cold water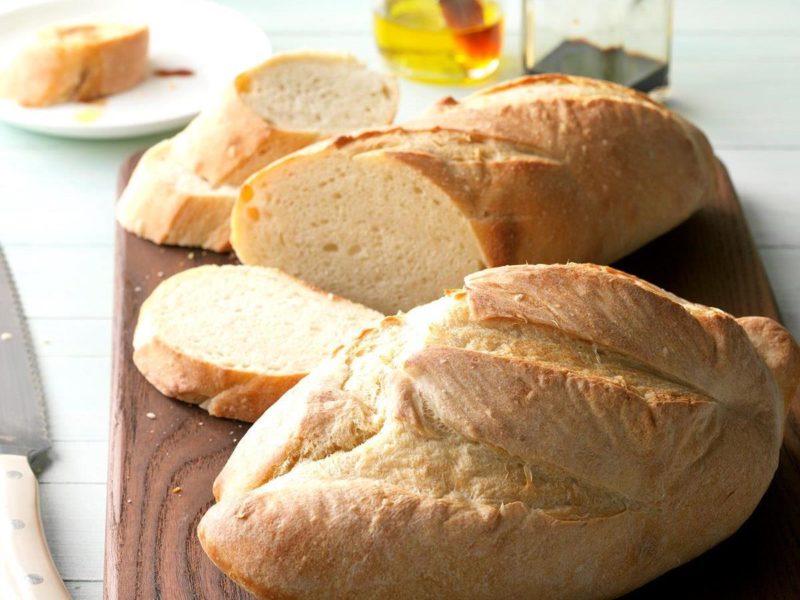 In large bowl thoroughly mix 1 1/2 cups flour, sugar, salt and undissolved yeast. Add butter. Gradually add warm water to dry ingredients and beat 2 minutes with mixer at medium speed, scraping bowl occasionally. Add 3/4 cup flour. Beat at high speed for 2 minutes, scraping bowl occasionally. Stir in enough additional flour to make a stiff dough. Turn dough onto a lightly floured board and knead until smooth and elastic (about 8-10 minutes).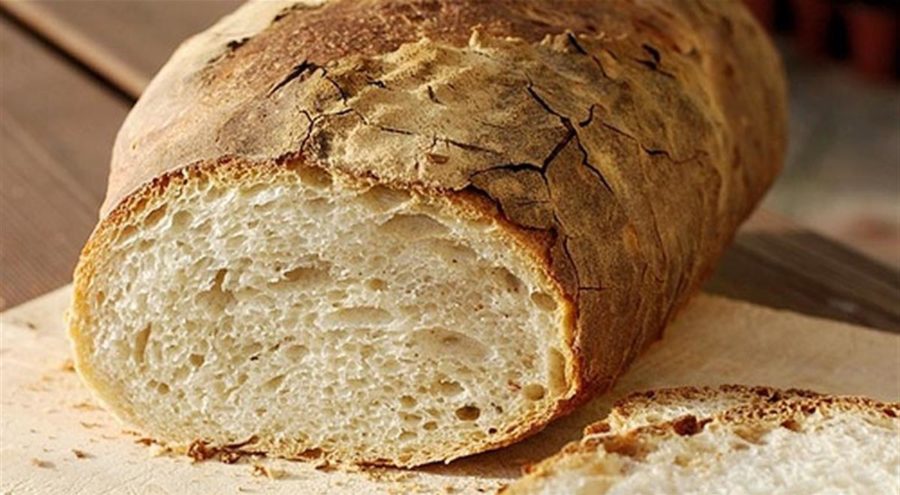 Cover dough with plastic wrap and then a towel and let it rest for 20 minutes. To make loaves: Divide dough in half. Roll each half into a 15×10 inch rectangle. Starting at wide side, roll up tightly; pinch seam to seal. Taper ends by rolling gently back and forth. To make rolls: Divide dough into 6 equal pieces. Roll each piece into a rectangle 8×5 inches. Starting with wide side, roll up tightly; pinch seam to seal. Taper ends. Place the shaped dough seam side down on greased baking sheets sprinkled with cornmeal.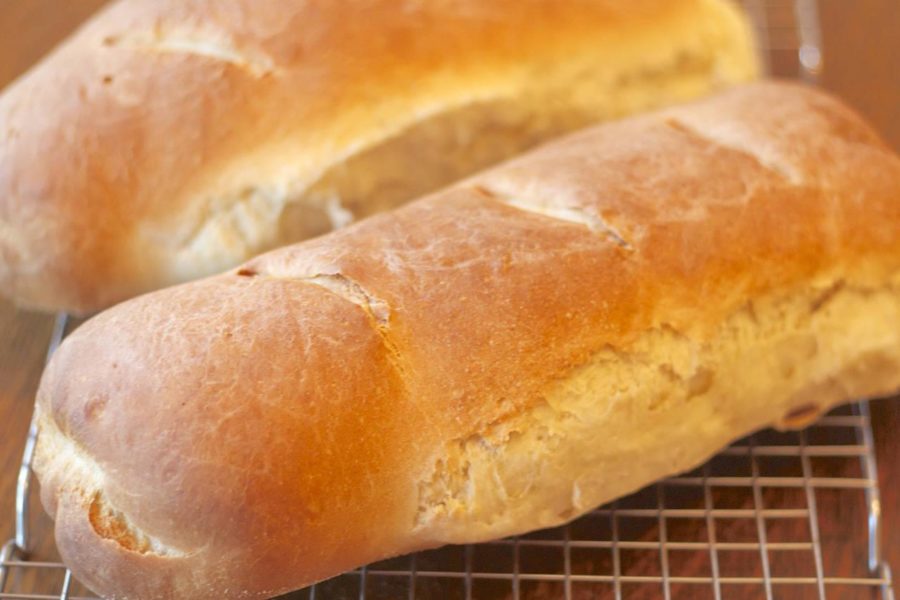 Brush dough with oil. Cover loosely with plastic wrap and refrigerate 2-24 hours. When ready to bake, remove from refrigerator and uncover carefully. Let dough stand at room temperature for 10 minutes. Make 3 or 4 diagonal slits in dough with a sharp knife or razor blade. Bake at 425°F for 15 minutes for rolls, 20 minutes for loaves. Remove from oven and brush with egg white beaten with cold water. Return to oven; bake 5-10 minutes longer, or until golden.