Last week, I told my husband that from now on he would either have to grate everything himself or go to the store and buy a new grater.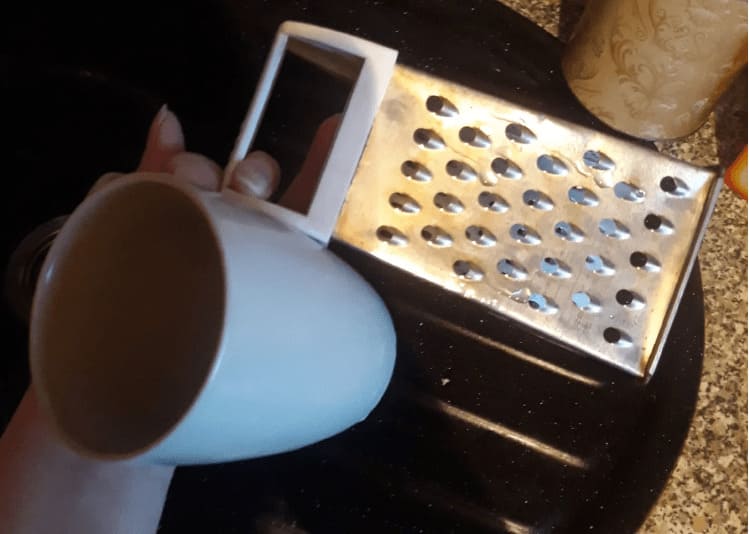 My husband tore himself away from watching football and went to the kitchen. Ten minutes passed, and he still hadn't returned. I decided to see what he was up to.
I peeked in and saw the following scene: my husband standing by the table, holding the grater in one hand and a cup in the other. And then he starts grating the cup on the grater, as if it were an ordinary apple and not ceramic tableware. Well, I thought, he's lost his mind. Everyone is hoarding toilet paper in all the stores, and my beloved is grating cups. Through laughter, I jokingly suggested that he grate a plate as well.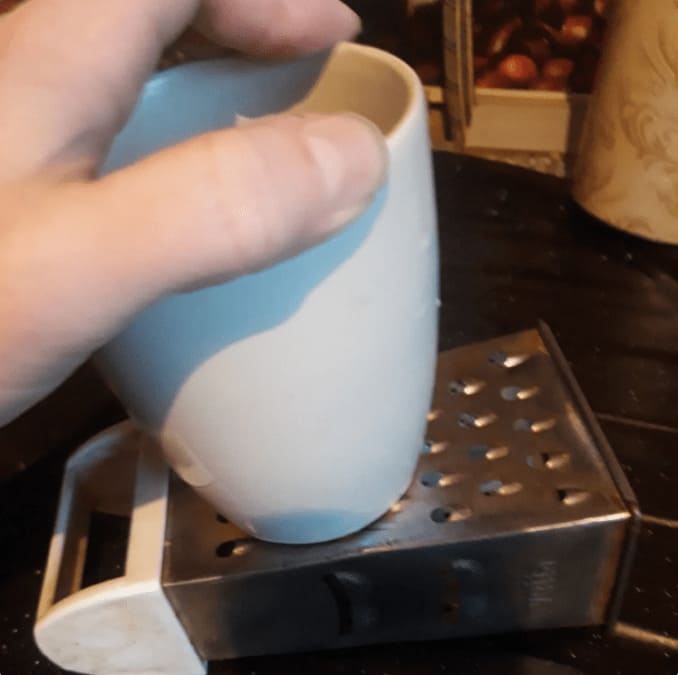 "You can grate the plate yourself," he replied and handed me the grater. "I'm done. The grater is as good as new now."
I didn't understand. Like new? I rinsed the grater under water, took a carrot, and began to grate it. I was shocked, but the grater was indeed very sharp, and I managed to grate the carrot in just a few seconds. Previously, it would take me five minutes to grate a single carrot, but now it only took five seconds.
What's the secret? The key is to use the bottom of a ceramic cup to sharpen knives, scissors, graters, and other items that require sharpening.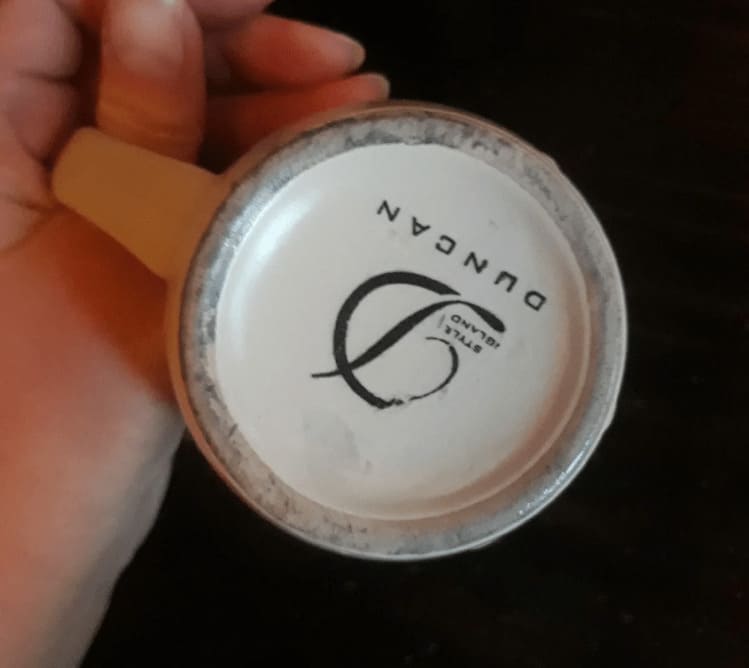 Simply take the cup and rub its bottom against the grater for one minute. The grater will immediately become sharp.
Make sure to wash the grater and cup after sharpening.
The crucial requirement is that the cup must be ceramic.
That's the clever trick from my husband that will allow you to sharpen your grater!