This recipe has stood the test of time, delighting generations with its delightful combination of cabbage, beets, and spices. From its vibrant colors to its irresistible taste, this dish is sure to become a staple in your kitchen. Join us on a culinary journey as we explore the simple yet exquisite art of pickling cabbage the Guryev way. Your taste buds are in for a treat that's both nostalgic and incredibly satisfying. Get ready to savor a dish that's been a family favorite for ages!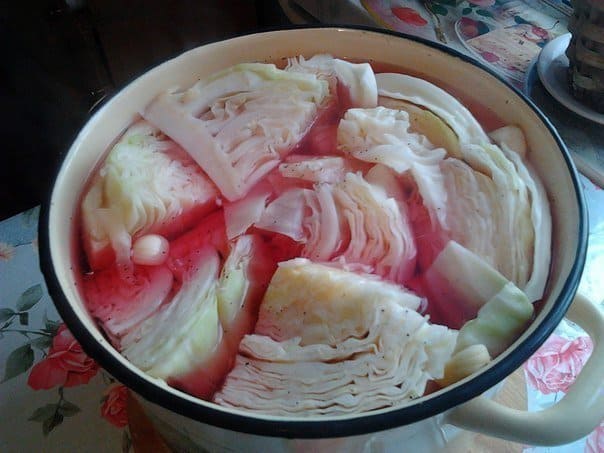 Ingredients:
1 small white cabbage head
Beets
Garlic
Black peppercorns
Bitter pepper pod
Salt (2 tbsp per 1 liter of water)
Boiling water
Instructions:
Cut the small cabbage head into 4 parts.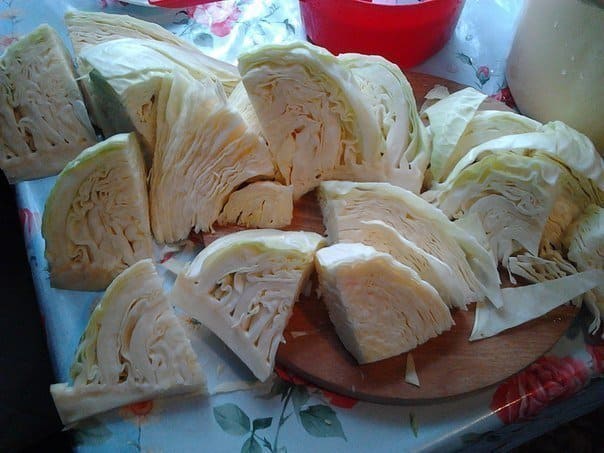 Slice the beets into circles, peel the garlic, and cut the bitter pepper into pieces.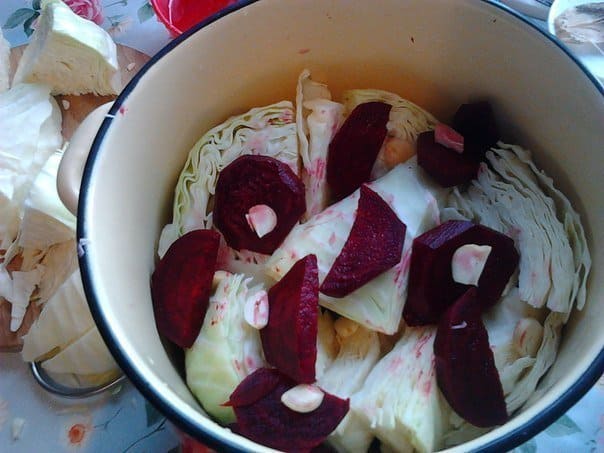 In a saucepan, layer the ingredients: cabbage, beet slices, garlic cloves, pieces of bitter pepper, and black peppercorns. Repeat these layers until the saucepan is full.
Add salt to boiling water.
Pour the hot brine over the vegetables, place a weight in the form of an inverted plate on top, and cover with a lid.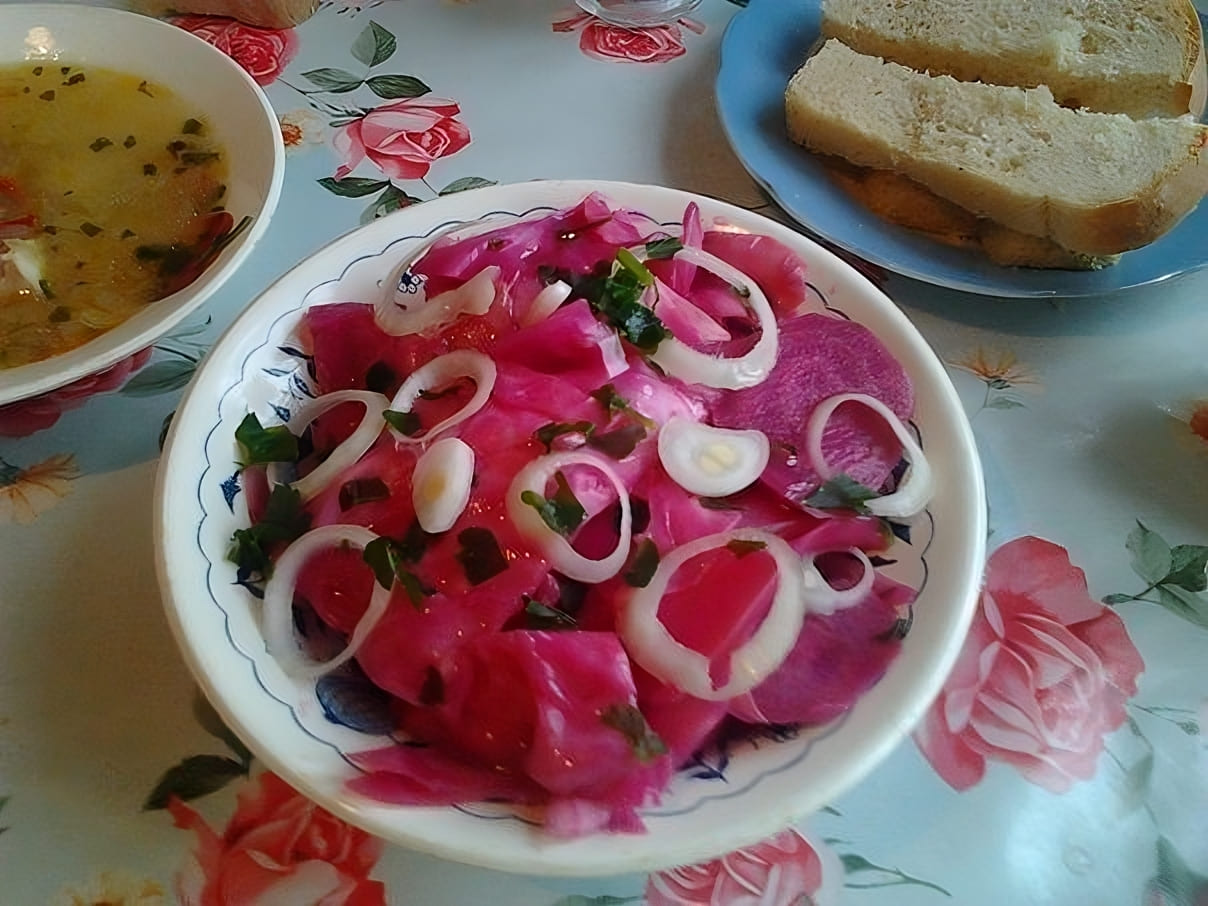 After 4-5 days, the cabbage will be ready. The brine is very beneficial for the stomach.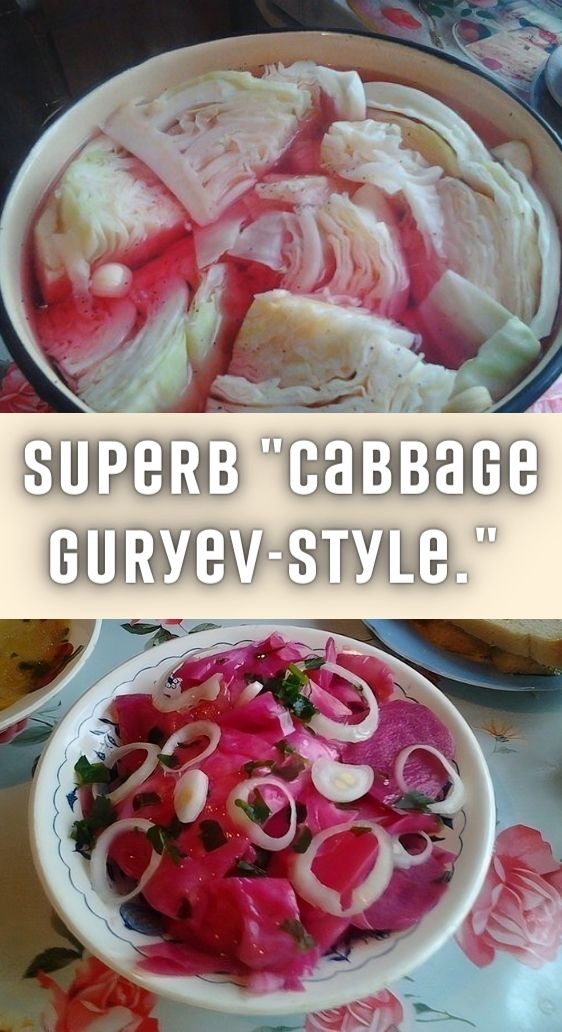 Enjoy your meal!