A few interesting ingredients take this Jamaican Banana Bread to a tropical place from which you will not want to return. Banana bread with an island twist.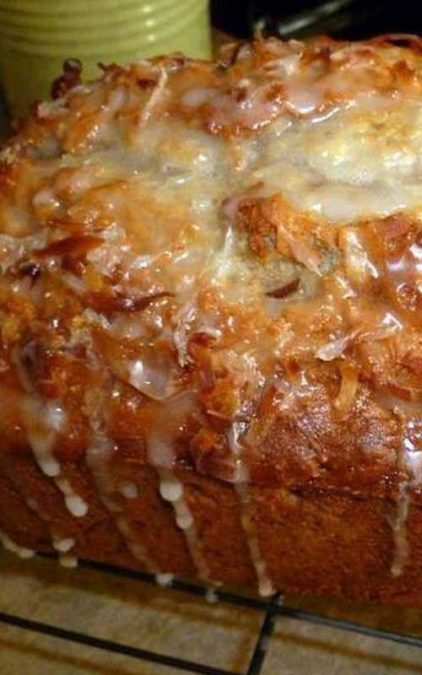 This isn't your ordinary banana bread – it's infused with the vibrant flavors of the Caribbean, featuring a delightful blend of ripe bananas, toasted coconut, and a hint of rum. With its moist and tender texture, this tropical twist on a classic favorite will transport you to a sun-soaked beach with each delicious bite. Prepare to be captivated by the exotic aroma and irresistible taste of this Jamaican-inspired treat. Get ready to embark on a culinary adventure that will leave your taste buds begging for more. Join us as we share the secrets to creating this delectable island delight. Get ready to savor a slice of paradise!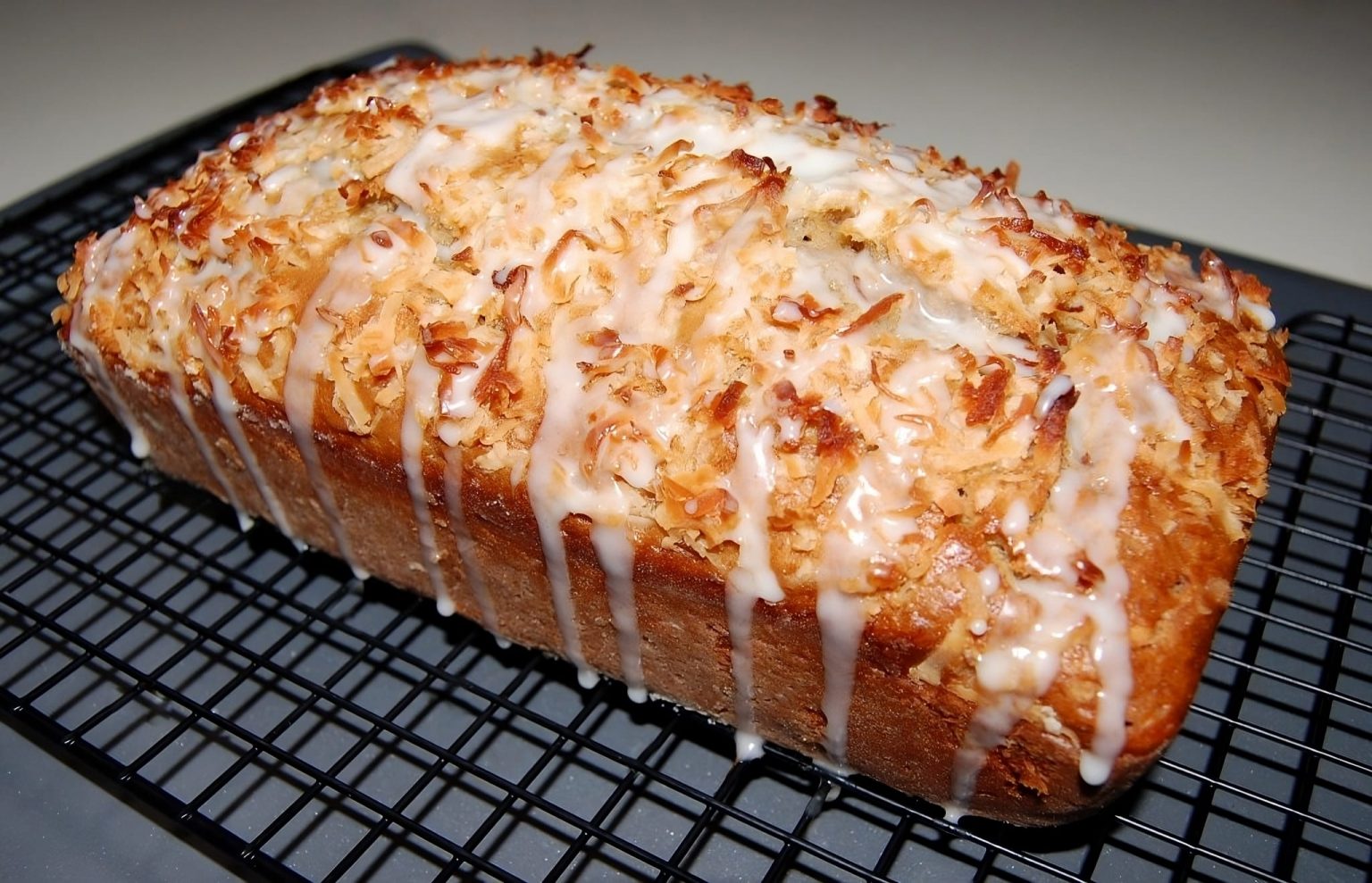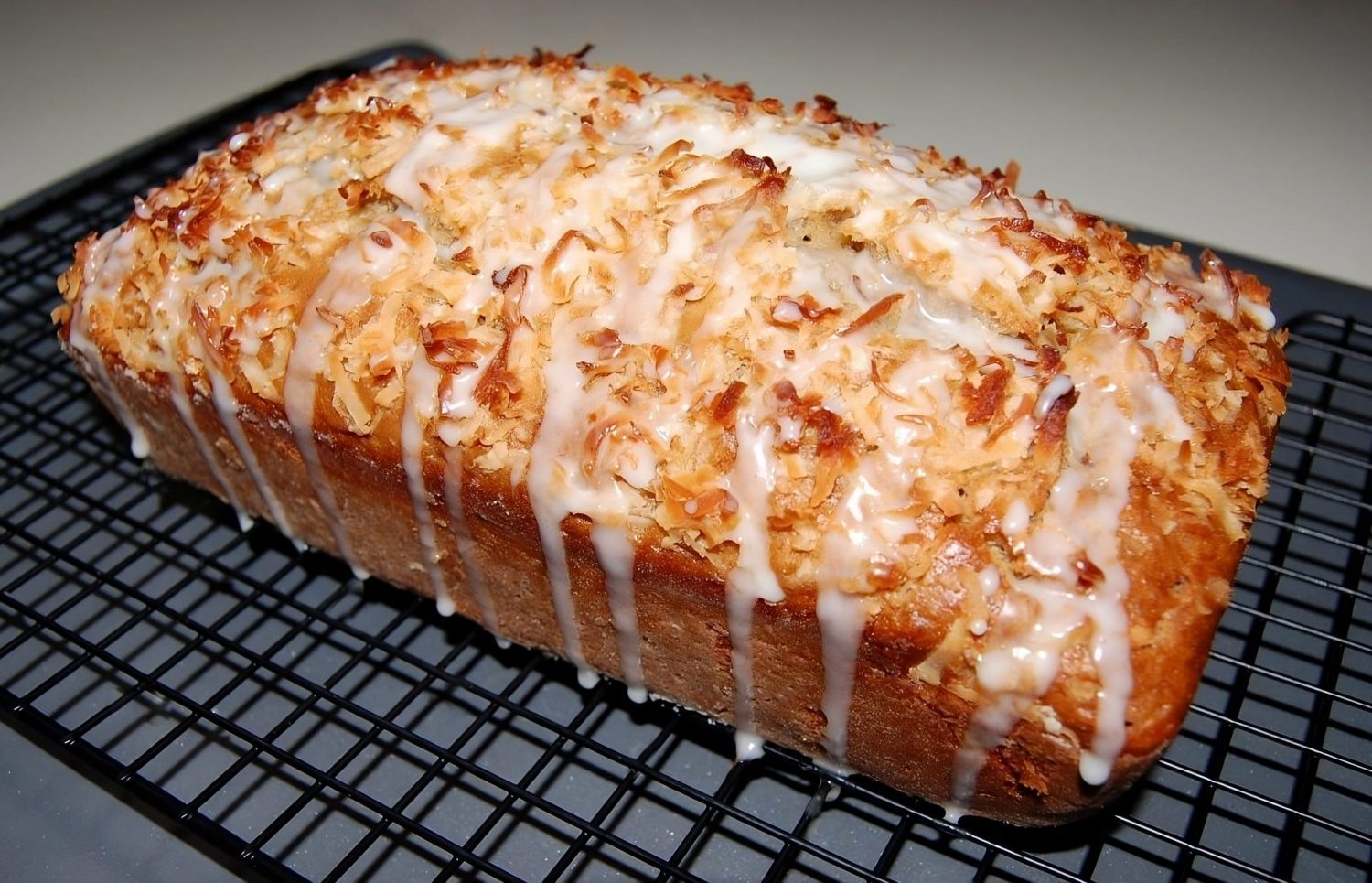 Ingredients
2 cups all-purpose flour
3/4 teaspoon baking soda
1/2 teaspoon salt
1 cup granulated sugar
1/4 cup butter, softened
2 large eggs
1 1/2 cups mashed ripe banana (about 3 bananas)
1/4 cup plain low-fat yogurt (or pina colada flavored!!)
3 tablespoons dark rum OR apple cider
1/2 teaspoon vanilla extract
1/2 cup flaked sweetened coconut
Cooking spray
1 tablespoon flaked sweetened coconut
1/2 cup powdered sugar
1 1/2 tablespoons fresh lime or lemon juice
Instructions
Preheat oven to 350°.
Lightly spoon flour into dry measuring cups; level with a knife. Combine flour, baking soda, and salt, stirring with a whisk.
Place granulated sugar and butter in a large bowl; beat with a mixer at medium speed until well blended. Add eggs, 1 at a time, beating well after each addition. Add banana, yogurt, rum, and vanilla; beat until blended.
Add flour mixture; beat at low speed just until moist. Stir in 1/2 cup coconut.
Spoon batter into a 9 x 5-inch loaf pan coated with cooking spray; sprinkle with 1 tablespoon coconut.
Bake at 350° for 1 hour or until a wooden pick inserted in center comes out clean. Cool in pan 10 minutes on a wire rack; remove from pan.
Combine powdered sugar and juice, stirring with a whisk; drizzle over warm bread. Cool completely on wire rack.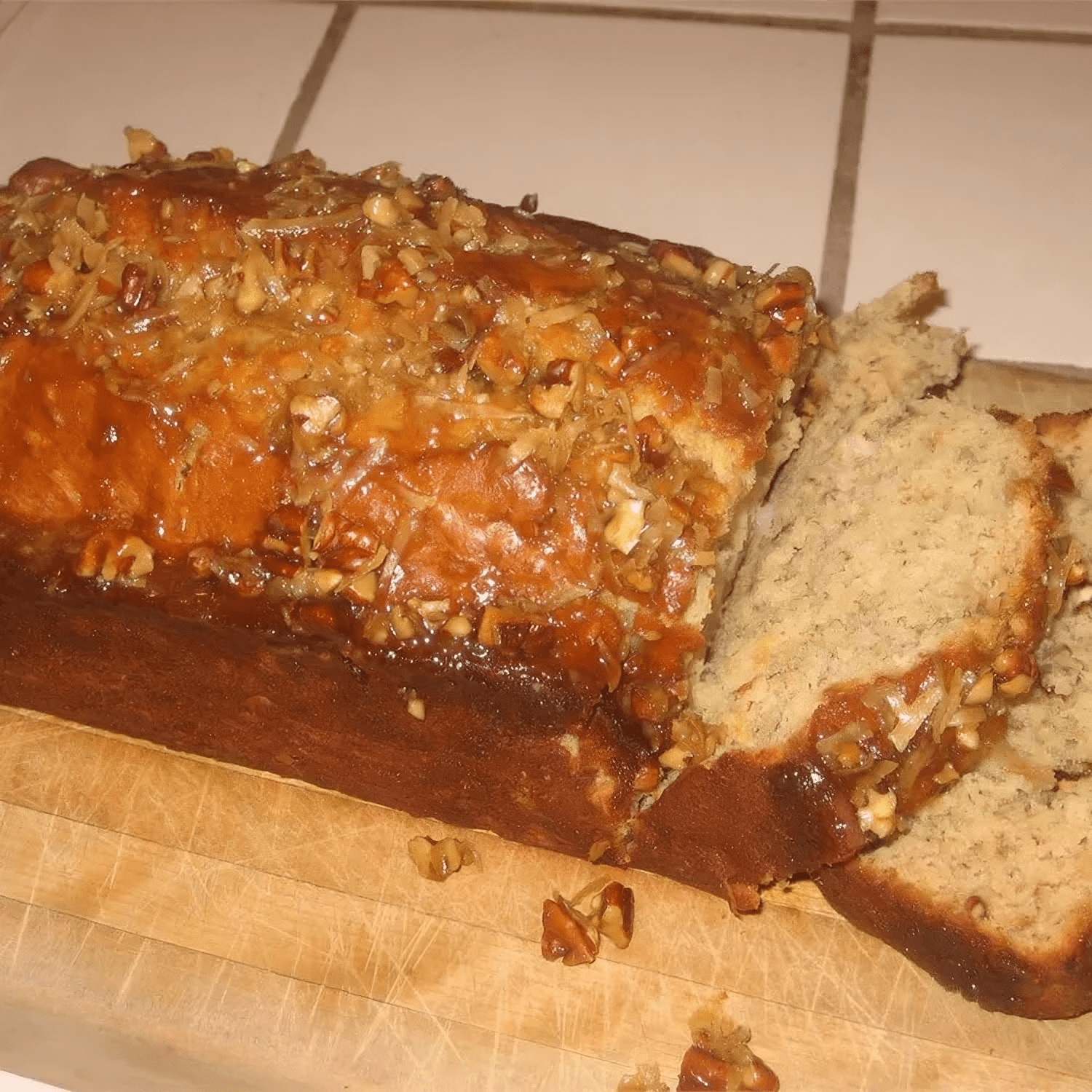 Nutrition Information
Yield 6
Serving Size 1 slice
Amount Per Serving
Calories 526
Total Fat 12g
Saturated Fat 8g
Trans Fat 0g
Unsaturated Fat 4g
Cholesterol 83mg
Sodium 451mg
Carbohydrates 95g Fiber 3g
Sugar 56g
Protein 8g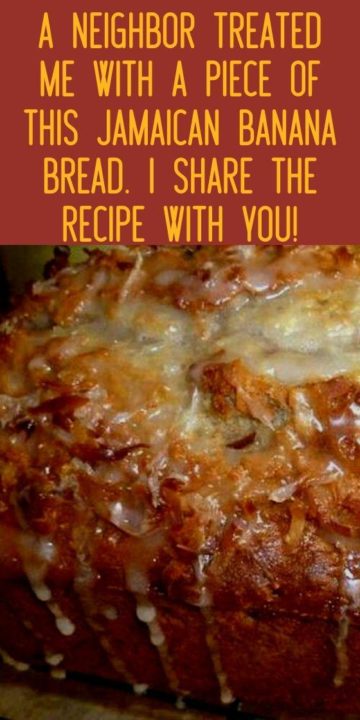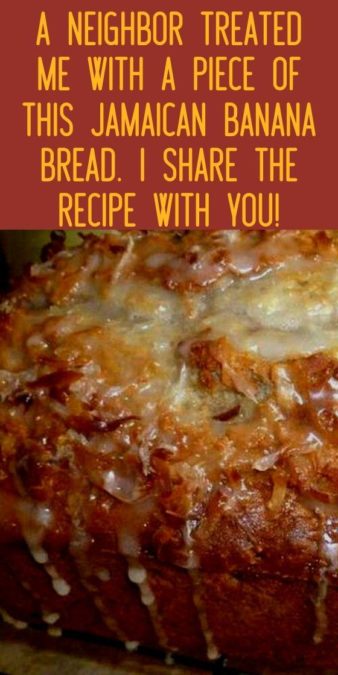 Get ready to savor the flavors of the tropics with this delightful Jamaican Banana Bread. With its moist texture, delicious coconut, and a hint of rum, this recipe is sure to become a favorite. Enjoy a slice of paradise with every bite!