These spicy low-salt cucumbers are a delightful treat packed with bold flavors. With just a few simple steps, you can transform fresh cucumbers into a zesty snack.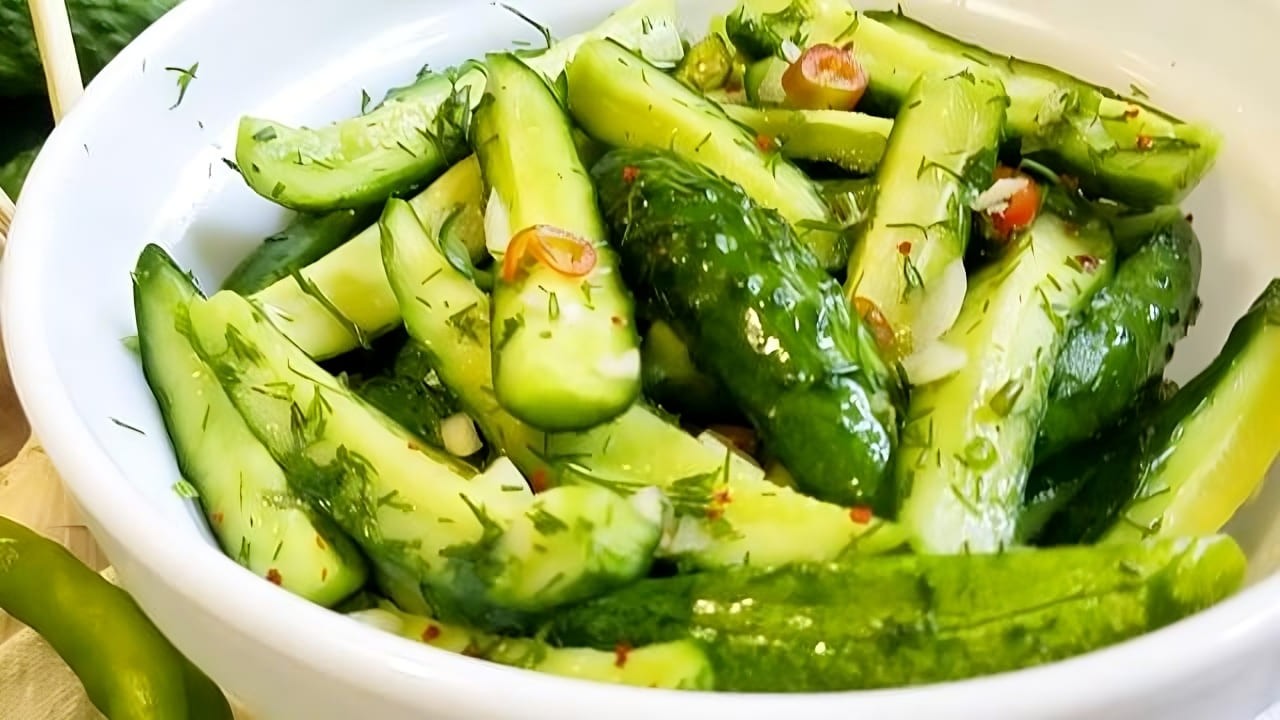 The combination of dill, garlic, and a hint of hot pepper adds an extra kick to these tangy pickles. Serve them on their own or alongside your favorite dishes for a burst of deliciousness. Don't forget to try them with a squeeze of lemon juice or a splash of apple cider vinegar for a refreshing twist. Enjoy these mouthwatering pickles straight from the bag!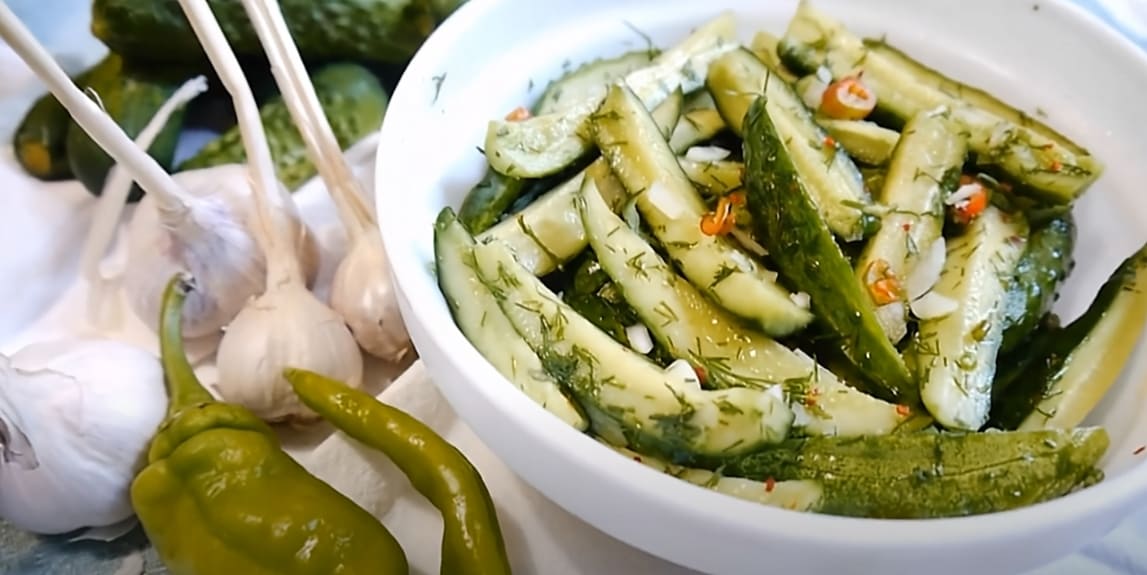 INGREDIENTS
Cucumbers – 1.1 lbs (0.5 kg)
Salt – 1 tsp
Dill – 3-4 sprigs
Hot pepper – 0.04-0.07 oz (1-2 g)
Garlic – 3 cloves
INSTRUCTIONS
Cut the cucumbers into 4 parts and place them in a plastic bag.
Add chopped dill, garlic, and salt to the bag.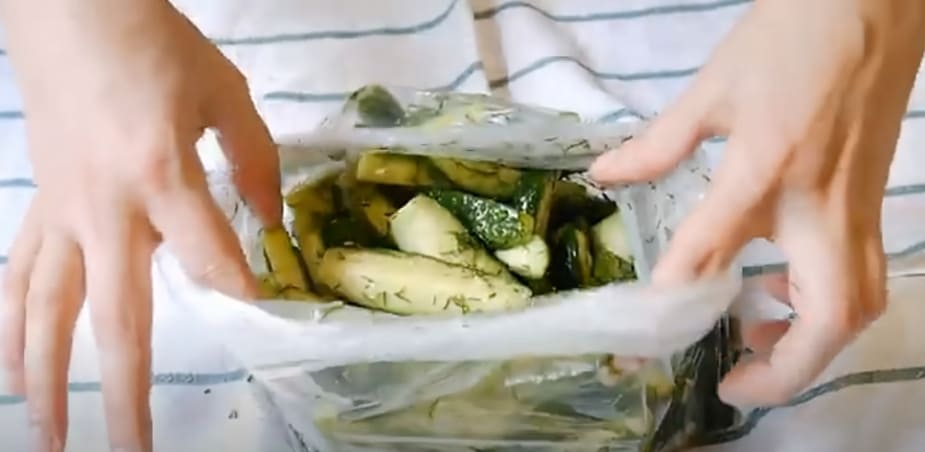 Mix everything thoroughly by shaking the bag.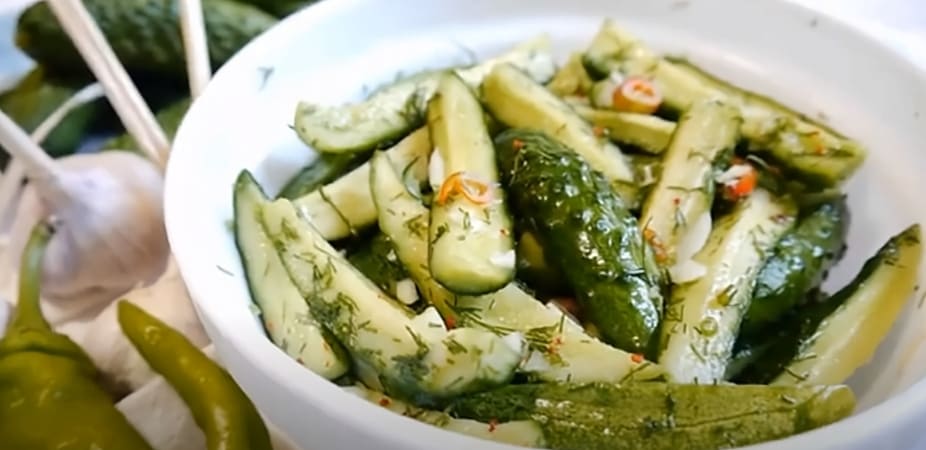 You can optionally drizzle the cucumbers with lemon juice or apple cider vinegar before serving, if you desire an extra tangy flavor!