This dish is hearty and appetizing, perfect for a satisfying meal. Don't be afraid to make extra, as these cabbage rolls are sure to disappear quickly!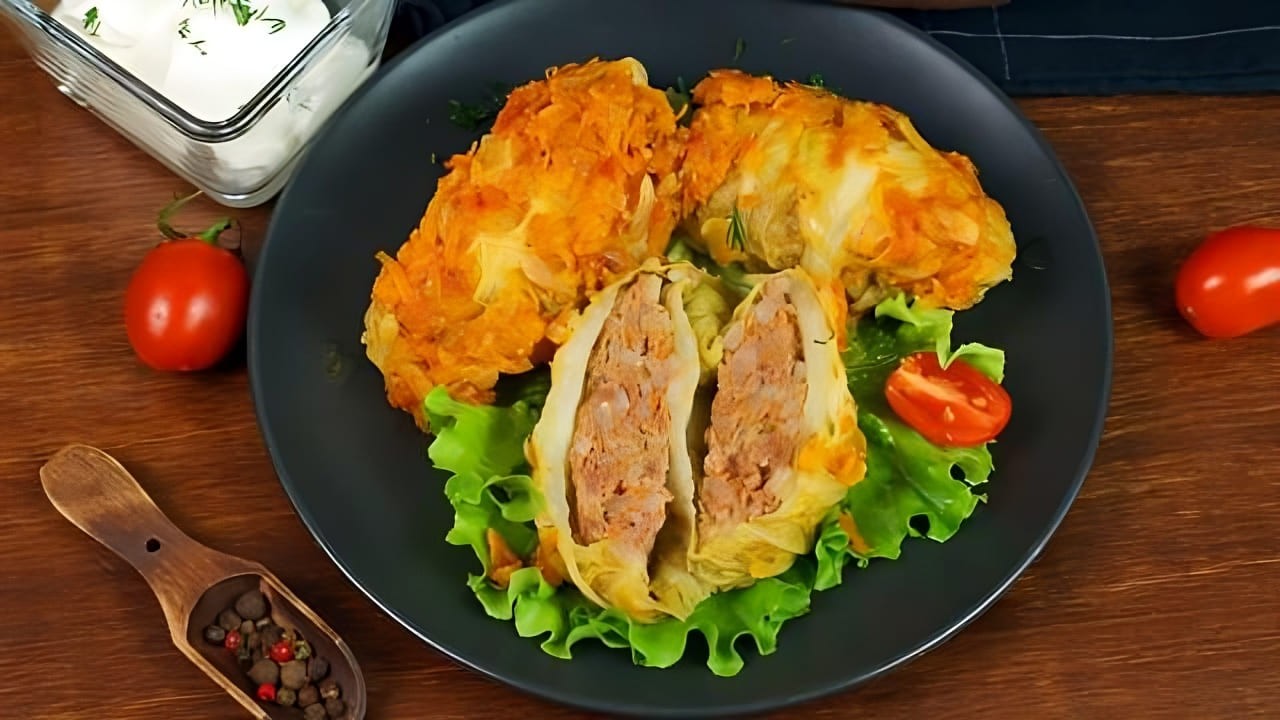 INGREDIENTS
2 large heads of Napa cabbage
500 g of ground meat (beef recommended)
90 g of rice (uncooked)
2 onions
2 carrots
500 ml of homemade tomato sauce (or substitute with peeled fresh tomatoes or water with tomato paste)
2 bay leaves
Ground allspice, ground pepper, salt, paprika
Vegetable oil for frying
Sour cream and chopped herbs for serving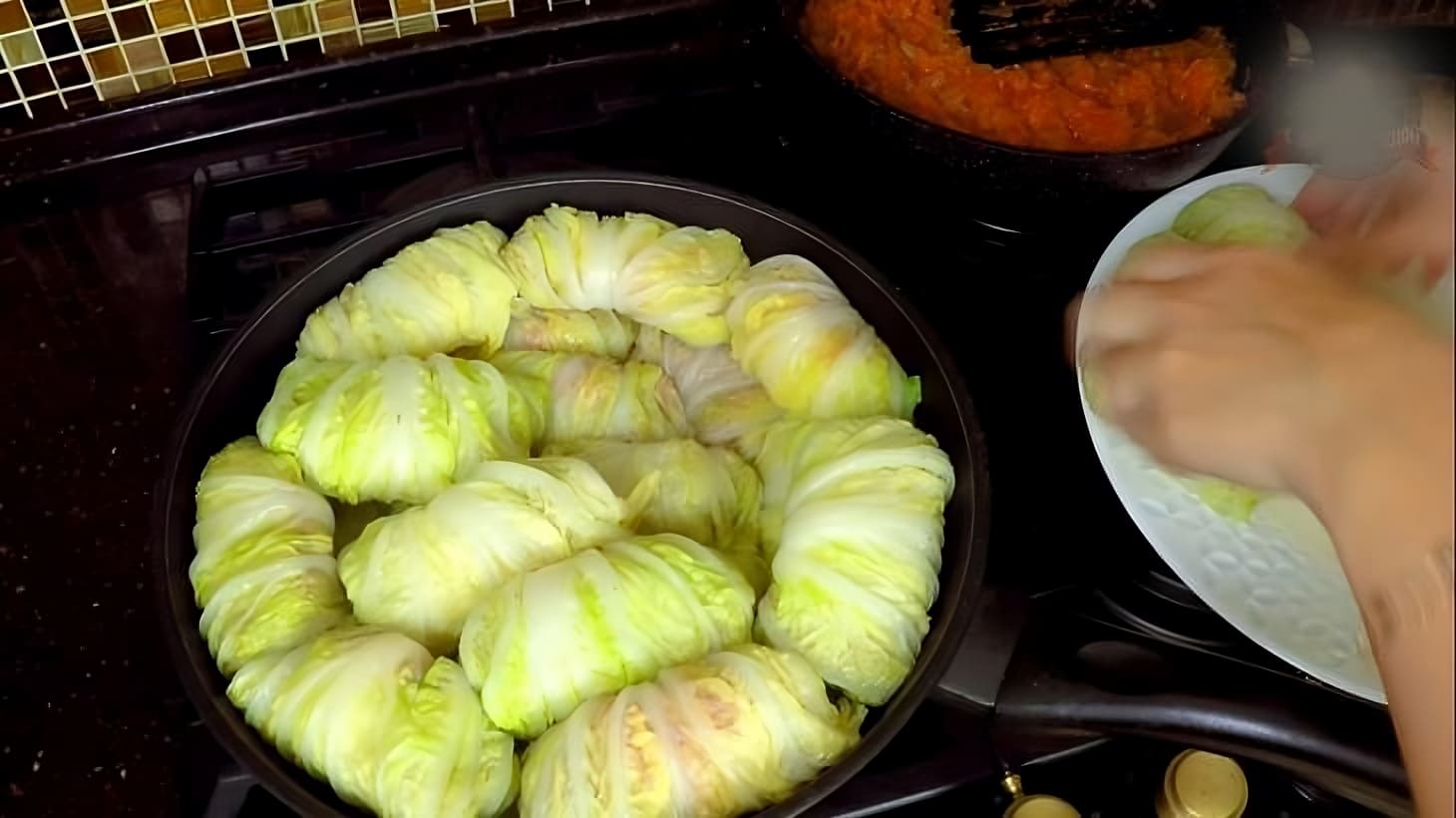 RECIPE
Prepare all the ingredients.
Parboil the rice until partially cooked, then rinse thoroughly under running water to remove excess starch.
Prepare the vegetables for sautéing: peel the carrots and onions.
Grate the carrots using a large grater.
Dice the onions into small cubes.
Trim the ends of the Napa cabbage and separate the leaves.
Place the leaves in a deep pot and pour boiling water over them. Let them soften for 5-10 minutes.
Heat 1-2 tablespoons of vegetable oil in a skillet and add the diced onions.
Add a small pinch of sugar for caramelization and sauté until the onions are translucent.
Add the grated carrots to the skillet and mix. Sauté for 5-7 minutes.
Set aside about one-third of the sautéed vegetables in a separate bowl.
Add the homemade tomato sauce (or tomato puree blended in a blender) or dissolve a couple of tablespoons of tomato paste in 300 ml of water.
Add the spices: salt, pepper, paprika.
Mix well and let it simmer for 8-10 minutes with a lid on.
Mix the remaining sautéed vegetables with the ground meat.
Add the rice, salt, and black pepper. Mix thoroughly with your hands.
Place a portion of the filling on the top part of a softened cabbage leaf.
Roll up the cabbage leaf like an envelope, enclosing the filling.
Repeat with the remaining cabbage leaves and filling.
Grease a deep skillet with vegetable oil and add about 40 g of butter, if desired.
Arrange the cabbage rolls in the skillet in one or two layers.
Pour the vegetable sauté over the cabbage rolls.
Distribute the sauté evenly, adding water if needed, but making sure the cabbage rolls are covered with the sauce about two-thirds of the way up.
Add a couple of bay leaves and whole black peppercorns among the cabbage rolls.
Cover with a lid and bring to a boil, then reduce the heat and simmer for 45-50 minutes.
Taste the vegetable sauce and adjust the salt if needed.
The cabbage rolls with Napa cabbage and ground meat are ready.
Serve with sour cream and chopped herbs, if desired.