Indulge in the delightful flavors of Italy with this Italian Pie with Meringue and Orange Cream! This citrusy treat features a tender dough with a hint of orange zest, topped with a luscious orange cream and crowned with a fluffy meringue. With its sweet and tangy flavors, this pie is sure to impress your taste buds and wow your guests. Follow the step-by-step instructions to create a scrumptious dessert that will transport you to the sunny shores of Italy. Perfect for special occasions or as a decadent treat any time of the year. Bon appétit!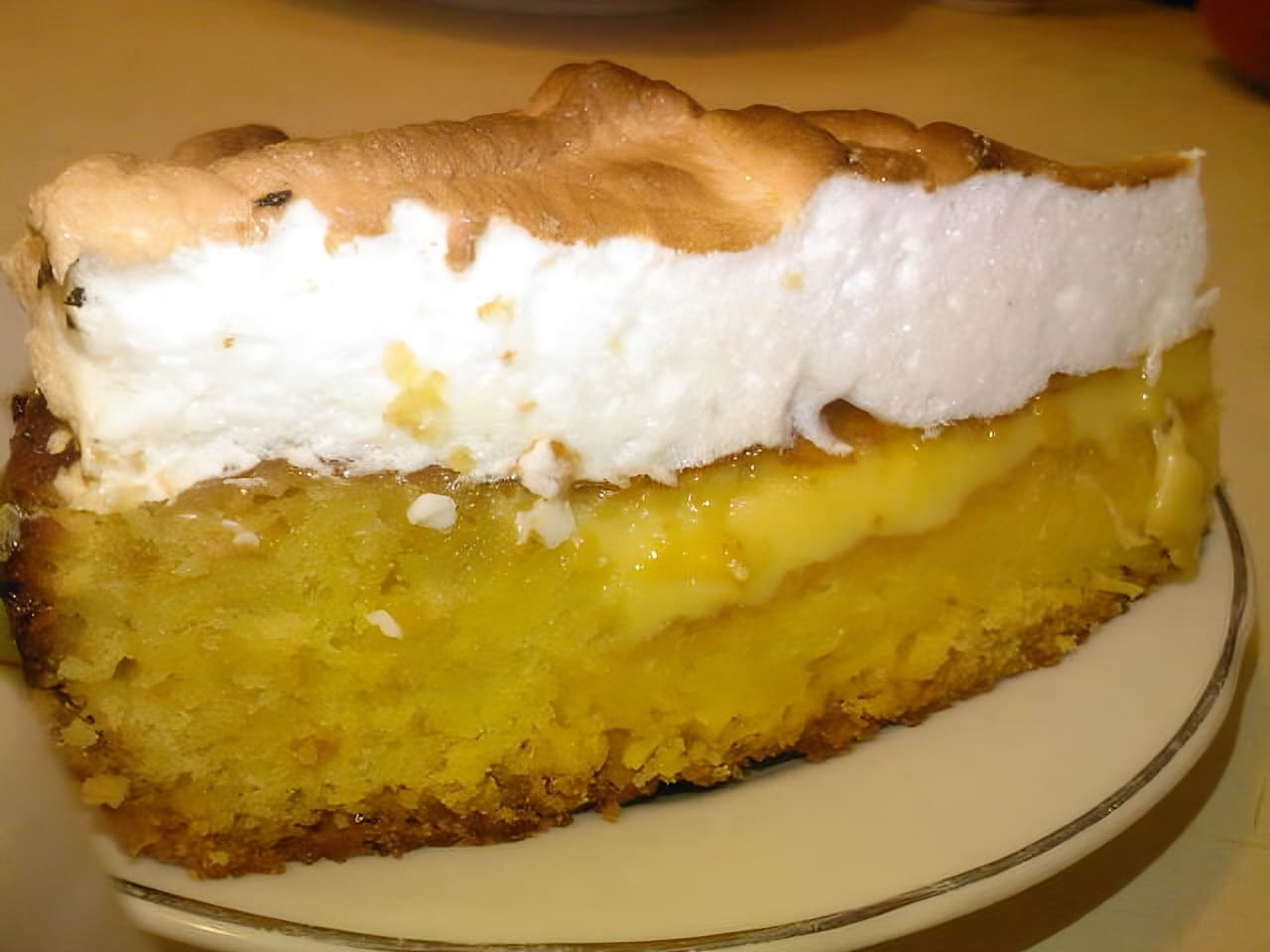 Ingredients:
For the dough:
300 g flour
120 g sugar
120 g margarine
2 eggs
1/2 packet of baking powder
Zest of 1/2 orange
A pinch of salt
For the cream:
Zest of 1/2 orange
Juice of 1 orange
100 g butter
140 g sugar
4 eggs
For the meringue:
3 egg whites
3 tbsp sugar
Step-by-Step Recipe:
Mix flour, sugar, baking powder, and salt. Then add eggs, margarine, and orange zest. Knead the dough and refrigerate it for 1 hour.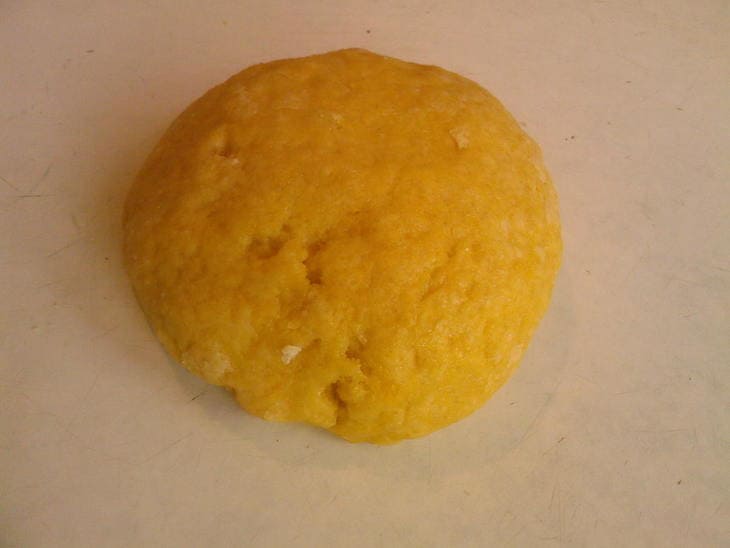 Prepare the orange cream by beating eggs, sugar, and softened butter. Add orange juice and zest, and beat well.
Line a baking form with parchment paper and grease it with butter. Press the dough into the form, evenly spreading it and creating edges.
Place beans on top of the dough (to prevent the bottom from deforming during baking). Alternatively, you can poke the dough with a fork in several places.
Bake for 10 minutes at 200°C (390°F).
Pour the orange cream onto the dough and bake for another 20 minutes.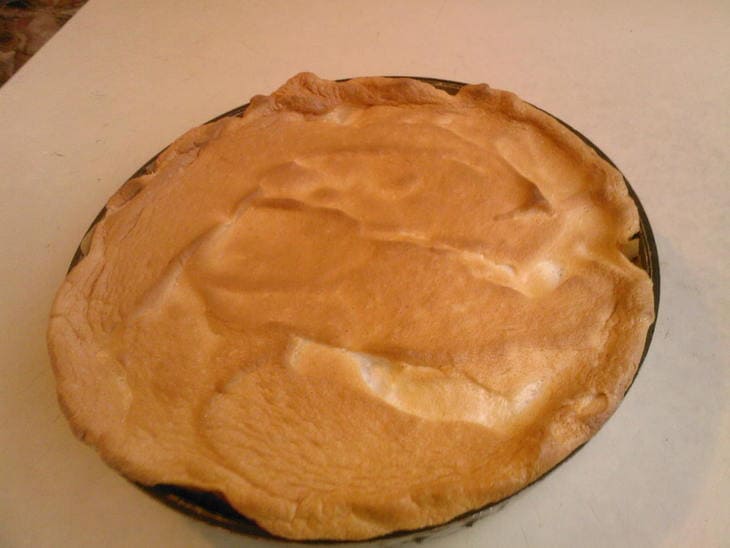 Beat the egg whites for the meringue. Spread the meringue over the cream and bake for another 10-15 minutes.
Keep an eye on the color of the meringue to prevent it from burning. Oven temperature should be 200°C (390°F).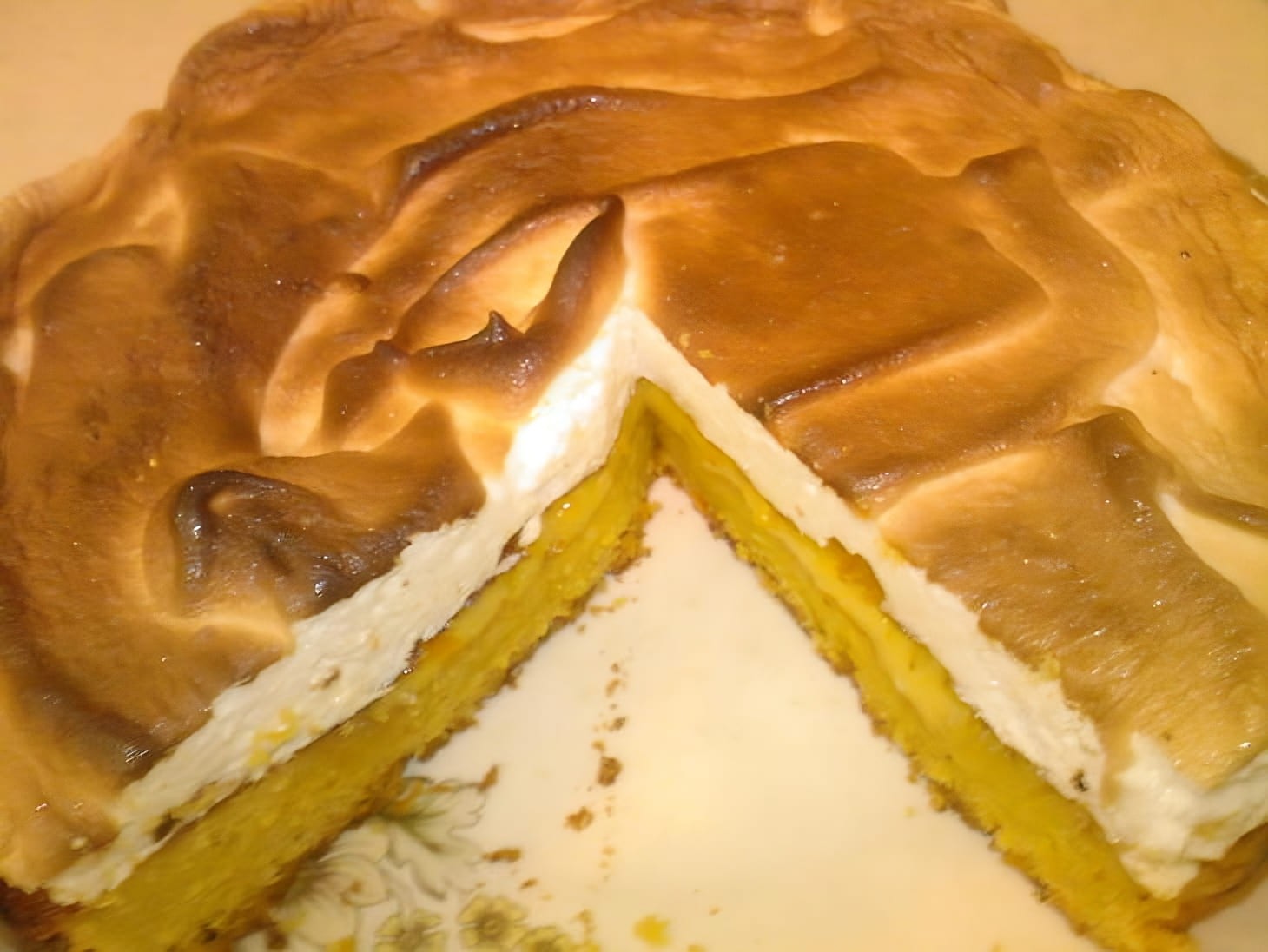 Let the pie cool for approximately 30-40 minutes.
Enjoy your delicious Italian pie with meringue and orange cream! Bon appétit!