If you're a fan of beans, this salad is tailor-made for you! It's one of the simplest yet most delicious and nutritious salads you can make. Give it a try, and you might just find yourself falling in love with beans, even if you weren't a fan before.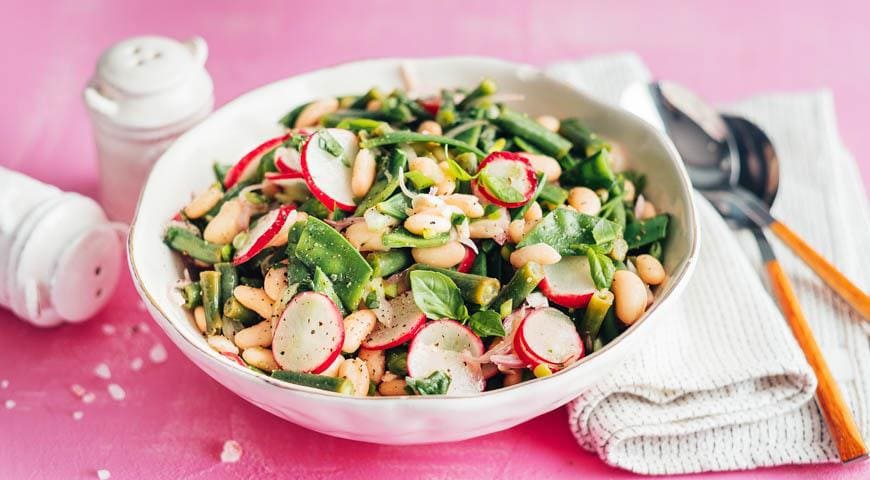 Ingredients:
For the Salad:
1 can (400 grams) of canned red beans
1 can (400 grams) of canned white beans
1 sweet bell pepper
6-8 radishes
5-6 green onions (but adjust to your onion-loving preference)
For the Dressing:
1 teaspoon of ground cumin
1 tablespoon of ketchup
2 tablespoons of olive oil
1 tablespoon of freshly squeezed lemon juice
1 clove of garlic (or 1/2 teaspoon of dry garlic)
A few drops of hot sauce (such as Tabasco)
Salt to taste
Freshly ground black pepper to taste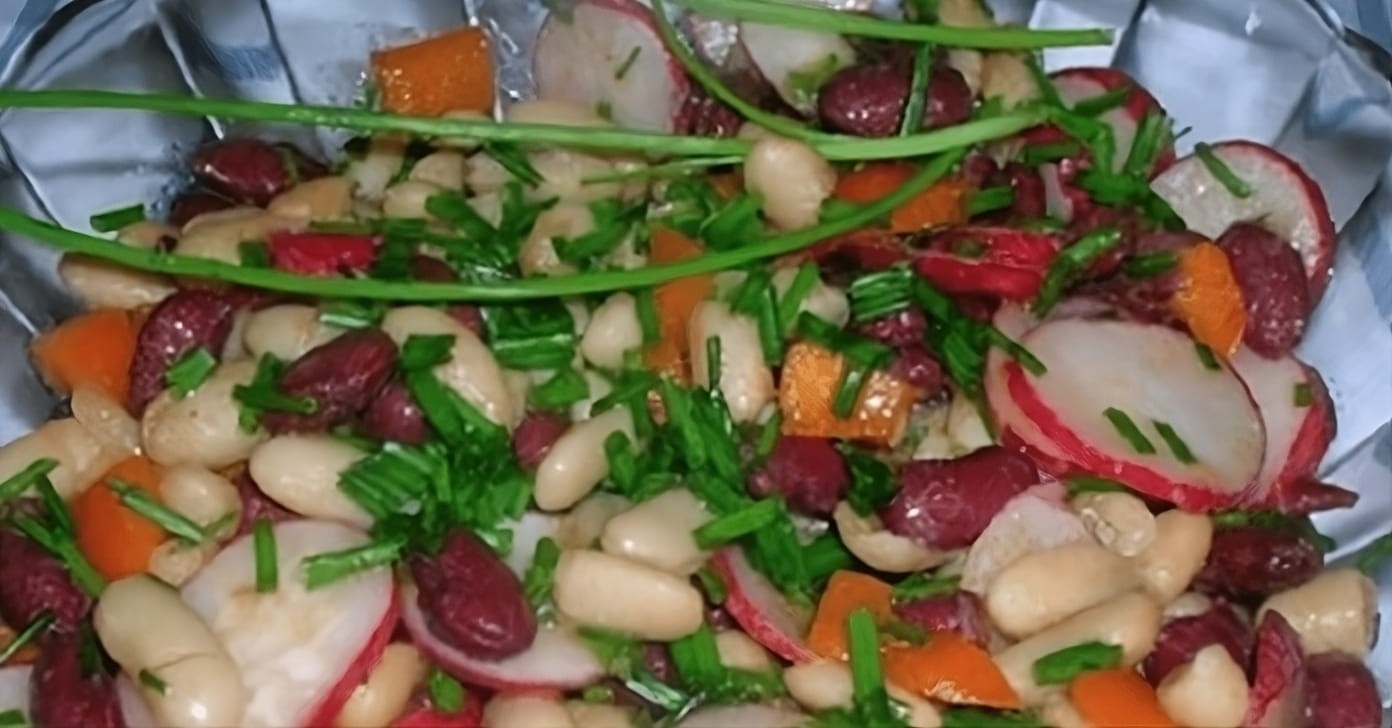 Instructions:
Canned beans are a great convenience; they're a lifesaver when you're short on time. This salad is so simple that you might not even notice it at first. However, once you try it, the taste is unforgettable.
Rinse the canned beans thoroughly with boiling water. Drain them well and place them in a bowl.
Cut the seeds and membranes out of the sweet bell pepper, then dice it into small cubes.
Wash the radishes, trim off the tops and tails, and slice them into rounds.
Finely chop the green onions.
Combine all the vegetables in the bowl with the beans.
For the dressing, mix ground cumin, ketchup, olive oil, lemon juice, garlic, hot sauce, salt, and pepper in a separate bowl. Stir well.
Pour the dressing over the salad and toss to coat everything evenly.
It's recommended to refrigerate the salad for an hour to let the flavors meld, but I've found that 20 minutes of resting time works well too if you're in a hurry.
Give it a taste. If you love beans, this salad is made for you. If you're not a fan, after just one bite, you might find yourself converted into a bean enthusiast.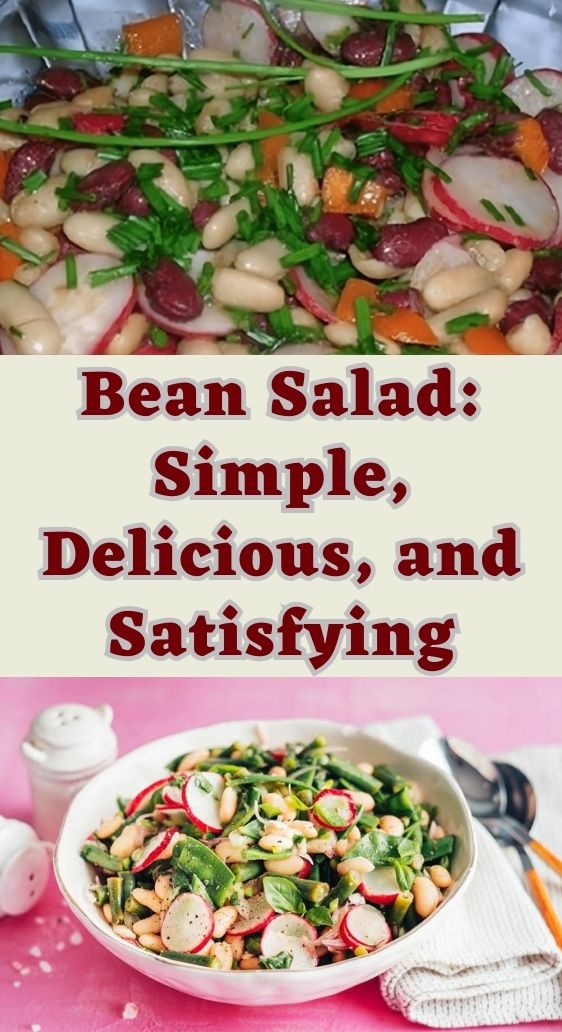 Enjoy your bean-tastic creation!