Looking for a healthier version of pancakes? These homemade banana pancakes are an excellent choice! They are made without eggs, sugar, or milk, and with rice flour, which makes them even suitable for gluten-free diets.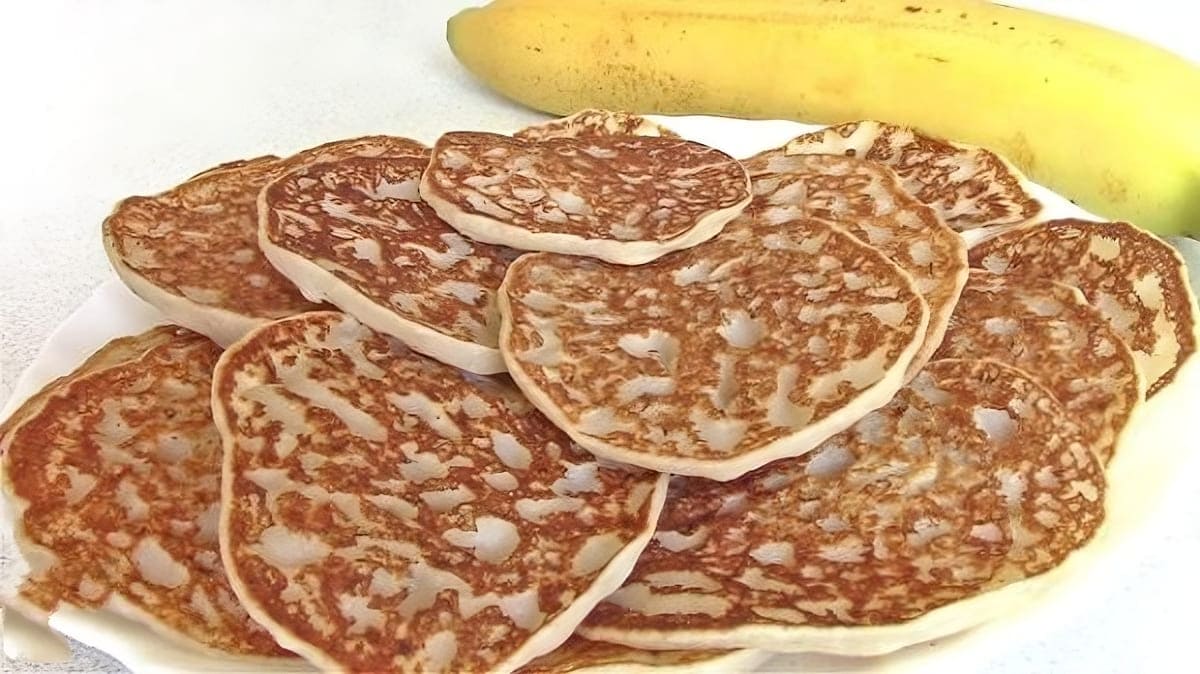 The pancakes are fluffy, flavorful, and have a delightful aroma of bananas. They have a beautiful shape with tiny holes that resemble grains of rice. These pancakes are perfect for a wholesome breakfast, a quick snack, or a light dessert.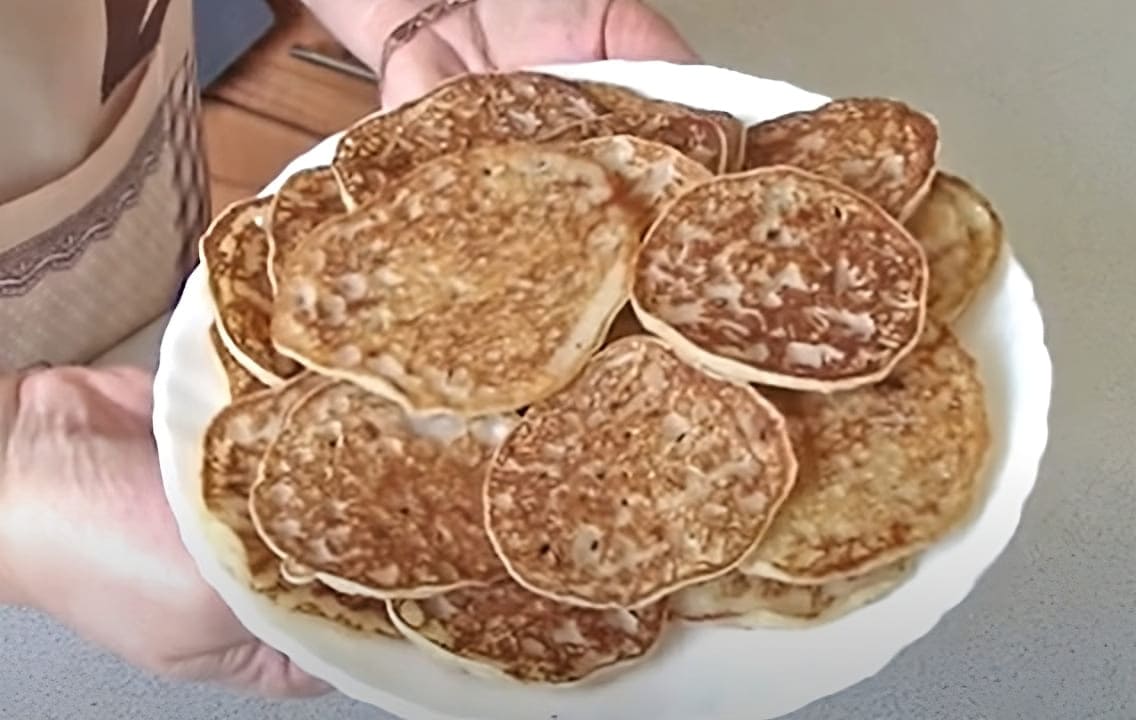 INGREDIENTS
Rice flour – 150 g (approximately 1 cup)
Potato starch – 30 g (1/5 cup or 2 tbsp heaping)
Salt – 1/3 tsp
Baking powder – 5 g or 1 tsp heaping
Ripe bananas – 250 g (approximately 1.5 large bananas)
Refined sunflower oil – 2 tbsp in the batter
Water – 250 ml (1 cup) or adjust to the desired consistency
INSTRUCTIONS
In a mixing bowl, combine rice flour, potato starch, salt, and baking powder (if using).
Mix the dry ingredients until well combined.
Add mashed bananas and oil to the bowl and mix everything together.
Gradually add water to the mixture, stirring until you achieve a thick and pourable batter.
Heat a non-stick pan over medium heat and brush it lightly with oil.
Using a spoon, pour the batter onto the pan to form small pancakes.
Cook each pancake for 1-2 minutes until bubbles form on the surface, then flip and cook for another minute until golden brown.
Repeat until all the batter is used.
Serve hot with your favorite toppings, such as honey, maple syrup, fresh fruit, or yogurt.
These delicious pancakes are easy to make, healthy, and perfect for those who have dietary restrictions. They are also a great way to use up ripe bananas that are about to go bad. Try them out for yourself and enjoy a guilt-free treat!