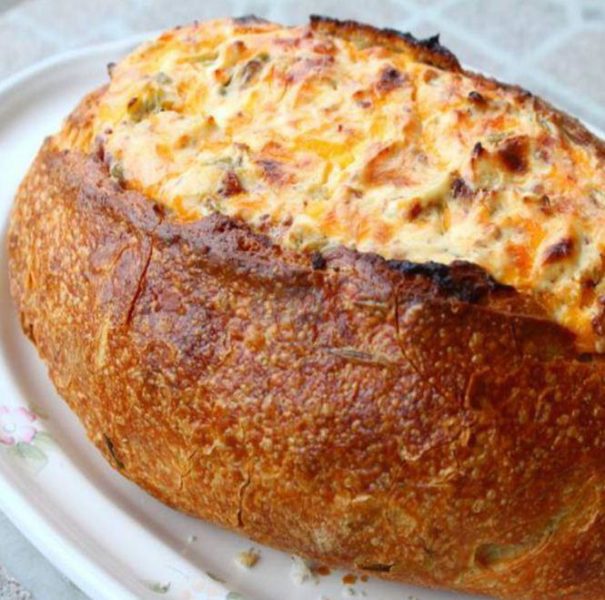 Ingredients:
16 oz reduced fat sour cream
8 oz light onion & chive cream cheese
2 c fat free cheddar cheese,shredded
1 c xtra lean ham (5%) diced
1 tbsp garlic powder
1 tbsp dried onion flakes
loaf of round bread and cleaned out to use as a bowl.
Directions:
1. Dice up ham and mix all ingredients together.
2. Bake in bread bowl for 1 hour at 350 degrees. wrap it in tin foil when baking.
3. Serve with the insides of the bread bowl and reduced fat wheat thins.