I really liked the taste of the gravy with the chicken. I served it w/egg noodles and it was a delicious combo. This is great comfort food to me and easy to put together.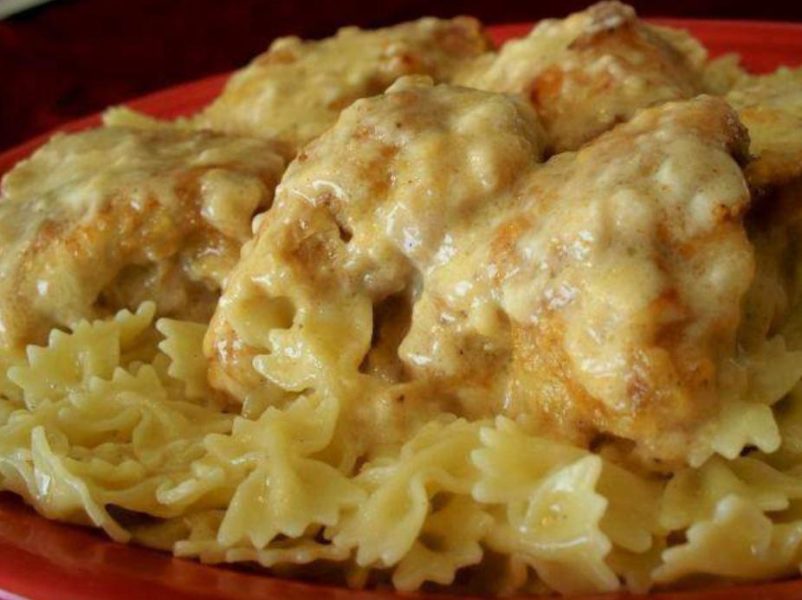 Ingredients
6 -8 chicken pieces, cleaned
1 cup flour
2 teaspoons garlic powder
1 tablespoon salt
1 teaspoon pepper
2 teaspoons paprika
1 1/2 cups heavy whipping cream
1 1/2 cups water
Instructions
Dredge the chicken pieces in the flour and spices and arrange skin side up in a baking dish.
Mix the cream and water and pour over the chicken.
Bake at 350* for 1 1/2 hours or until the skin is golden brown.