Buttered vegetables is another simple yet healthy dish and usually served as side dish. It is consists of different varieties of vegetables steamed then toss with butter, salt and pepper. Just as Mom always said, your vegetables are good for you; they are loaded with numerous nutrients. These foods can also be delicious and enjoyable, depending on what varieties you choose and how you cook them.
Adding butter to your veggies is a classic, quick and easy way to prepare them, and you can serve just about any vegetable as a buttered dish. With very little practice, you can become adept at adding delectable, colorful and creative vegetable side dishes to any breakfast, brunch, lunch or dinner.
Perhaps this is the simplest side dish you can ever make, just choose any vegetables you like, cook them then dress with melted butter.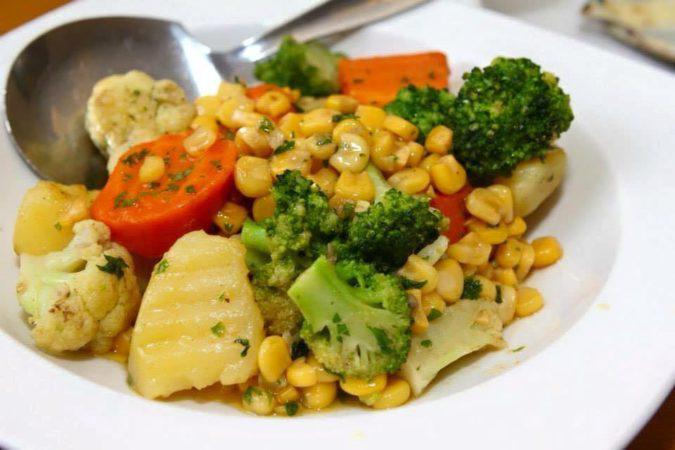 Ingredients
2 carrots, peeled and cut
2 cups broccoli florets
2 medium sized potatoes, peeled and cut
1 can creme corn kernel
½ cup mushrooms , halved
1 medium onion, chopped
1 teaspoon garlic, minced
1 tbsp butter
salt and pepper to taste
Instructions
Parboil the carrots and potatoes for 5 to 10 minutes or until almost tender. Remove from the heat, drain and keep aside.
Heat the butter in a pan and saute garlic and onion. Add carrots and potatoes then add mushrooms and cook for some time. Add broccoli florets and corn kernel and stir for 5 minutes on medium heat or till vegetables get a glaze.
Season with salt and pepper. Serve hot.