Chocolate Craving Cake
I wanted a chocolate cake. No, I needed one. But I didn't want to make a huge cake or get out special cake pans. I just wanted the most decadent, rich chocolate flavor without a whole lot of fuss. This cake fits the bill! Paired with a chocolate frosting that is nothing like I have ever imagined!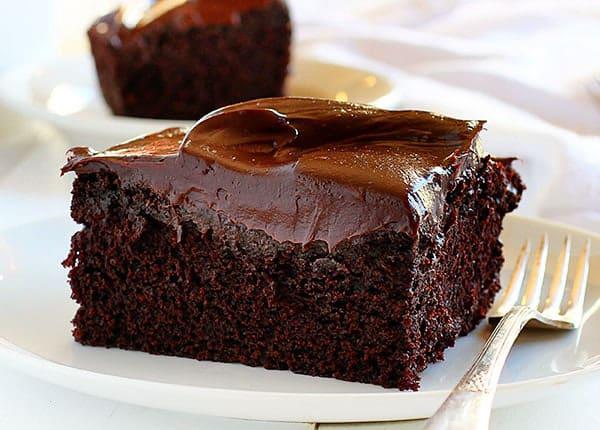 How to Make a Chocolate Cake
First, I recommend reading through the ingredients and making sure everything is out and ready. The eggs and milk should be room temperature so getting them out of the fridge ahead of time will solve that for you. (Same with the sour cream in the chocolate frosting recipe.)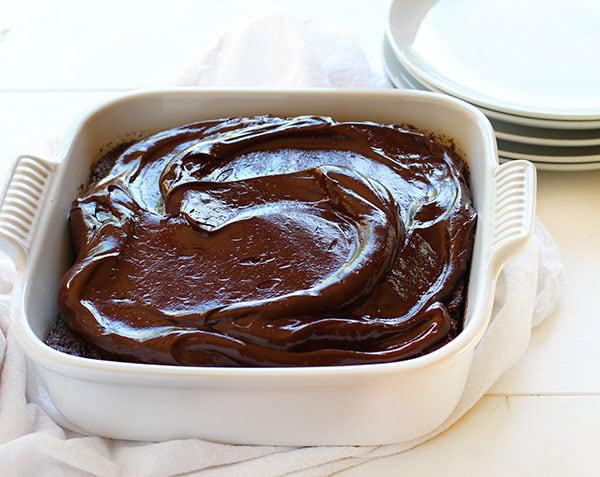 Make sure dry ingredients are sifted and measured properly. When measuring flour, get out your container or bag. Open it and use a fork to stir it, or sift it, loosening it up. Spoon the flour into a dry measure cup then use the back of a knife to level the cup off.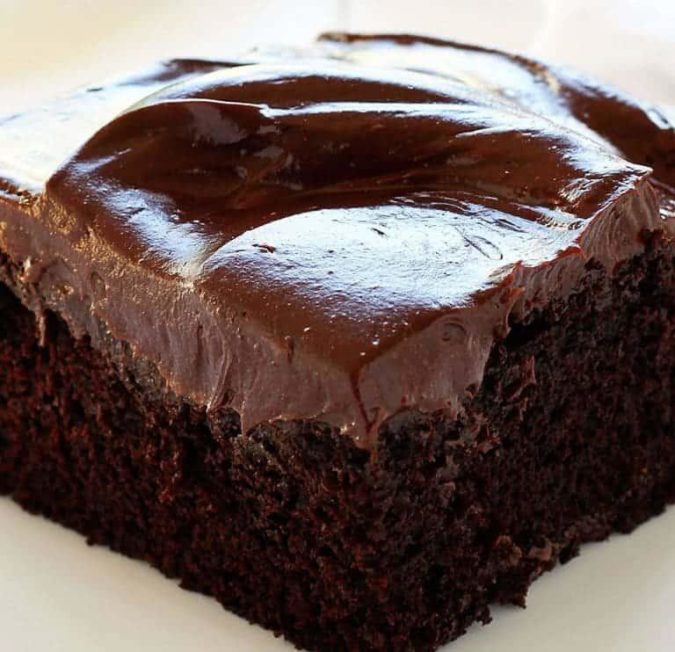 Use the proper tools. You can use a hand-held mixer (or even stir by hand) but make sure the ingredients are fully mixed and incorporated before moving on to the next step in the recipe.
Use the best quality ingredients if you are able! Dark cocoa's or high-quality cocoa, fresh eggs, and good quality vanilla make a difference! Feel free to upgrade to all organic ingredients.
Another reason that you want to use warm water when making a cake recipe is that it will help to even the baking process. You don't want to add cold cake batter to a hot oven.
Warm water will also help bring eggs within the recipe to room temperature if they have been refrigerated. As I mention often, eggs should be at room temperature before adding to the cake batter.
INGREDIENTS
CAKE
1 cup (125g) all-purpose flour
1 cup (200g) granulated sugar
½ cup (63g) unsweetened cocoa powder
¾ teaspoon baking powder
¾ teaspoon baking soda
½ teaspoon salt
1 large egg
½ cup (100g) whole milk
¼ cup (55g) vegetable oil
2 teaspoon vanilla extract
½ cup (118g) warm water, (can use coffee instead)
FROSTING
1 cup milk chocolate chips
½ cup sour cream
½ teaspoon vanilla extract
INSTRUCTIONS
CAKE
Preheat oven to 350°F. Line an 8×8-inch glass or ceramic baking dish with parchment paper and spray sides and bottom. If using a metal baking pan, heat oven to 325°F.
Mix flour, sugar, cocoa powder, baking powder, baking soda, and salt in the bowl of stand mixer.
Add in egg, milk, oil, and vanilla and mix on low until incorporated. When mixed in increase speed to medium and mix for 2 minutes.
Add in warm water and gently stir- batter will be very thin.
Pour batter into prepared dish. Bake for 35-40 minutes, or until an inserted toothpick is removed.
Cool for 10 minutes in the pan, then continue cooling on a rack until room temperature.
FROSTING
In a medium microwave-safe bowl, heat the chocolate chips in the microwave at 50% power in 30-second increments, stirring after each heating, until they are fully melted.
Add the sour cream and vanilla and stir by hand until frosting is well combined and fluffier.
Spread over cooled cake.