Extraordinarily delicious and not difficult to make. Crispy on the outside and creamy on the inside, a real chocolate delight. And the combination of chocolate + pears + wine will pleasantly surprise. The peculiarity of the cake will rise a lot when baked, then settle – this is normal. I hope you enjoy it.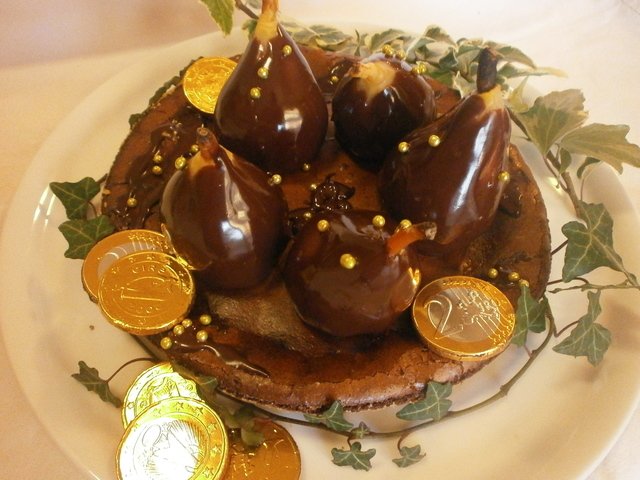 INGREDIENTS
cake ingredients:
250g of dark chocolate
125 gr. butter
4 eggs (separate egg yolks from the whites)
200 gr. powdered sugar
flour and butter to grease the cake tin.
Baking tin 22 cm. in diameter.
For the cake decoration:
5 small pears
200 gr. dark chocolate
500 ml water
50 ml of sweet or semisweet white wine
100 gr. sugar
chocolate coins, sugar beads
Instructions
Dissolve chocolate in water bath for 10 minutes. Add butter and stir until dissolved and smooth.
Add one egg yolk and sugar at a time, stirring.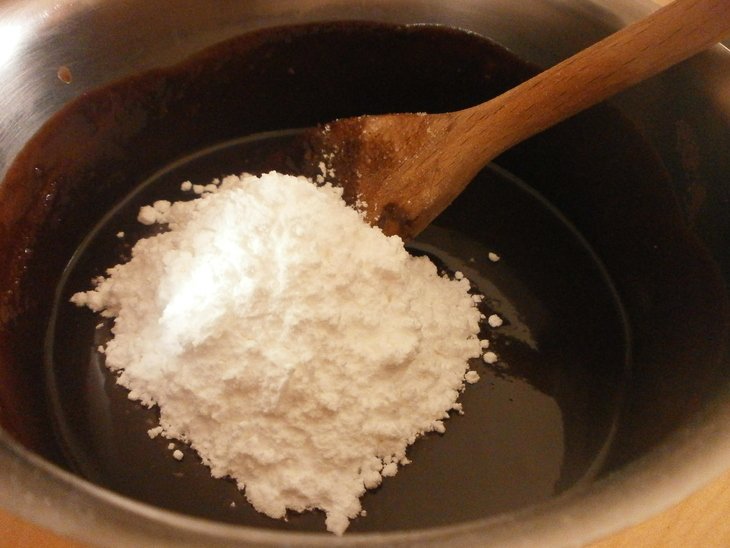 Beat the whites into a stiff foam and add to the chocolate mixture.
Stir with a wooden spoon.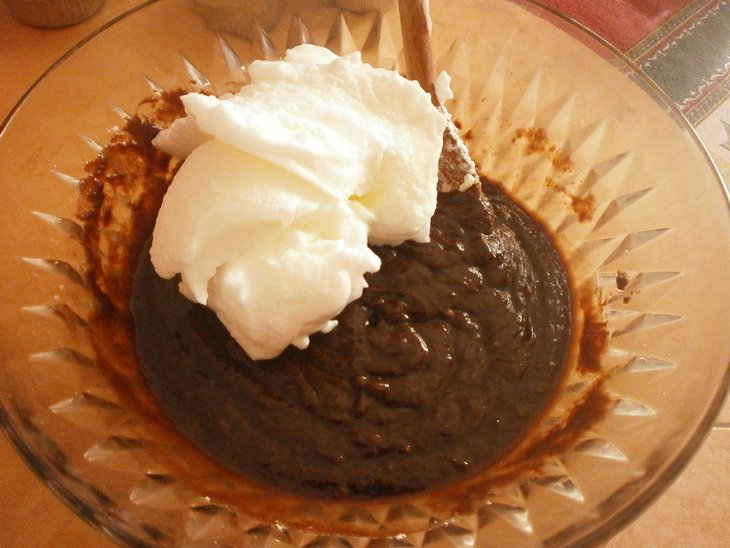 Grease the mold with butter and sprinkle with flour.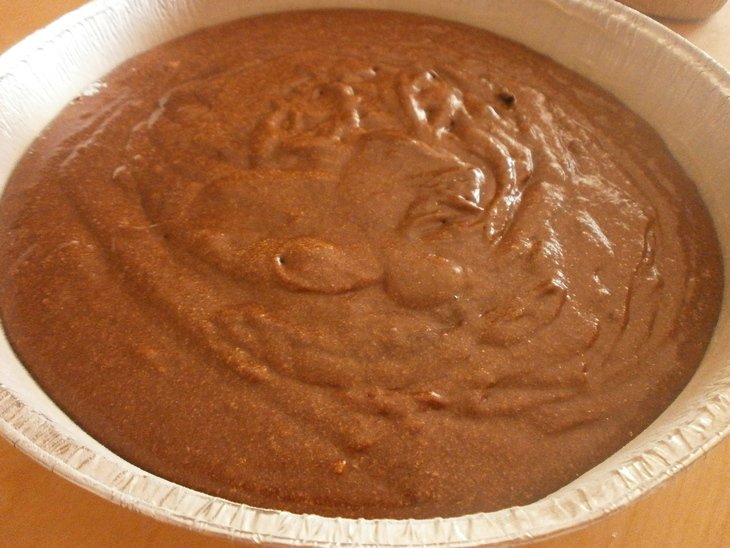 Fill the form with the mass. Bake for 30 minutes at 180 degrees C.
When ready, put the cake on a plate.
Wash pears, peel them.
Take out the center with seeds with a spoon or a special tool.
Mix water, wine and sugar and bring to boil.
Dip the pears in the syrup and simmer for 10 minutes.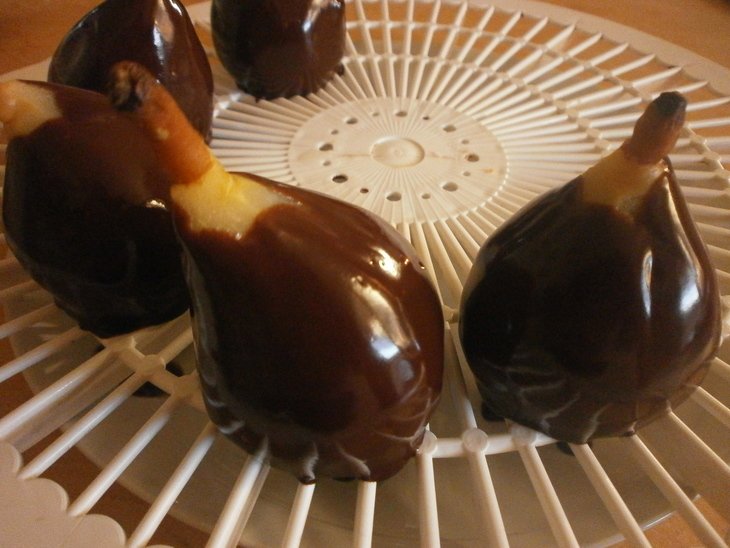 The pears should be a little firm.Put them out to cool on a rack.
Dissolve the chocolate in a water bath and pour over the cooled pears.
You can sprinkle with sugar beads.
Leave until the chocolate has cooled completely.
Transfer the pears to the cake.
Decorate with coins or whatever your imagination dictates!