This cake is incredibly easy to make and incredibly delicious. Temptingly soft and unbelievably delicate in taste, it amazes the world with its simplicity. All you need is 3 ingredients.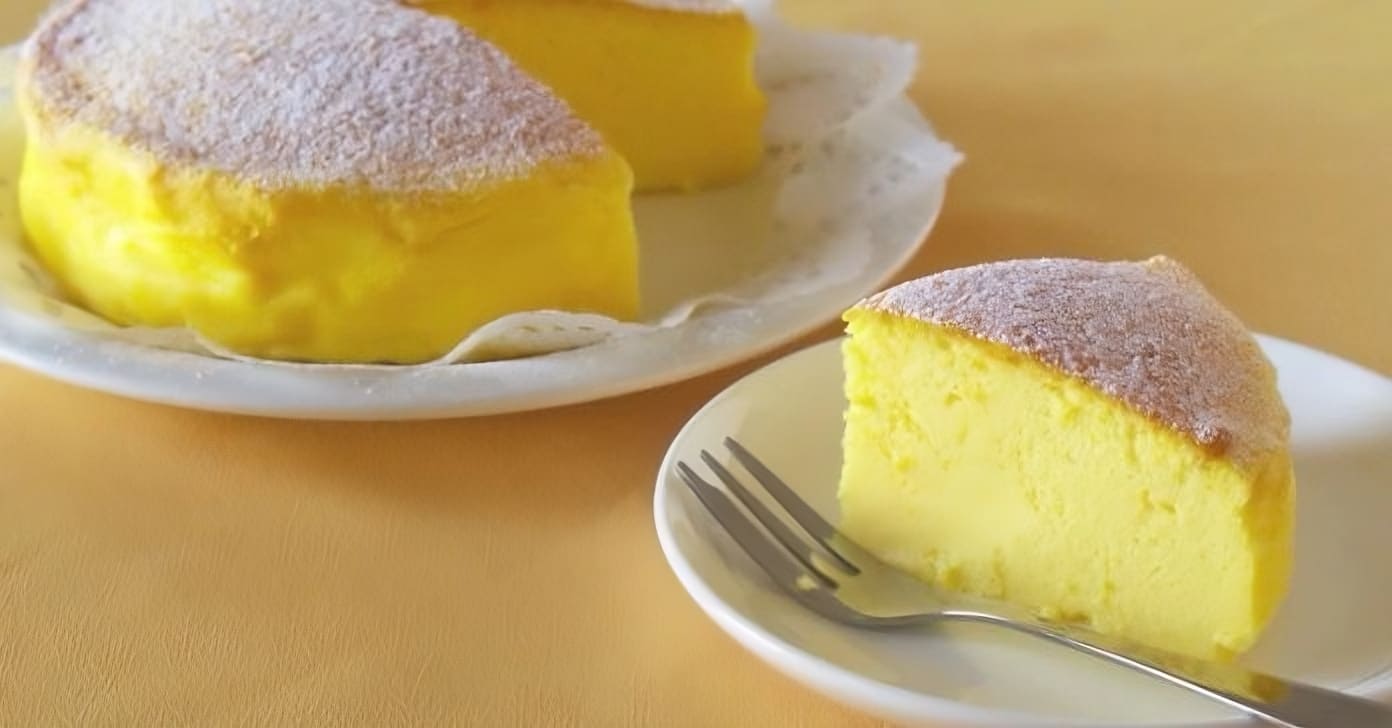 Ingredients:
3 large eggs
4.2 ounces (120g) white chocolate (can be replaced with milk chocolate)
4.2 ounces (120g) cream cheese (mascarpone)
Instructions:
Break the chocolate into small pieces and place them in a bowl.
Melt the chocolate in a double boiler.
Separate the eggs and beat the egg whites with a mixer until stiff peaks form (the beaten egg whites should not pour out of the bowl when tilted).
Mix the melted chocolate with the cream cheese and thoroughly combine at room temperature.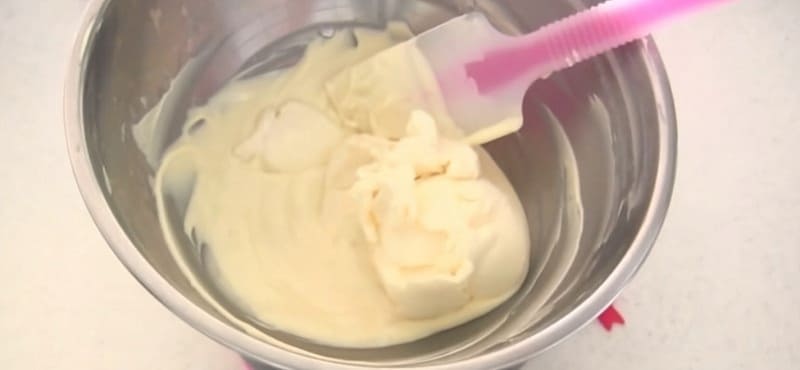 Add the egg yolks to the chocolate and cream cheese mixture, and mix well.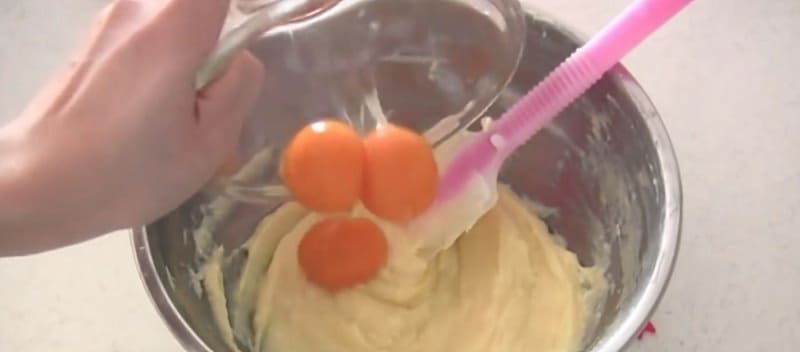 It's better to add the beaten egg whites in portions. This will make your cake even softer and airier.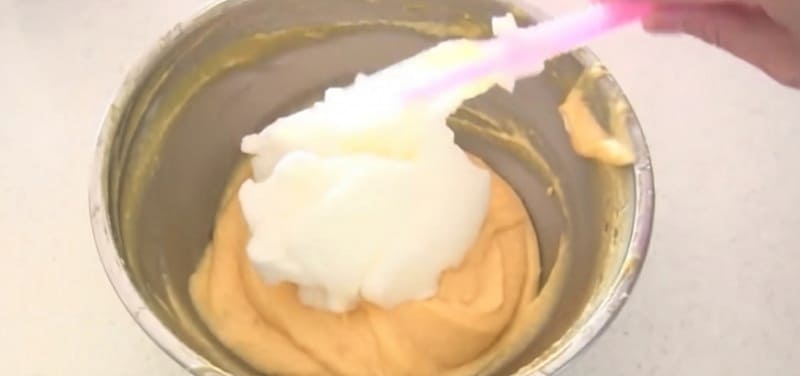 Create a baking mold from parchment paper (with a diameter of 8 inches and a height of 6 inches).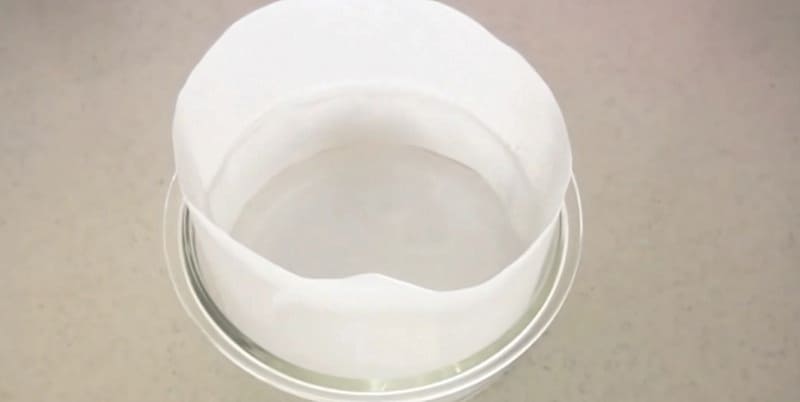 Pour the batter into the mold.
Place the mold on a baking sheet and pour approximately 1 cup of boiling water.
Bake the cake in a preheated oven at 338°F for 15 minutes. Then reduce the temperature to 320°F and bake for another 15 minutes. Turn off the oven and let the cake cool inside for an additional 15 minutes.
Cool the cake and dust the top with powdered sugar.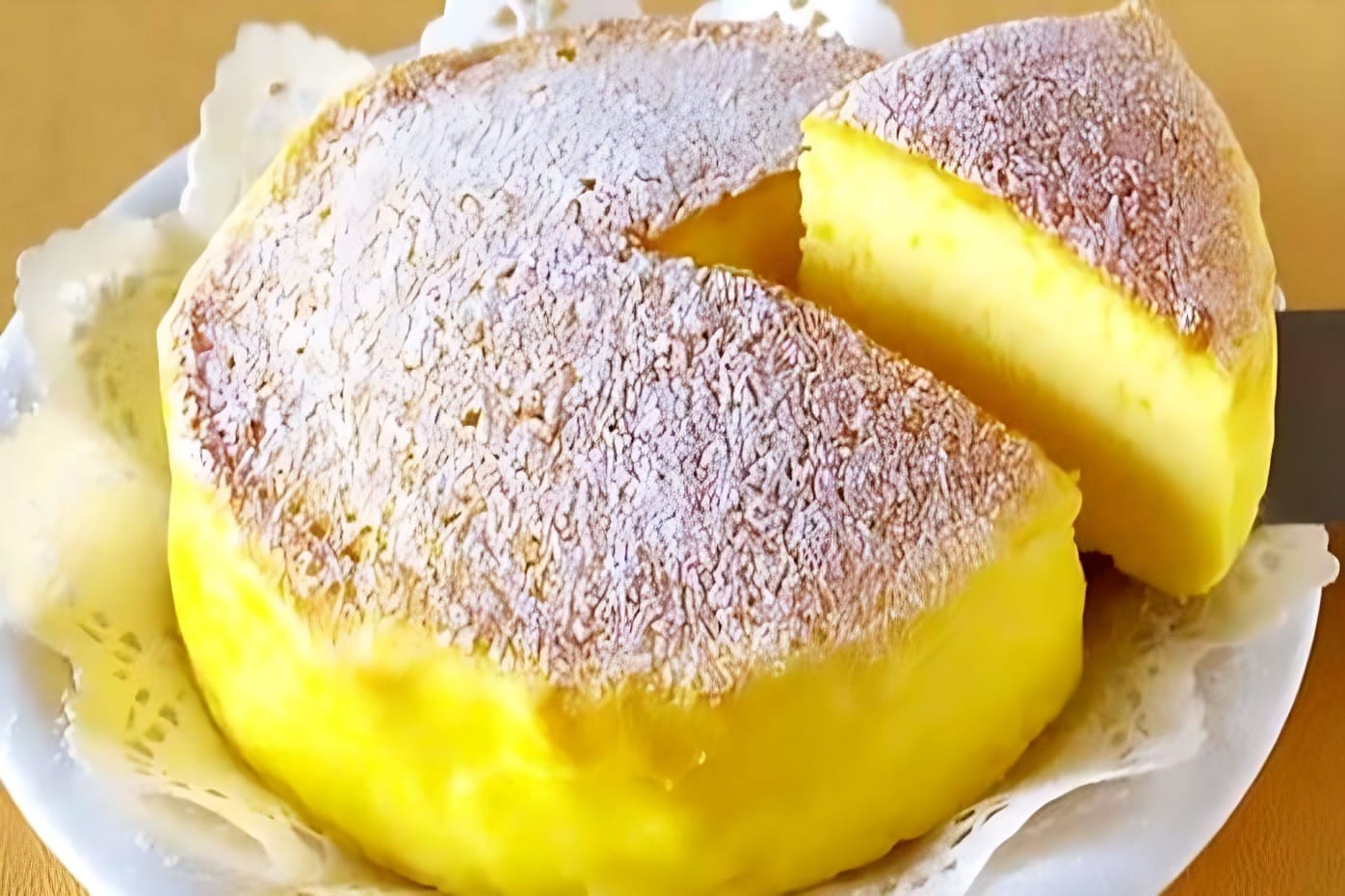 Discover the magic of a 3-ingredient Japanese cake that will leave you speechless. This recipe takes simplicity to new heights, offering a heavenly treat that combines the delicate flavors of white chocolate and cream cheese. With just a few steps, you'll achieve an airy and moist cake that will melt in your mouth. Embrace the art of minimalism in baking as you create this delightful masterpiece, impressing your taste buds and guests alike. Get ready to experience the wonders of a cake that defies expectations and delights with its simplicity.