This pizza pie is very simple and turns out extremely delicious!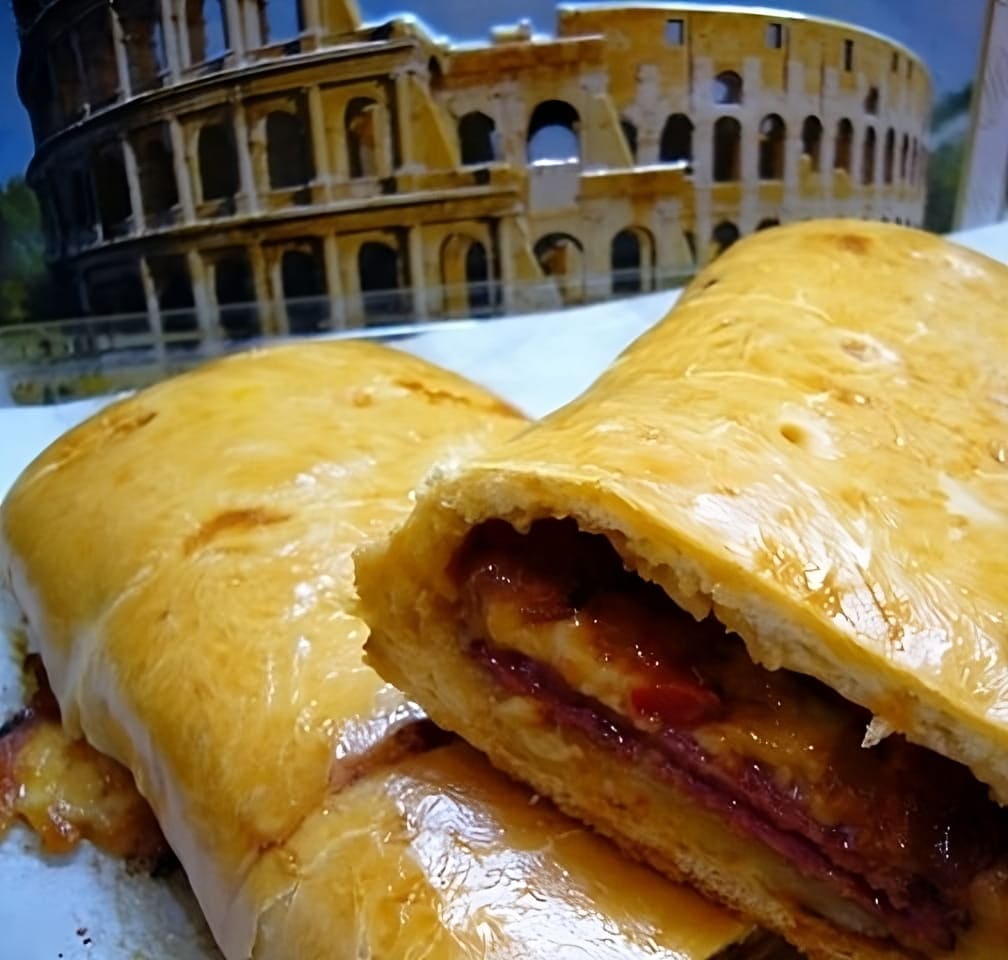 INGREDIENTS
dough:
flour – 270 gr.
pressed yeast – 1 tsp.
water – 170 ml.
olive oil – 4 tbsp.
sugar – 1 tsp.
salt – 1 pinch
sauce:
onions – 1 onion (small)
chili pepper – 1 pc
pureed tomatoes – 3 tbsp.
olive oil – 1 tbsp.
salt
sugar
dry herbs for pizza and focaccia
toppings:
mozzarella cheese for pizza – 150 g
smoked sausage – 100 g
for pizza greasing – 1 egg
Instructions
Let's start with the dough.
The water must be warm!
Dissolve sugar in 50 ml of water, crumble the yeast, cover the bowl with cling film and leave in a warm place for 10 minutes.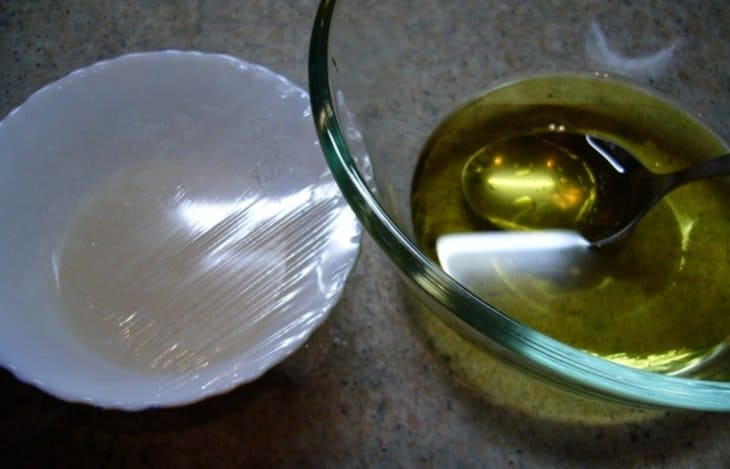 In another bowl mix 120 ml of water, vegetable oil, salt. Sift the flour and add the yeast mixture.
Mix well, again cover the bowl with cling film and leave in a warm place for an hour to rise.
During this time, prepare the sauce.
Dice the onion, free the chili peppers from the seeds, cut into half rings.
Heat olive oil in a pan, fry onion and chili, add pureed tomatoes, dry herbs, let "make friends" just a minute. Pour the sauce into a bowl and leave to cool.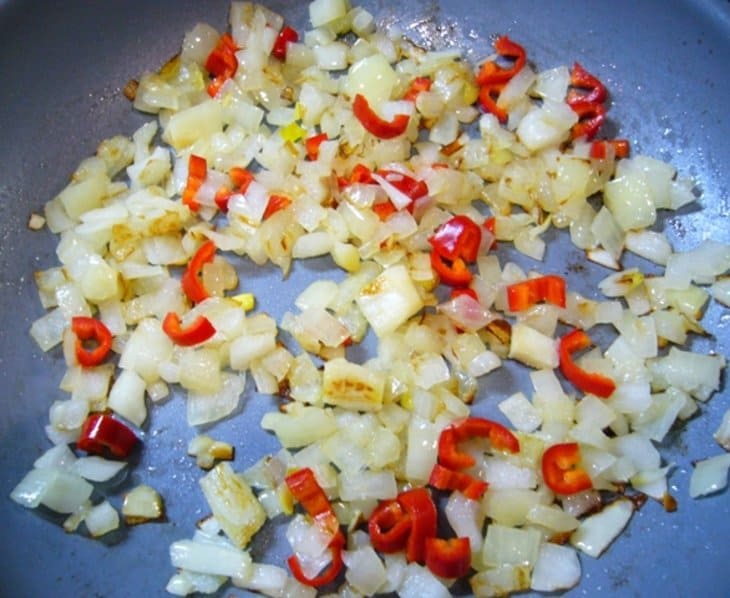 Taste for salt and sugar, adjust to taste.
Cut the mozzarella into slices and the sausage into thin slices (I bought it already sliced).
When the dough has risen, place it on a lightly floured table, crumple and roll out into a rectangle.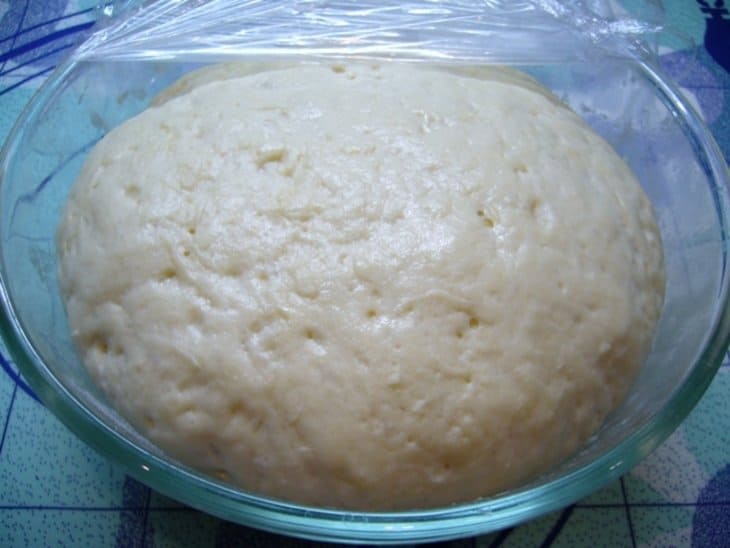 Preheat the oven to 200 degrees Celsius.
Spread the sauce over it, a little away from the edges of the dough.
Make a "track" of cheese in the center and sausage on top.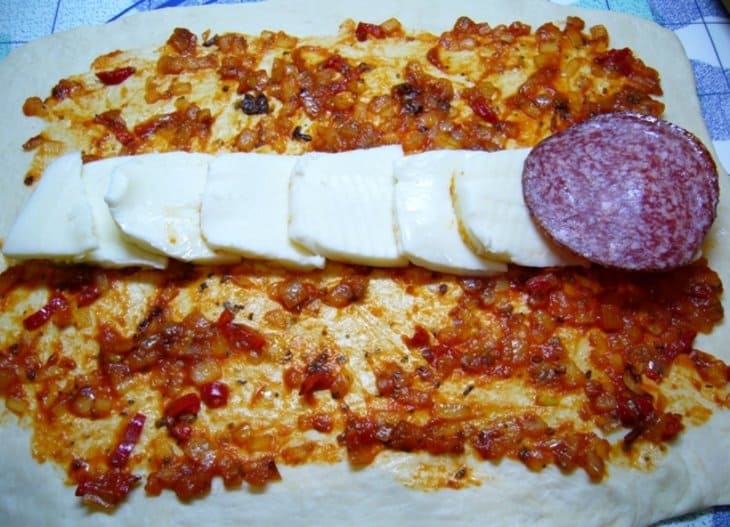 Now hide the cheese and sausage first under one edge of the dough, and then under the opposite edge.
Pinch the edges together.
Line the baking tray with baking paper and place the pizza on the tray so that the cheese layer is on top.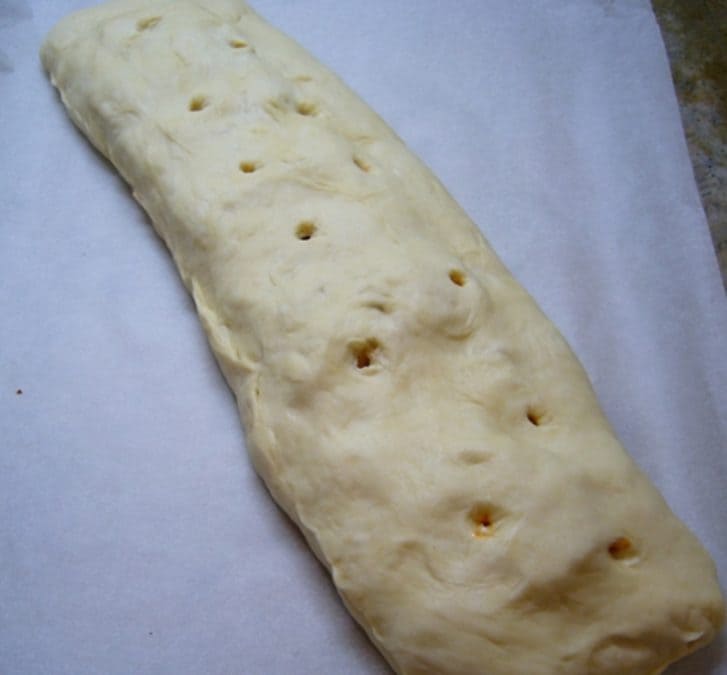 Make several "craters"-holes on the top side of the pizza.
Lightly beat the egg with a fork and brush the pizza with the egg.
Bake the pizza for 45 minutes.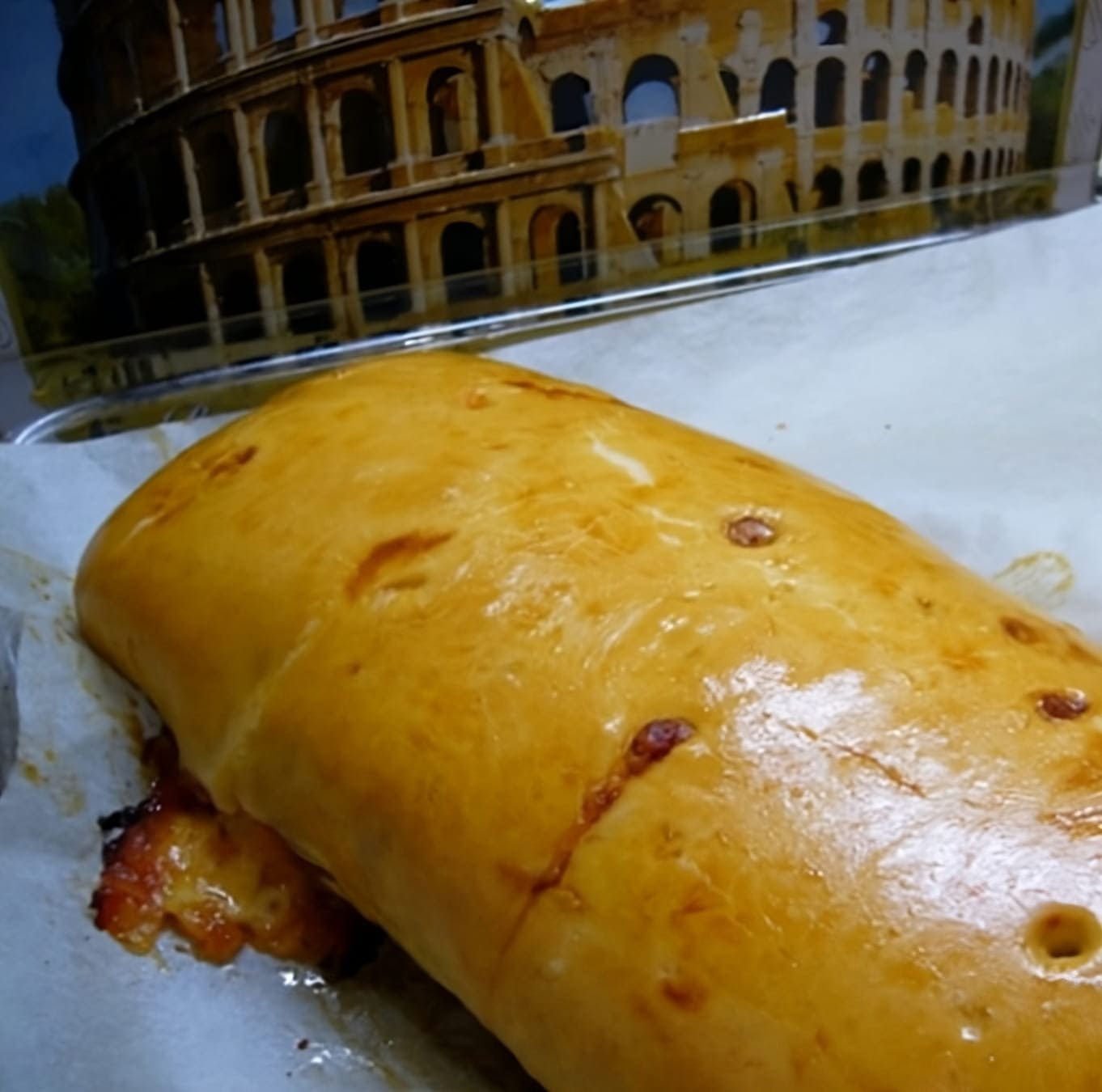 And the volcano is really erupting!