Are you craving a delicious homemade tomato sauce for your pasta or spaghetti? Look no further! This Italian tomato sauce recipe is incredibly simple and easy to make, yet bursting with flavor. With just a few basic ingredients, including canned and fresh tomatoes, aromatic herbs, and a touch of garlic and onion, you can create a mouthwatering sauce that will elevate your pasta dishes to a whole new level.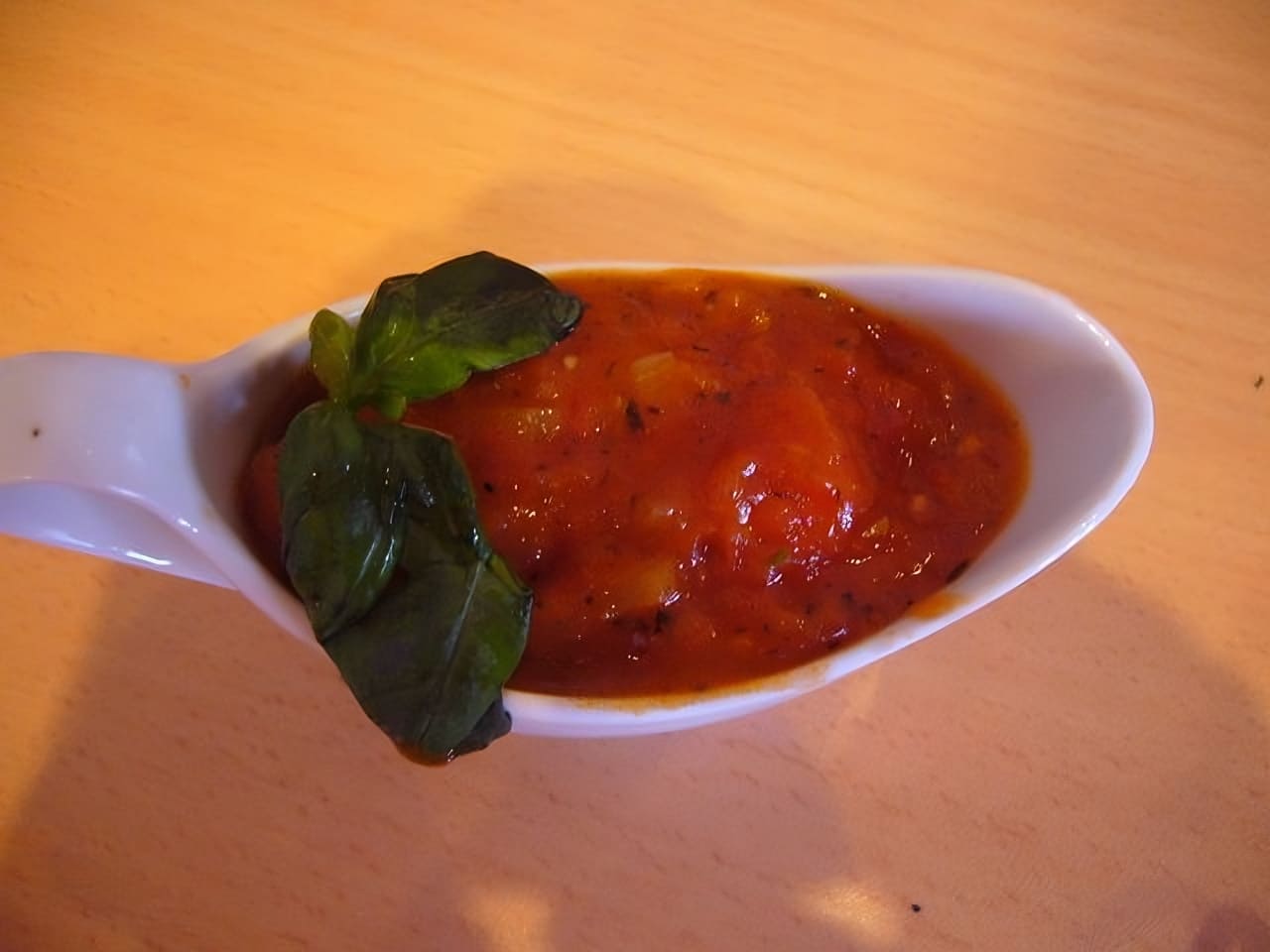 Perfect for busy weeknight dinners or weekend gatherings with friends and family, this homemade tomato sauce will become your go-to recipe for all your pasta cravings. So grab your apron and get ready to impress your taste buds with this authentic Italian tomato sauce!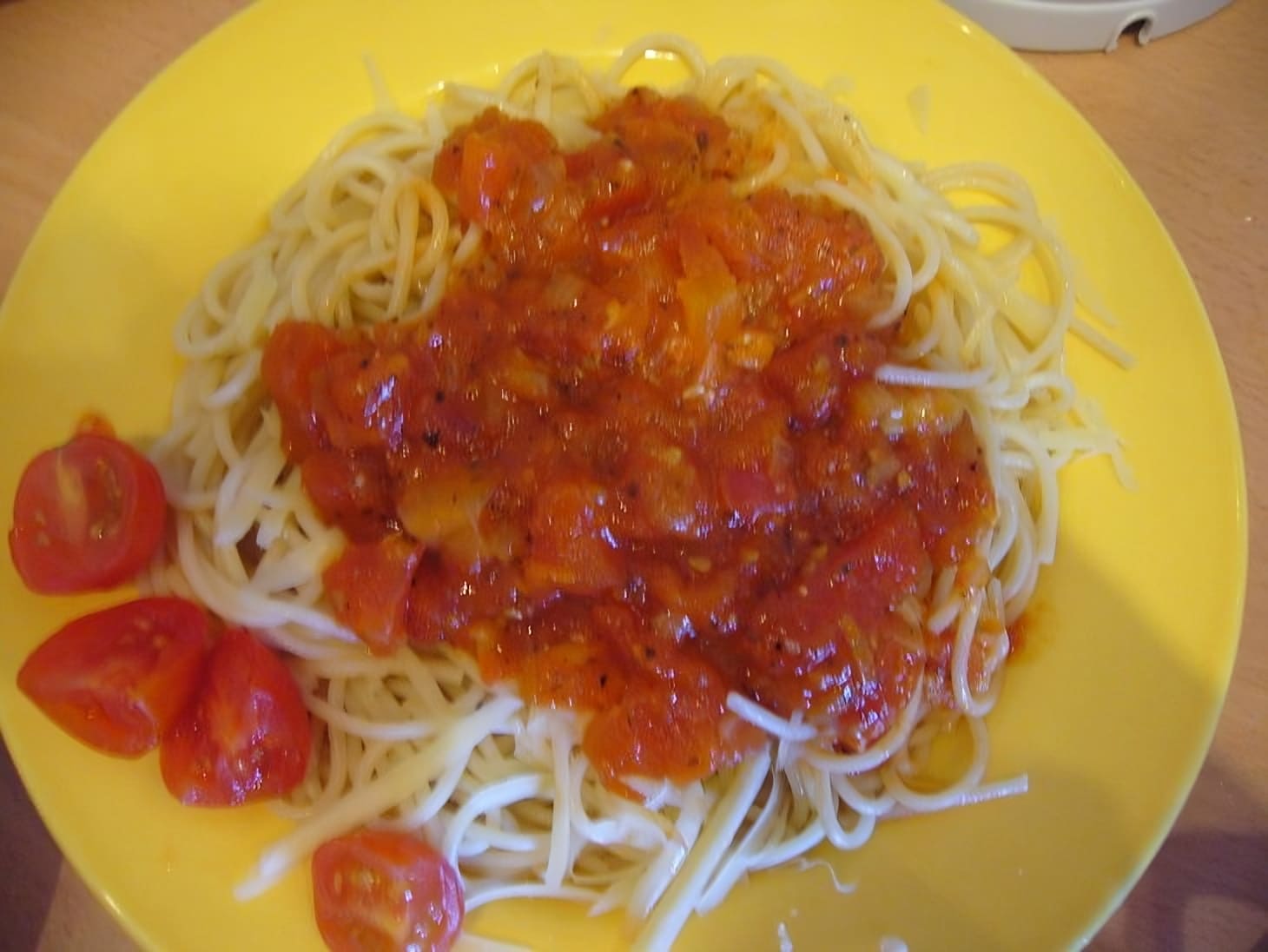 INGREDIENTS
2 tbsp olive oil
1 large onion
3 cloves of garlic (crushed)
800 g canned tomatoes
4 fresh tomatoes
2 tbsp tomato paste
4 tbsp dried Italian herbs
STEP-BY-STEP RECIPE
In a large pot, heat the olive oil and add finely chopped onion and crushed garlic. Sauté for 7-8 minutes.
Peel and chop the canned tomatoes (I used canned cherry tomatoes) and add them to the pot along with tomato paste and dried Italian herbs. Simmer over medium heat until the sauce reduces by 1/3 (about 20 minutes).
Add fresh tomatoes and simmer for another 5 minutes.
The sauce is ready!