This salad can be served as a delicious appetizer or even as a main course. It has a terrific creamy consistency,delicate flavor and subtle butteriness. We loved it!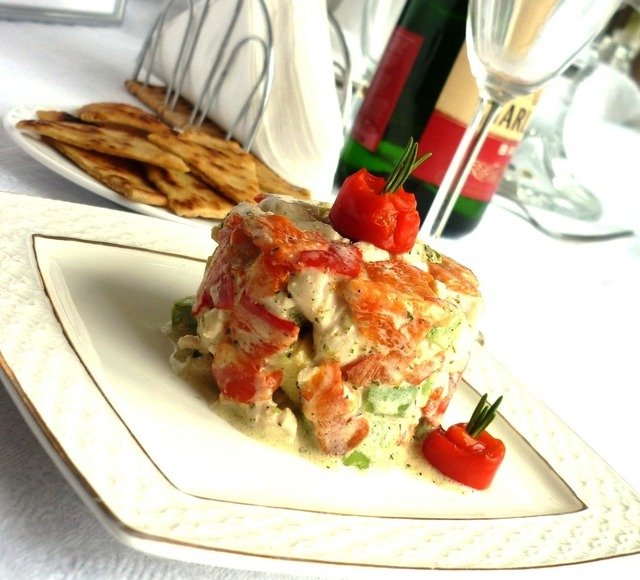 INGREDIENTS
1 avocado
2 red bell peppers
400 gr chicken breast fillet
Handful of lettuce (may not be added)
lemon juice
olive oil
ground pepper
2 tbsp. of your favorite mayonnaise
Flatbread or thin pita bread
Fresh thyme (substituted with half a tsp. of pesto sauce)
Instructions
Dice chicken and marinate in lemon juice and olive oil.
Put the bell peppers in a bag, cool them, peel and dice them and stir together gently with a little olive oil.
Fry the filet quickly – don't overcook it!
Peel and dice the avocado and drizzle with lemon juice.
Put the avocado, chicken, peppers, pesto, lettuce, mayonnaise, ground pepper, mix gently and add salt and lemon juice (if necessary) to taste.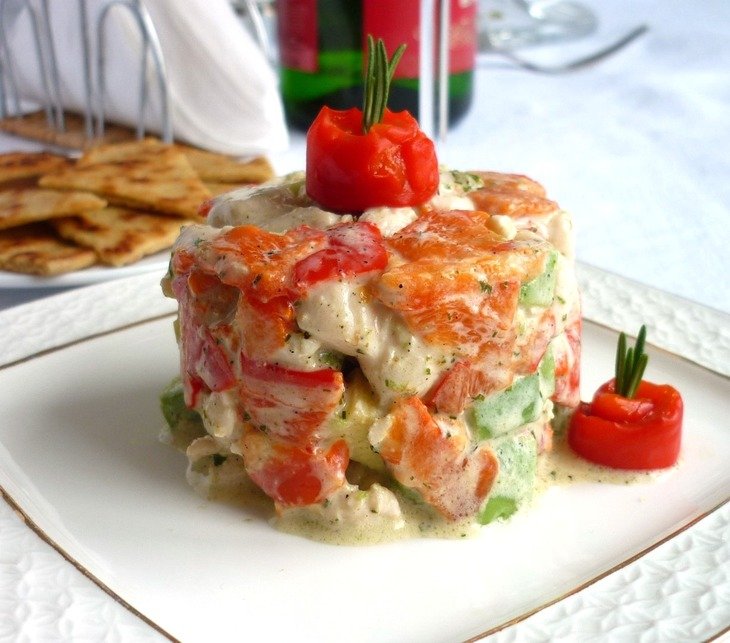 Serve with unleavened tortillas, which should be cut and heated.