Just 5-10 minutes of preparation and 40-50 minutes in the oven, and an incredible dish is ready!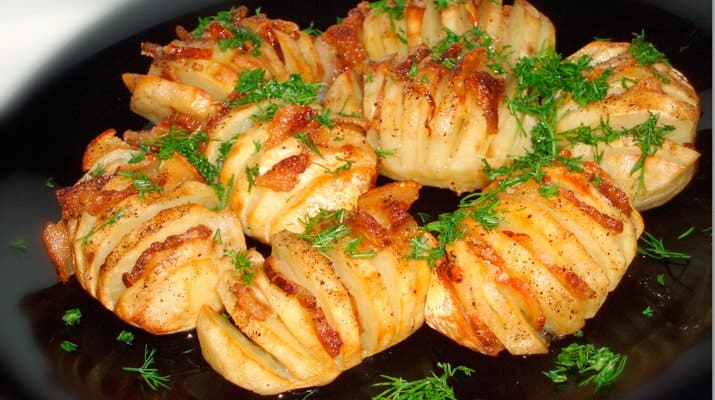 Indulge in the magic of Super Oven-Baked Potatoes with Bacon – a marvelously uncomplicated yet delectable dish! With just 5-10 minutes of prep time and 40-50 minutes of oven magic, you'll have a culinary masterpiece at your table. This recipe brings together the comforting flavors of potatoes, crispy bacon, and melted cheese, all seasoned to perfection. A delightful journey for your taste buds awaits!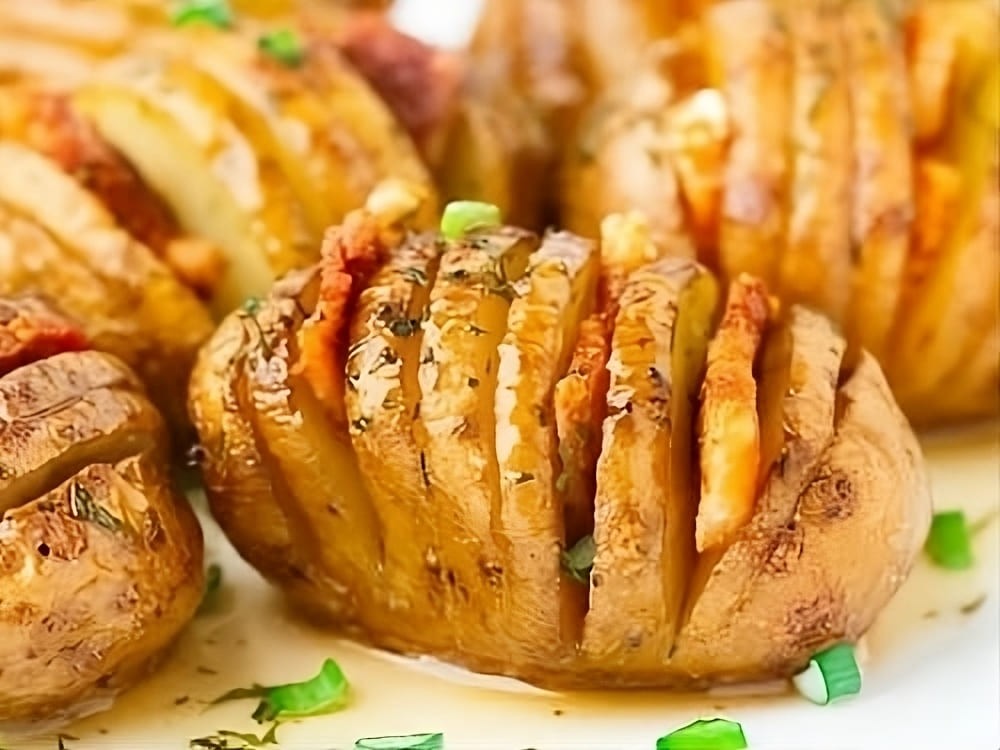 Ingredients:
Potatoes
Bacon
Butter
Hard cheese
Salt, pepper
Herbes de Provence
Instructions:
Peel the potatoes and slice them into rounds, not cutting all the way through, creating a fan-like shape.
Insert slices of bacon into the cuts, drizzle with melted butter, season with salt, pepper, and sprinkle with Herbes de Provence.
Place the prepared potatoes on a piece of aluminum foil. Cover with another layer of foil and tightly seal the edges, creating a sort of baking pouch.
Place the potatoes in the oven at 350°F (180°C) for 40 minutes.
After 40 minutes, remove the top layer of foil, sprinkle the potatoes with grated cheese, and bake for an additional 5-10 minutes until the cheese melts and turns golden.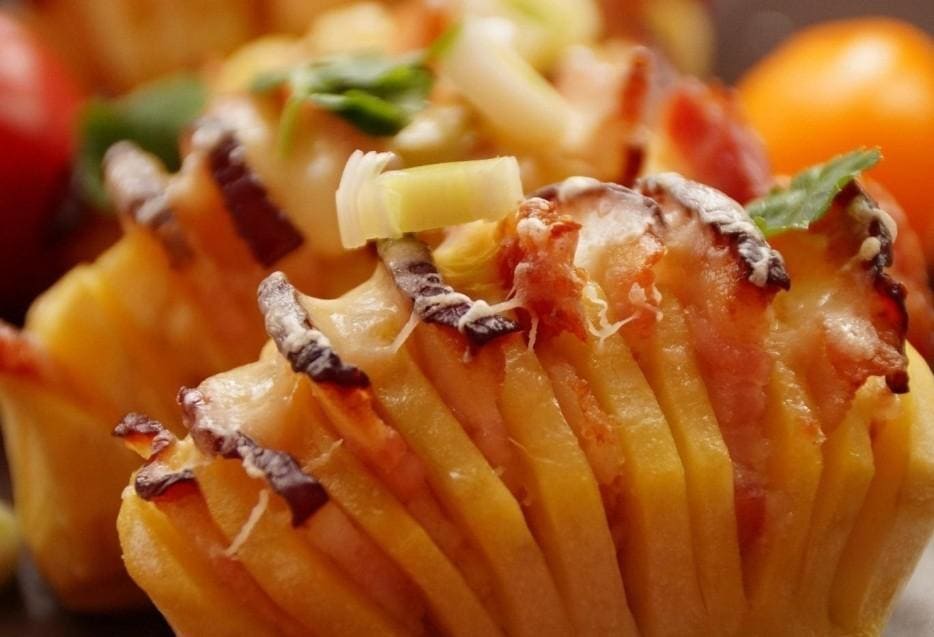 Enjoy your meal!