These pancakes will surprise everyone with their amazing combination of refreshing orange flavor and apple filling. Whether it's for a cozy family tea time or a festive brunch, these pancakes are the perfect dessert.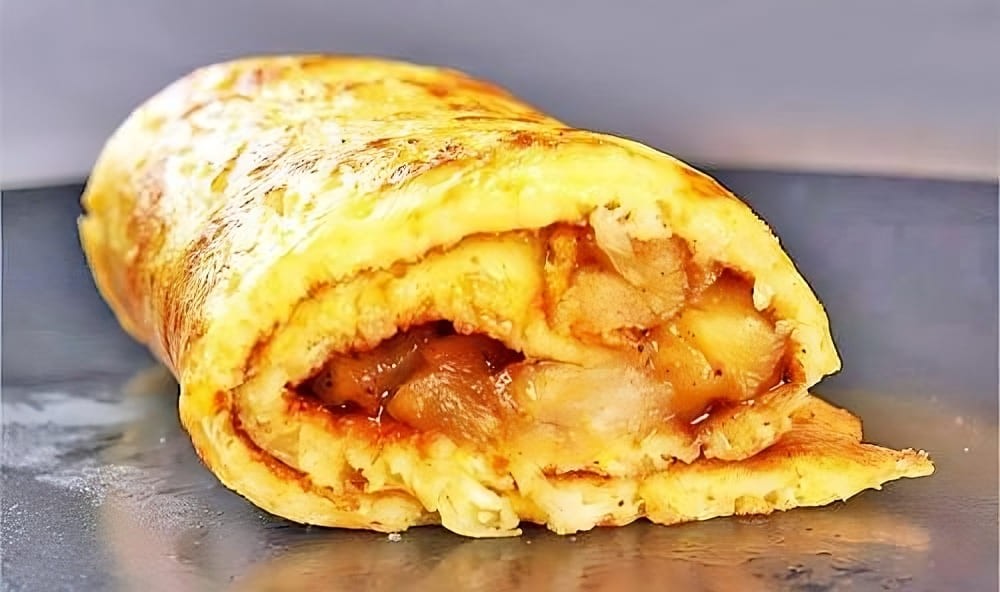 The fluffy pancakes infused with orange zest, paired with the warm and spiced apple filling, create a delightful treat that will satisfy your taste buds. Get ready to indulge in this mouthwatering combination of flavors!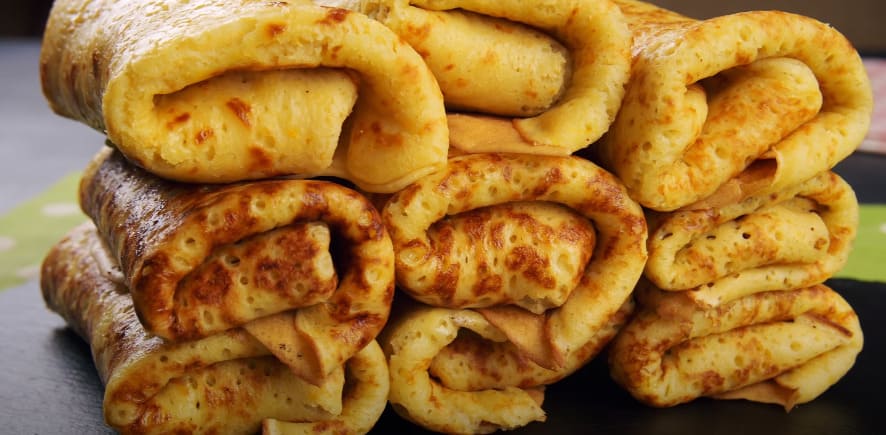 For the pancakes, you will need:
1 1/2 cups (350 ml) milk
250 g orange
1 tsp salt
2 eggs
1 tbsp sugar
4 g yeast
1 tsp orange zest
2 tbsp vegetable oil
2 cups (280 g) flour
For the filling, you will need:
14 oz (400 g) apples
1/4 cup (50 g) sugar
1 tsp cinnamon
1.4 oz (40 g) unsalted butter
1 tsp orange zest
Let's proceed with the process of making these original orange pancakes with apple filling:
Preparing the pancakes:
Remove the zest from the oranges and cut the flesh into pieces. Pour milk over the orange pieces. Add sugar, salt, vegetable oil, and blend with a blender until smooth.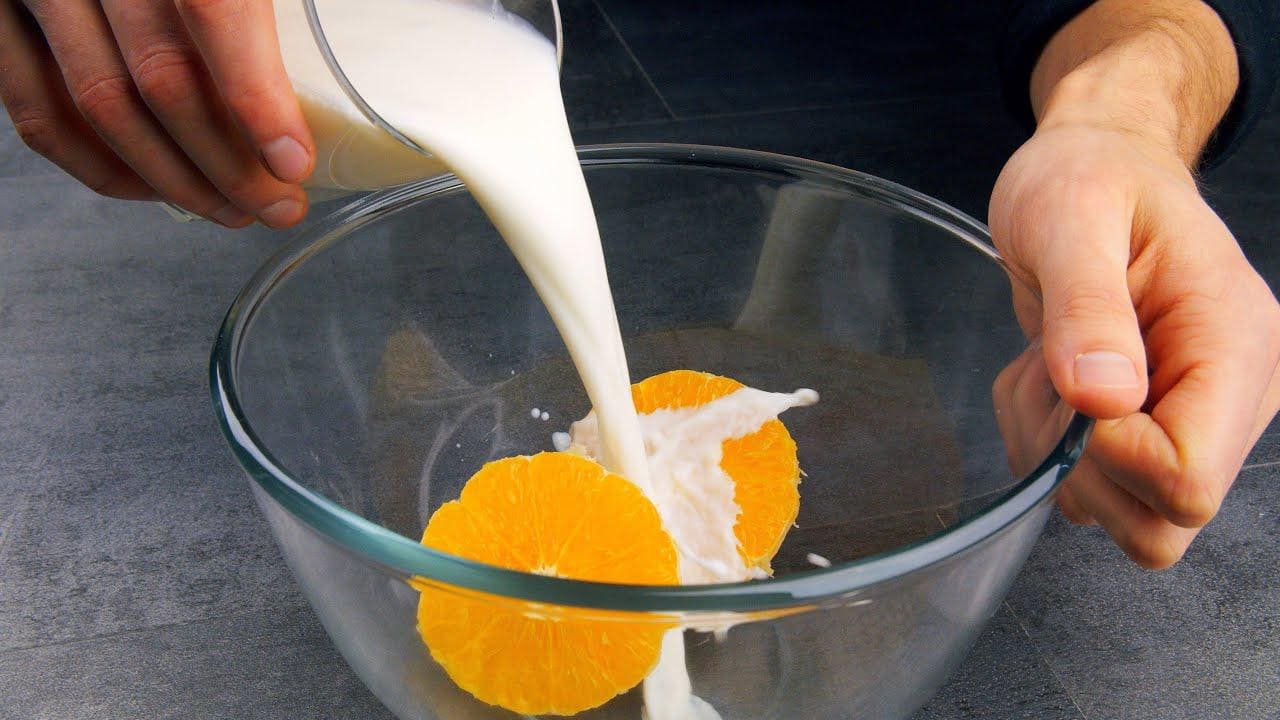 Add the orange zest and gradually incorporate the flour, which has been mixed with yeast, into the mixture.
Leave the batter in a warm place for 60 minutes, covering it with a towel.
Preparing the filling:
Melt the butter in a skillet, add sugar and orange zest, and mix well.
Cut the apples into small pieces and add them to the skillet along with cinnamon. Cook for 20 minutes.
Cooking the pancakes: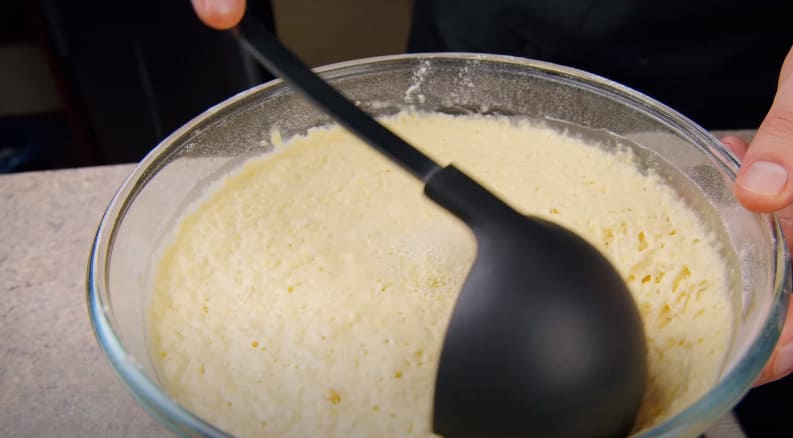 After 60 minutes, start frying the pancakes. Cook each side for 1-2 minutes.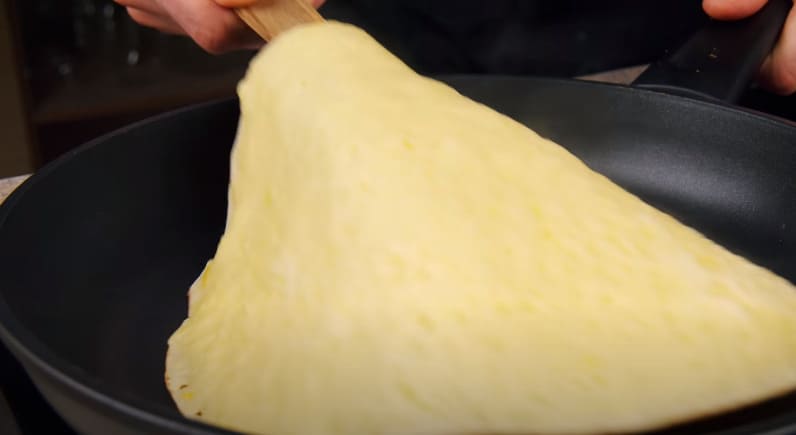 Place the filling in the pancakes and fold them.
Enjoy these delightful orange pancakes with a warm apple filling. The citrusy aroma and the sweet, spiced apples will create a memorable breakfast or dessert experience.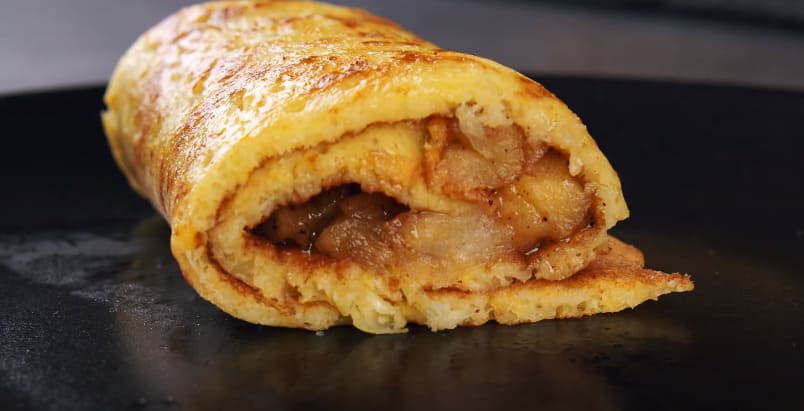 This recipe is a perfect blend of flavors that will impress your guests and make any occasion special.