An incredibly aromatic, big, and tasty omelette with multiple layers and a flavorful filling! Easy and fun to make!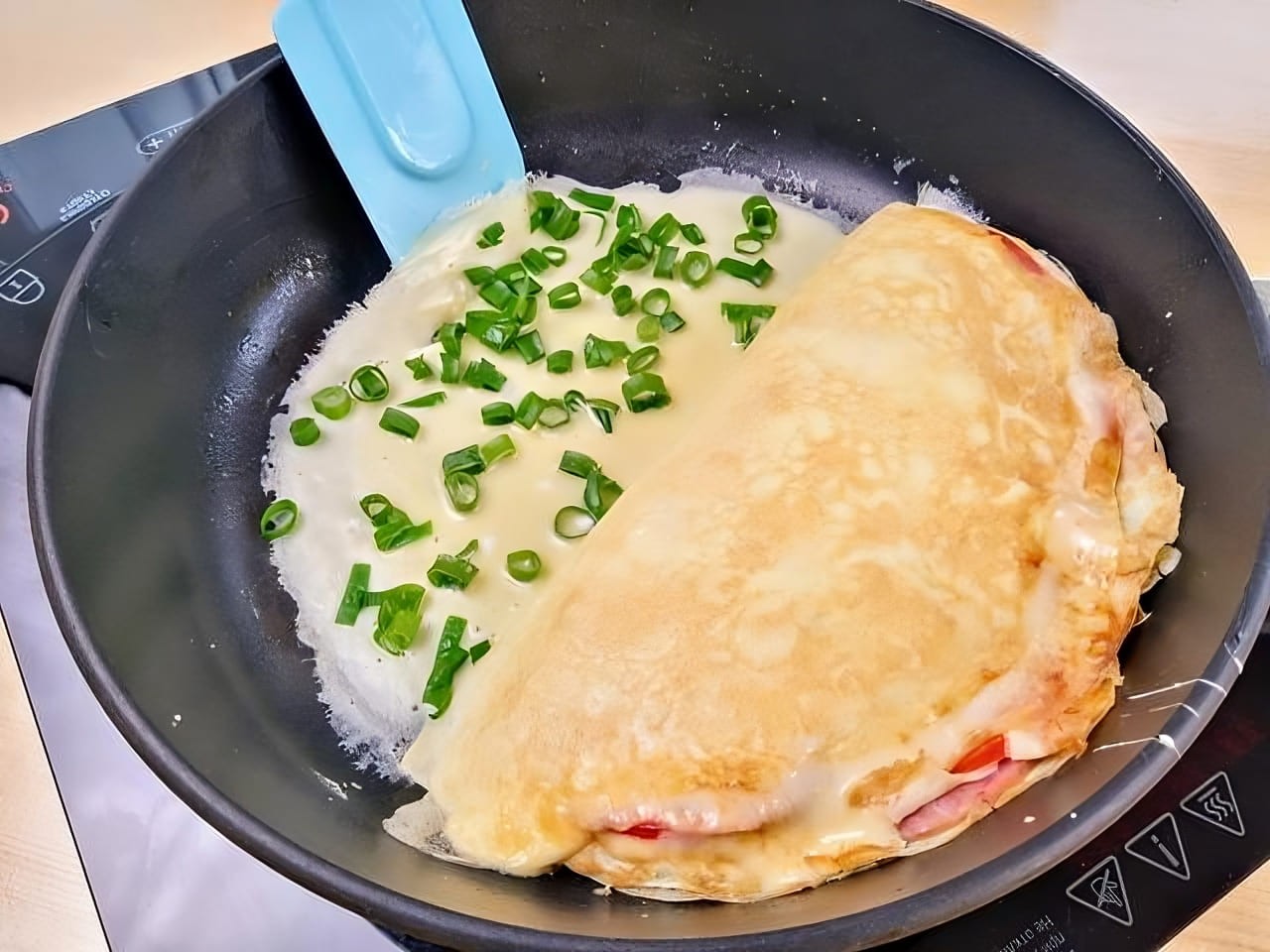 Ingredients
4 eggs
40ml milk
1 heaping tablespoon cornstarch (10g)
1-2 tablespoons vegetable oil for frying
1 tomato
50g cheese
Green onions
100g sausage
A pinch of salt
Instructions
For the filling, use a slice of sausage, a tomato, some cheese, and green onions.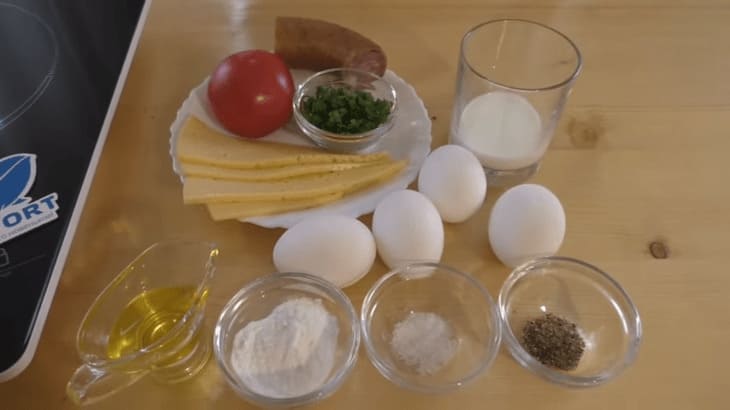 Let's start by making the batter for the omelette. Beat the eggs with a pinch of salt, add cornstarch, and mix well.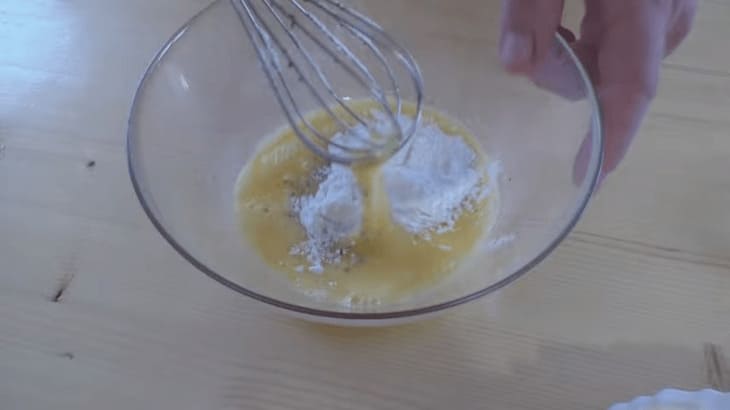 Now, you can add milk to the batter.
Heat a frying pan with a small amount of oil.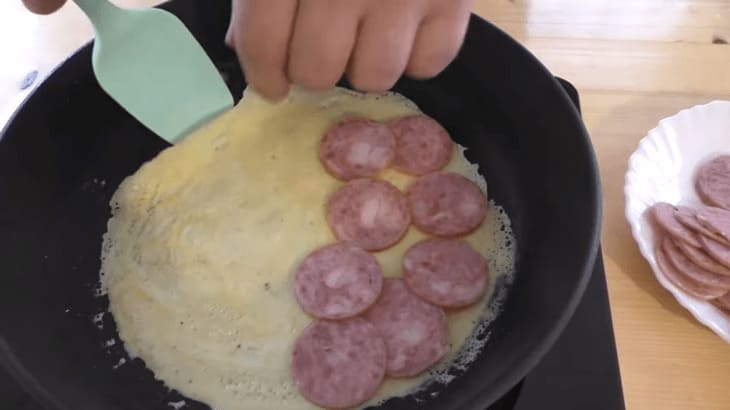 Pour the batter to form a thin pancake and immediately place half of the filling on top.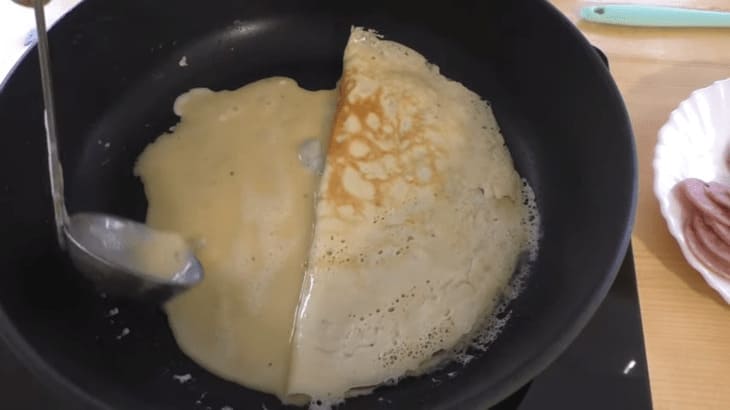 Cover the filling with the other half of the pancake and pour more batter on the empty part of the pan (try to make the batter slightly flow under the second layer of filling).
Add another layer of filling and cover it again.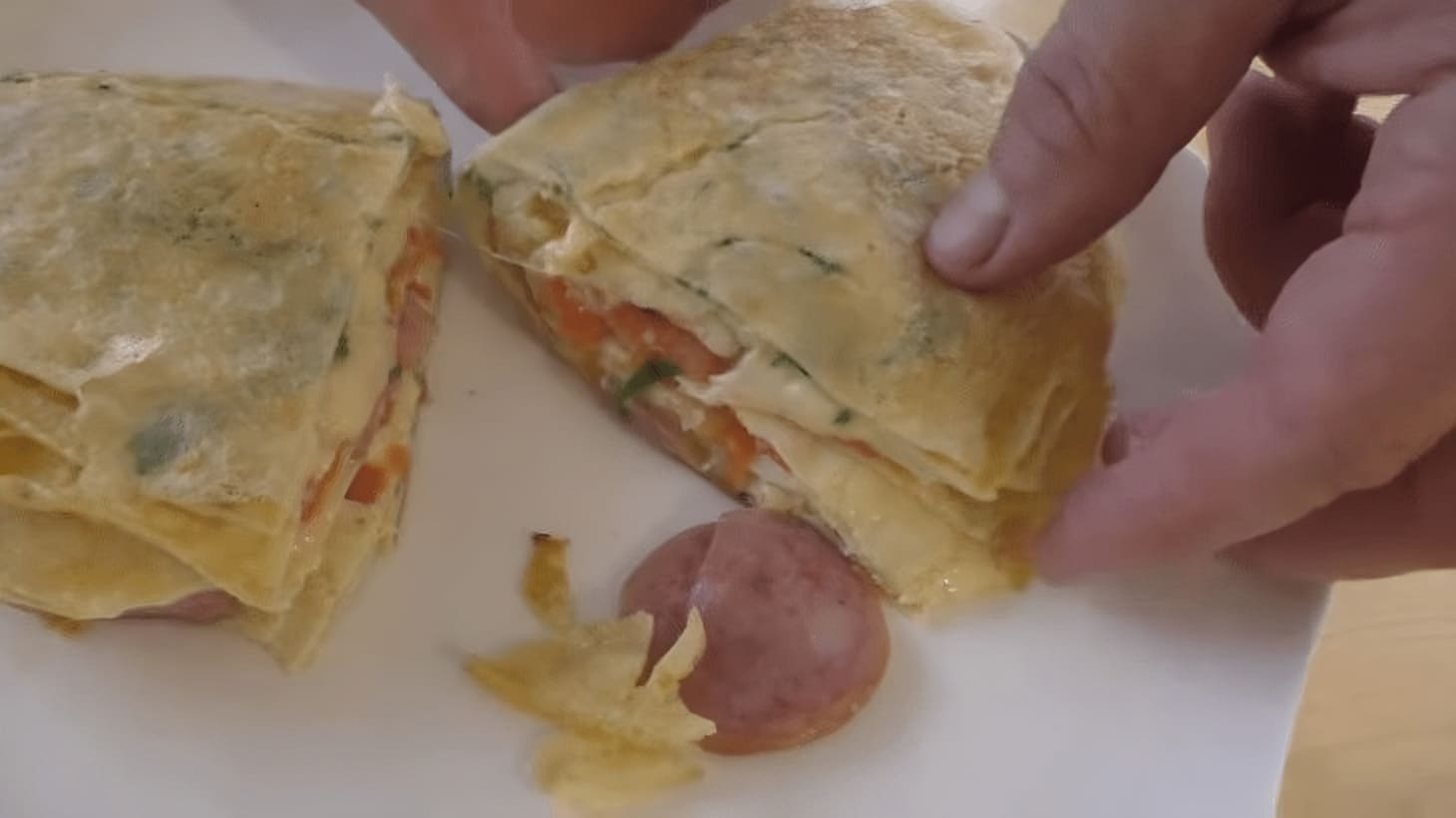 Continue frying our layers until you run out of batter and filling.
The omelette should turn out fluffy, juicy, and with many layers!
This layered omelette is a quick and delicious dish that's perfect for breakfast, brunch, or even a light dinner. Impress your family or guests with this unique and tasty twist on a classic omelette recipe! Enjoy!