Slow Cooker Pot Roast has the most amazing fall apart juicy meat, perfectly cooked and served with seasoned veggies, white rice, and a delicious gravy.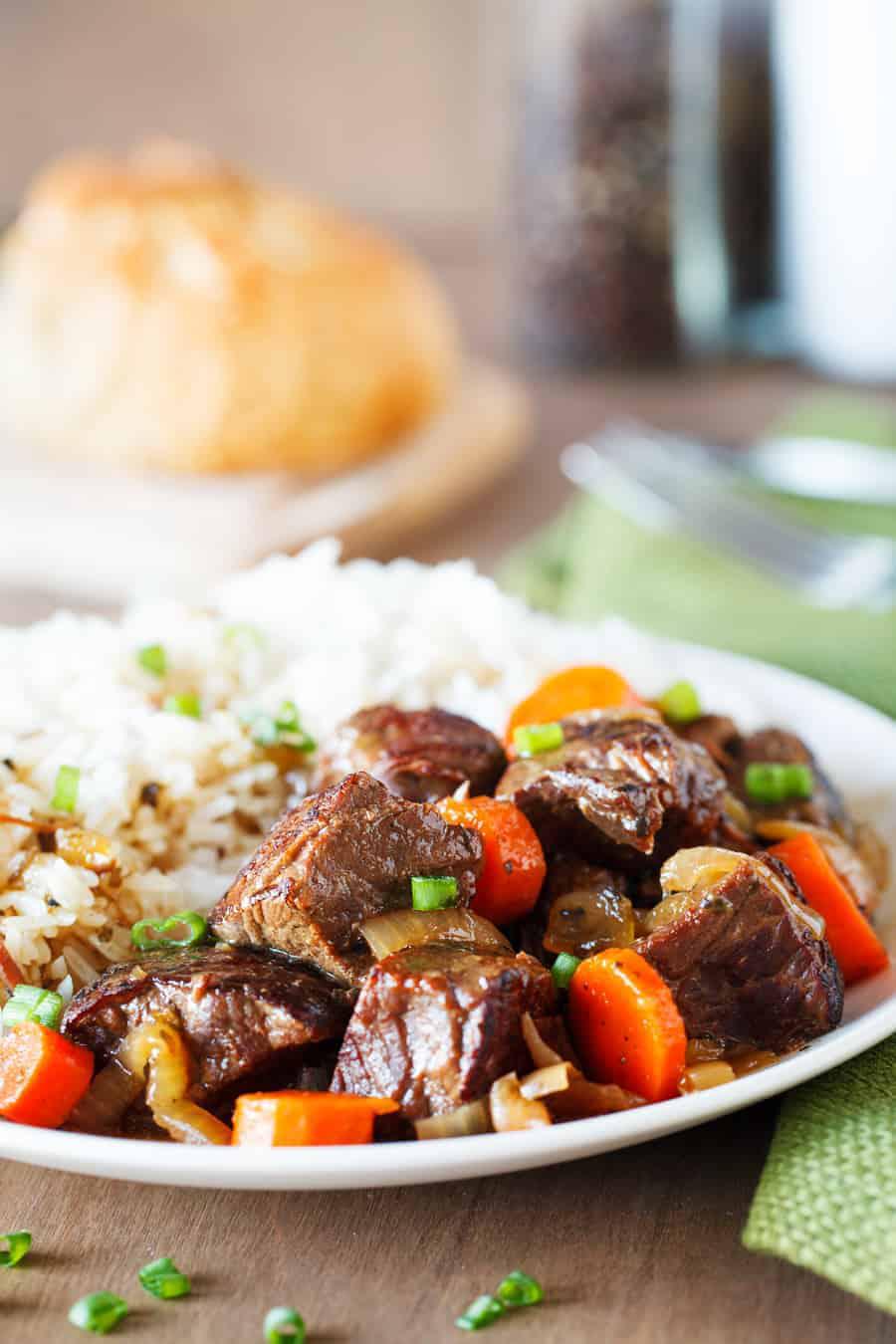 Slow Cooker Pot Roast
While my family loves to enjoy the meat, rice, and sauce in equal portions, I LOVE to dip crusty bread in the sauce with one hand and spear the meat with a fork in the other. Pot roast is one of those meals that just soothes the soul. The fact that you can make this pot roast recipe in a slow cooker is the icing on the cake.
S0, here's the scoop. No matter how you cook pot roast the one common ingredient is patience. To make this in a crockpot, you will still need to sear the meat. I know what you are thinking, but not all slow cooker meals are meant to be dumped in and left alone. Put oil in a skillet add the meat, season with salt and pepper and sear one side. Repeat on the opposite side. It doesn't need to cook all the way through, just a good browning. Once you have seared both sides of the pot roast, transfer it to the slow cooker.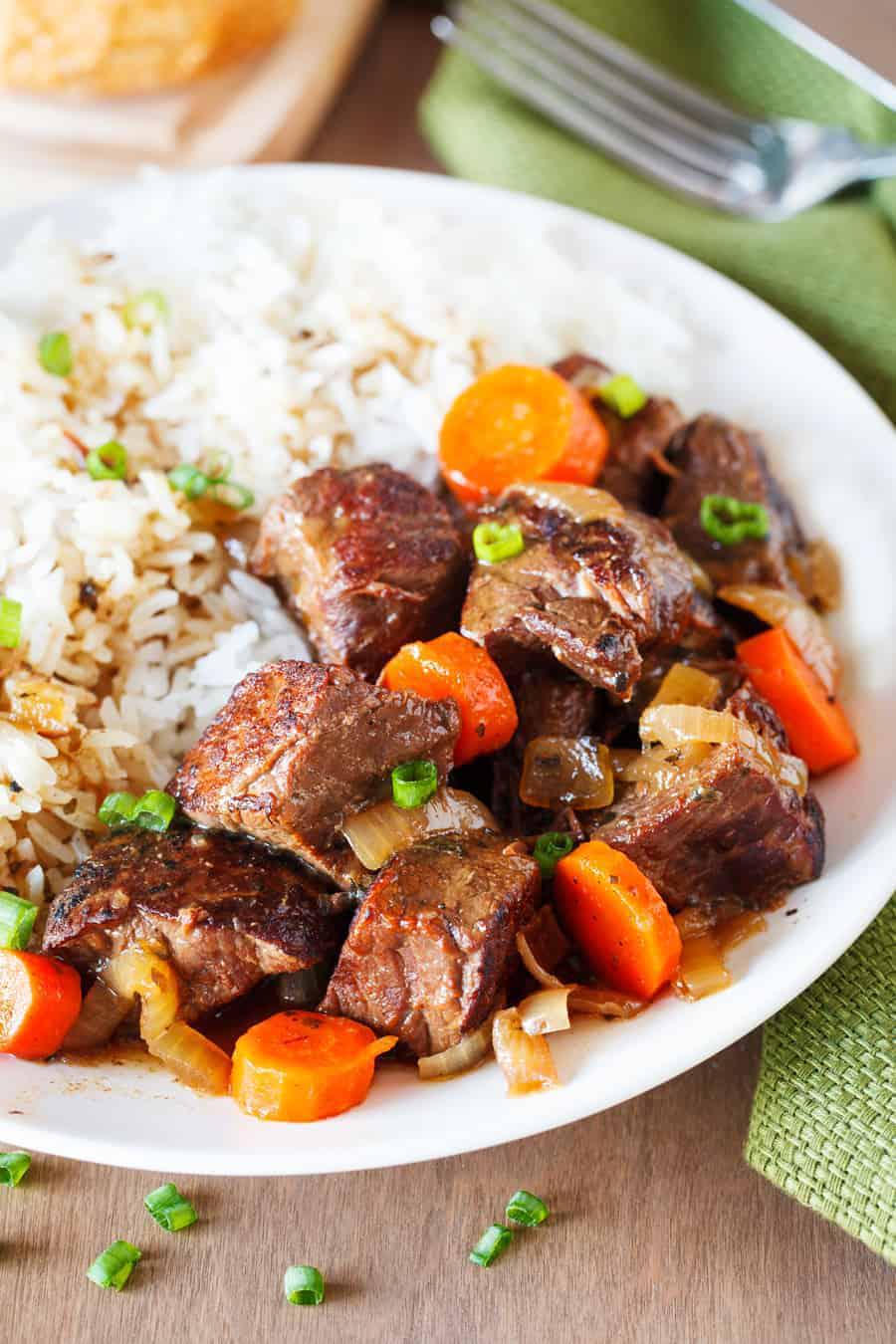 POT ROAST GRAVY
The reserved liquids from the slow cooker pot roast can easily be turned into an amazing gravy. Simply mix together 2 tablespoons of cold water and 2 tablespoons of cornstarch. Pour the mixture in the juices and simmer, stirring occasionally. The liquid will thicken into a gravy in a matter of minutes! We love this gravy so much there is never any leftover. If you are lucky enough to have some, it can be reserved and served over rice or mashed potatoes.
I tend to be in the camp of people who think pot roast and all of the extras are even better the next day!
Ingredients
2 tablespoons vegetable oil
3 pounds chuck roast, cubed
¼ teaspoon black pepper
1 teaspoon garlic powder
¾ teaspoon dried oregano leaves
1 tablespoon Worcestershire sauce
¼ cup soy sauce
1 cup brewed coffee
1 large white onion, sliced into ¼-inch half circles
2 bay leaves
3 medium carrots, peeled and sliced into ½-inch thick rounds
2 tablespoons cornstarch
3 tablespoons cold water
scallions, sliced, to garnish
Instructions
Heat the oil in a large skillet over medium-high heat until shimmering. Add the cubed meat and sear on each side, working in batches if necessary.
Transfer the meat to the slow cooker and sprinkle on the pepper, garlic powder, and oregano. Pour in the Worcestershire sauce, soy sauce, and coffee. Add the onion and bay leaves and stir to combine.
Cook on low for 8 hours. At the 7th hour, stir in the carrots.
In a small bowl, stir together the cornstarch and water until smooth. Stir into the slow cooker and continue cooking on high for 30 minutes.
Serve hot with rice and garnish with scallions.