Dive into the realm of culinary simplicity with the perfect chicken pastrami, a dish that marries European finesse with American flair.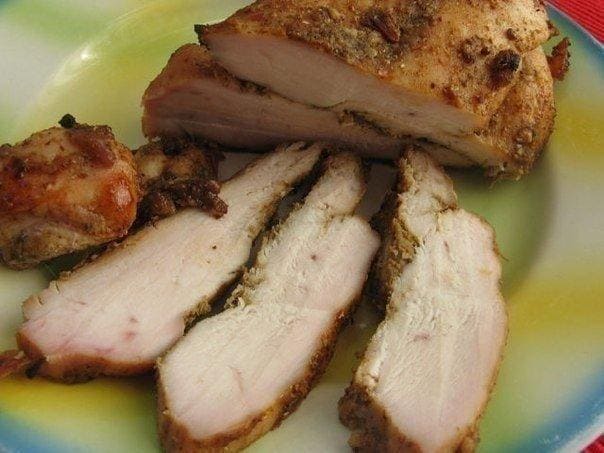 This recipe promises a tantalizing experience that transforms humble chicken fillets into a flavorful masterpiece. Picture succulent chicken infused with spices, salt, and the aromatic essence of garlic, all elevated by a touch of vegetable oil. The magic unfolds in the oven, where the chicken undergoes a brief but crucial transformation, resulting in a pastrami that's nothing short of perfection. Get ready to embark on a culinary journey that proves extraordinary taste can emerge from the simplest recipes!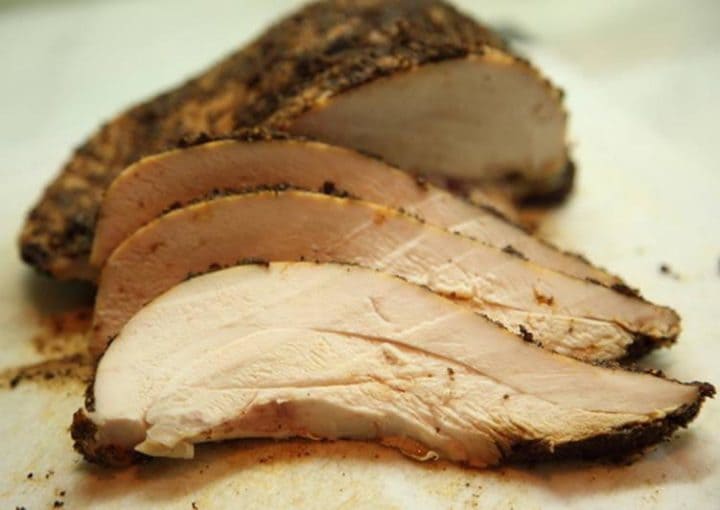 Ingredients:
2 chicken fillets – 250g each (8.8 oz each)
Spices to taste
Salt
Garlic
Vegetable oil
Instructions:
Mix spices, salt, garlic crushed with a garlic press, and vegetable oil.
Coat the chicken fillets with the mixture, let them marinate for 30 minutes or longer.
Preheat the oven to 250°C (482°F).
Place the fillets on a foil-lined baking sheet and bake for 12 minutes at the same temperature (if the fillets are larger, bake for 15 minutes – no more). Be cautious not to overcook, as it may result in dry meat.
Turn off the oven and DO NOT OPEN the door for 4 hours!
Prepare it in the evening, and enjoy a delightful treat the next morning.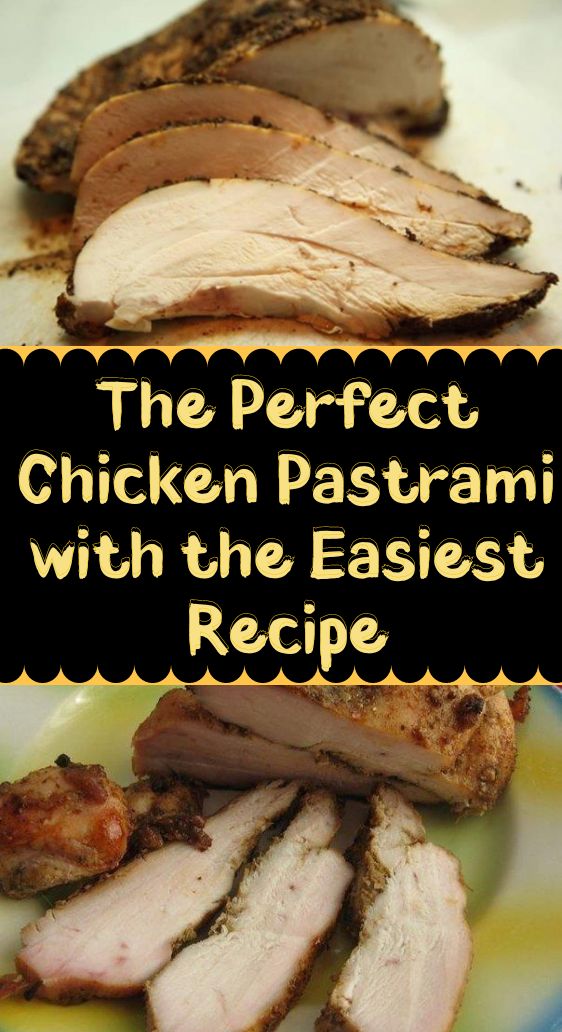 Bon appétit!