It is believed that the dish originated in Tunisia and is served for breakfast with bread or pita.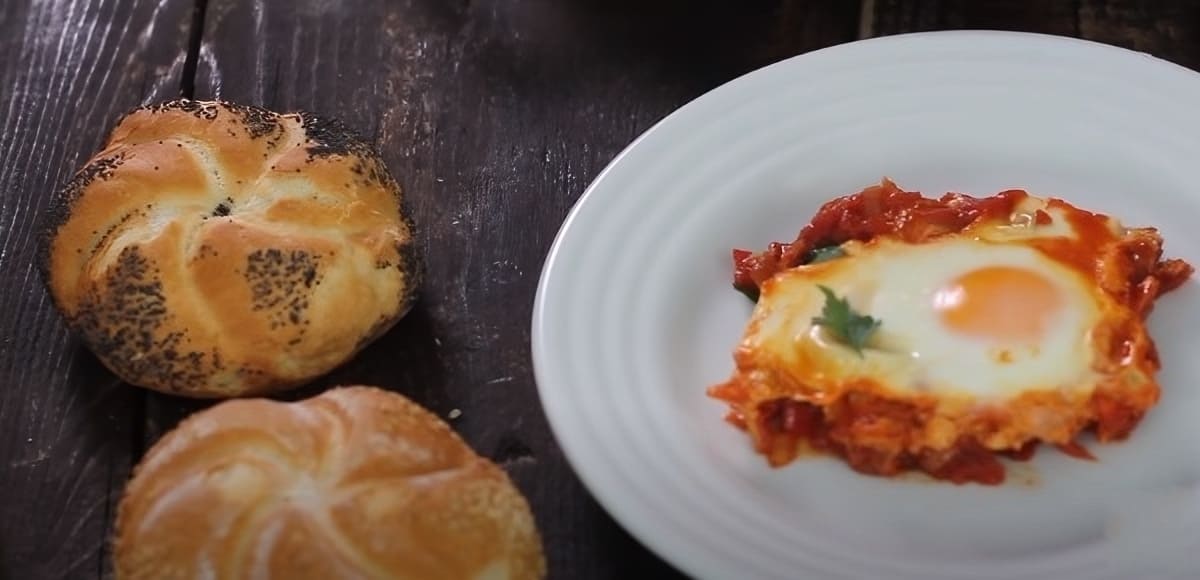 Shakshuka is very popular in Israel. The dish came to Israel from Libya and became so ingrained that most Israelis genuinely consider it a Jewish-style scrambled eggs. In the local cuisine, shakshuka has acquired numerous variations, incorporating ingredients like onions, green onions, red peppers, potatoes, sausages, and even corn.
This dish is simply amazingly tasty. And now, when tomatoes are fresh and juicy, it's the perfect time to cook Shakshuka!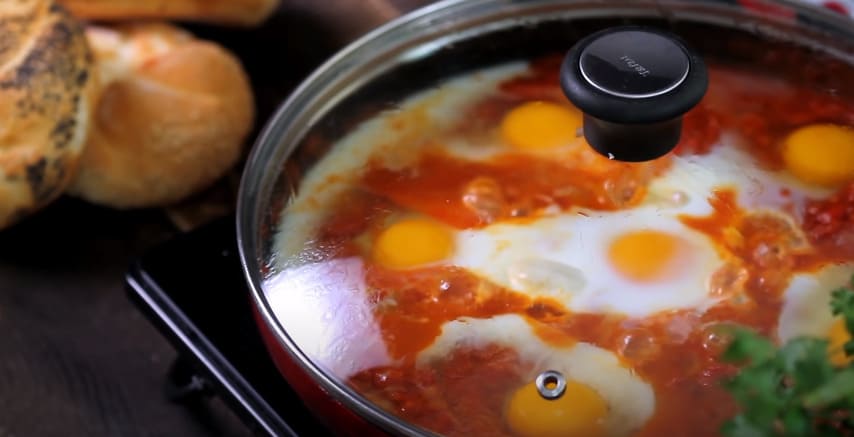 Ingredients:
1/2 onion
1 tablespoon olive oil
1/2 red bell pepper
2 garlic cloves
2 tablespoons tomato paste
14 ounces (about 400 grams) tomatoes
1 teaspoon cumin
1 teaspoon sweet paprika
1 teaspoon chili powder
1 tablespoon sugar
A pinch of salt
A dash of black ground pepper
6 eggs
Fresh parsley
Instructions:
In a skillet, sauté the finely chopped garlic and onion in olive oil.
Add tomatoes, red bell pepper, spices, and cook over very low heat for 15-20 minutes.
Stir in tomato paste and cook for a few more minutes.
Gently crack the eggs into the mixture, distributing them evenly on the surface.
Reduce the heat and cook until the egg whites are completely set.
Get ready to enjoy the flavorful and comforting Shakshuka with fresh parsley sprinkled on top!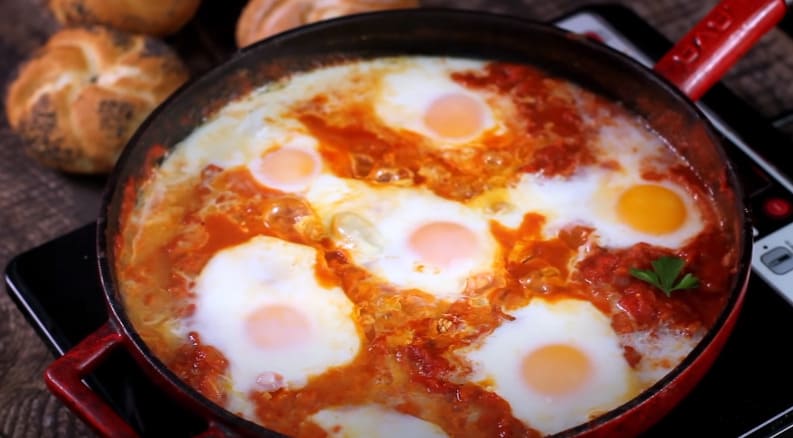 Shakshuka is a dish that originated from Tunisia and has become hugely popular in Israel. It's a delicious combination of eggs, tomatoes, peppers, and spices, making it a flavorful and comforting breakfast option. In this recipe, you'll learn how to make a traditional Shakshuka with the perfect blend of spices and ingredients. It's a versatile dish that you can customize to your taste, and it's sure to become a favorite in your breakfast rotation. So, why not give it a try and treat yourself to an amazing culinary experience?