Get acquainted with these five recipes, pick your favorite, and wake up to a ready-to-eat, delicious, and nutritious oatmeal breakfast.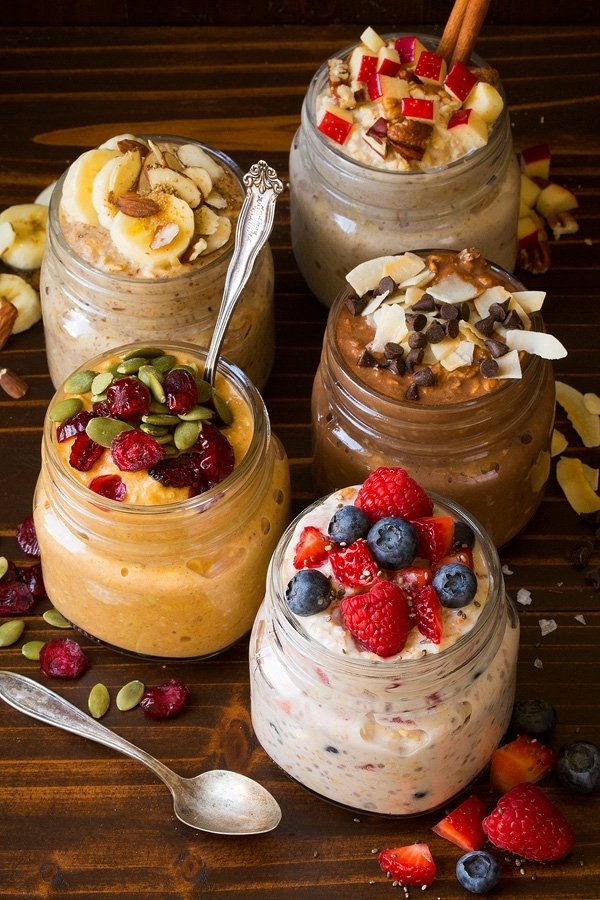 The first topping consists of bananas, almonds, and flaxseeds. It's a delightful blend of almond fragrance and the tenderness of bananas, with flaxseeds adding extra nutrition to your breakfast.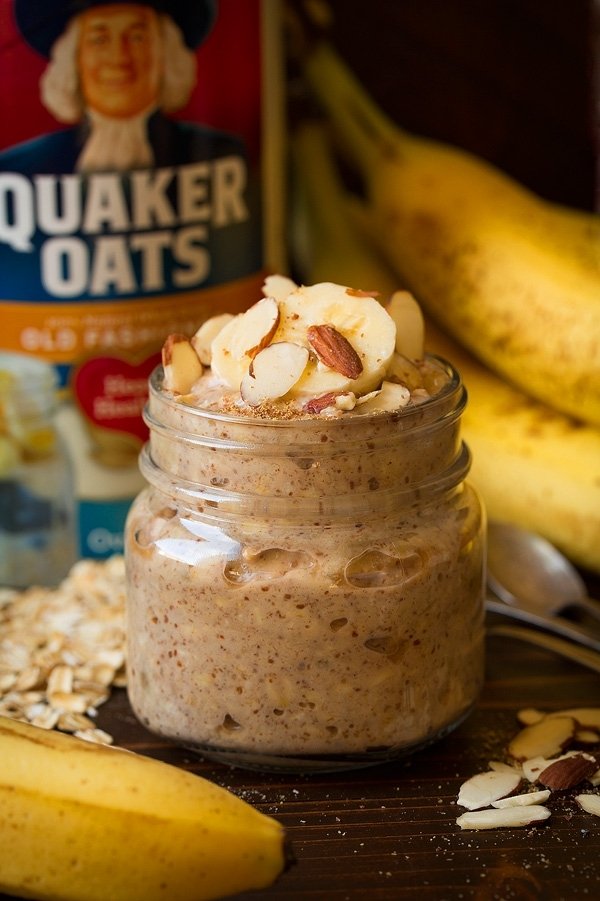 Pumpkin topping. It's as good as having pumpkin pie for breakfast. You can add a little honey or syrup for sweetness.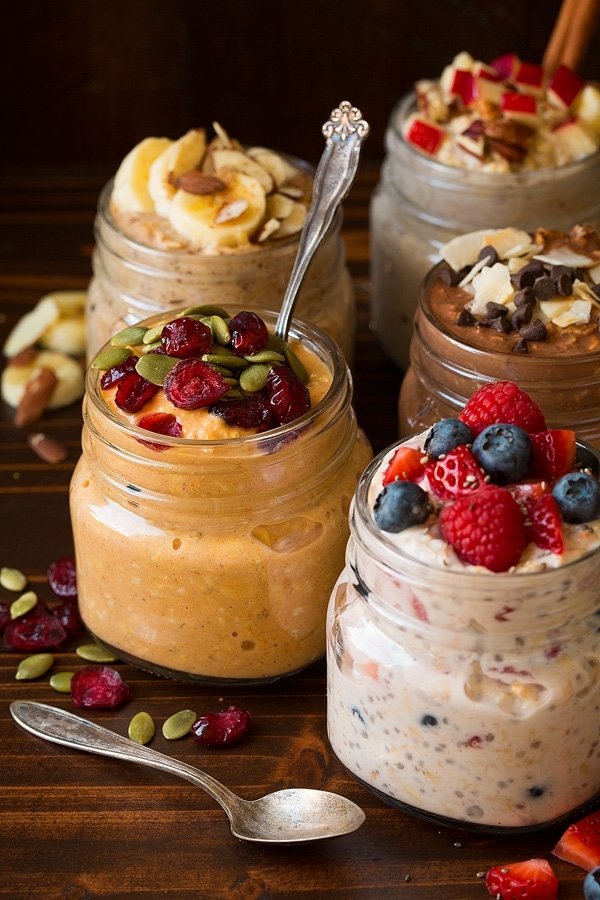 Summer oatmeal topping with cherries and chia seeds.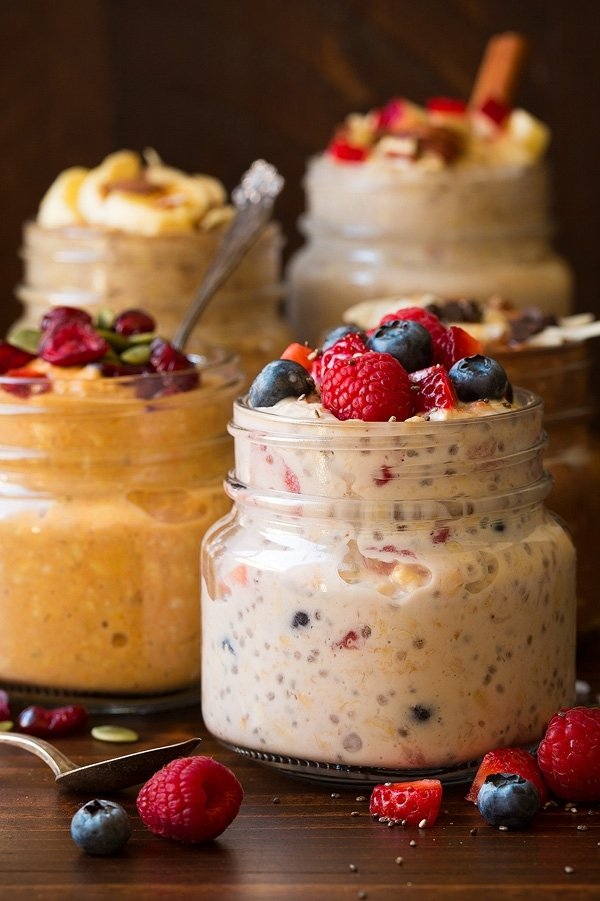 Chocolate topping. If desired, you can replace chocolate with peanut butter. Why not start your day with a bit of chocolate? Oatmeal with chocolate is just as delightful as chocolate pudding. You can even create your version with chocolate or peanut butter spread.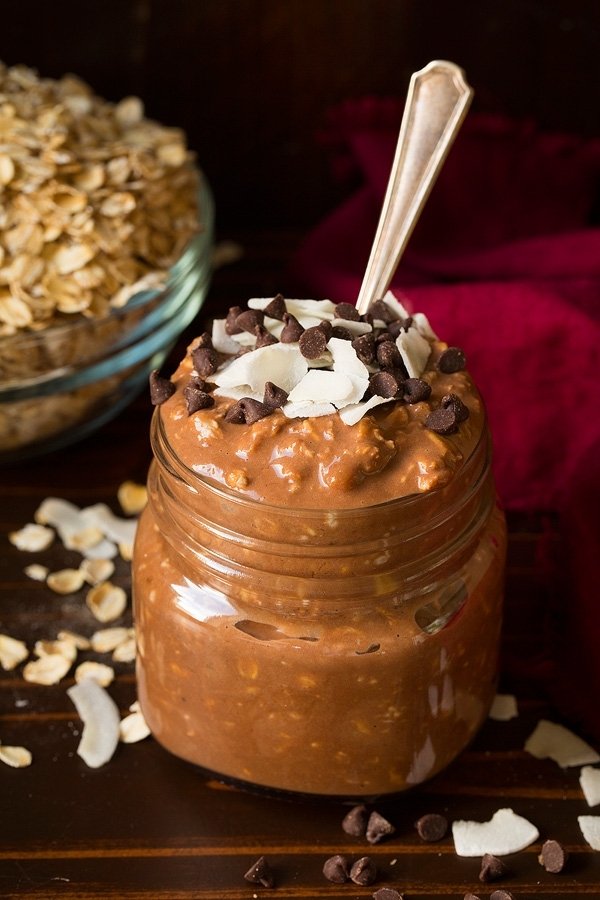 Apple topping. This breakfast can be enjoyed in any season, but it's simply perfect for autumn. The crispy apple pieces add an incomparable flavor to the smooth oatmeal.
Some tips: Be sure to use rolled oats, not instant oatmeal, as they have a different consistency. Let the mixture with oats sit for at least 6 hours. Add nuts in the morning for extra crunch.
Ingredients for the base recipe:
1/2 cup rolled oats
1/2 cup unsweetened almond milk or any other skim milk of choice
1/4 cup plain low-fat Greek yogurt
Pinch of sea salt or table salt
1-3 teaspoons honey or maple syrup, to taste
Ingredients for pumpkin oatmeal:
1/3 cup pumpkin puree
1/4 tsp ground cinnamon
Pinch of nutmeg
Pinch of cloves
1/8 tsp vanilla extract
1 tbsp dried cranberries, for topping
1 tbsp unsalted pumpkin seeds, for topping
Ingredients for chocolate oatmeal:
2-3 tsp cocoa powder, to taste
1 tbsp peanut butter (optional)
1/2 ripe banana, mashed
1/4 tsp vanilla extract
1/2 tsp chocolate shavings, for topping (optional)
1 tbsp finely shredded toasted coconut, for topping (optional)
Ingredients for cherry and chia oatmeal:
1/2 cup fresh berries (chopped strawberries, blueberries, or raspberries)
1/4 tsp vanilla extract
1-2 tsp chia seeds
Ingredients for banana, flaxseed, and almond oatmeal:
1 small ripe banana, mashed
1 tbsp almond butter
1 tbsp ground flaxseeds
3 drops almond extract (add to the lid first to avoid overpouring)
Preparation:
Place rolled oats in a jar or bowl.
Pour in almond or skim milk.
Add yogurt, salt, and honey.
Add the recommended toppings, but leave out the ones intended for garnishing.
Stir, cover, and refrigerate overnight.
Add the toppings in the morning.
Enjoy this chilled breakfast, or you can also warm it up if you prefer. The mixture can be stored in the refrigerator for up to three days, but you'll likely finish it much faster!