Creating authentic mozzarella cheese at home is entirely achievable; the key is to find and purchase rennet (the coagulating enzyme) to craft this culinary delight.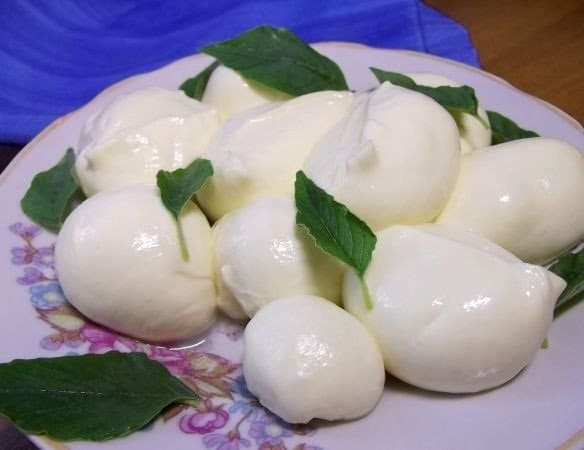 Unlock the secrets of crafting exquisite homemade mozzarella cheese in just thirty minutes, yielding a flavor that surpasses even the finest store-bought varieties. This culinary journey beckons you to discover the art of transforming simple ingredients into a masterpiece of taste and texture. From the delicate process of curdling to the mesmerizing dance of stretching, your kitchen will be transformed into a cheese-making haven. Embark on a cheese-making adventure that promises to reward your senses with every bite, and witness how patience and precision create a cheese that's both luscious and delightful.
Ingredients:
Servings: 4
1 1/2 tsp citric acid
1/2 cup (120 ml) cold water
1/4 tsp liquid rennet
3 tbsp (50 ml) non-chlorinated water
4 quarts (1 gallon) whole milk (see note below)
Instructions:
Pour the milk into a deep pot. Add the citric acid and gently stir. Heat the milk to 90°F (32°C), then turn off the heat.
Dissolve the liquid rennet in the non-chlorinated water. Add it to the milk and stir for about 30 seconds. Cover and let it sit undisturbed for 5-10 minutes.
The milk should form a soft curd. Cut the curd into 1-inch cubes. Gently stir the curds and heat them to 110°F (43°C).
Place a colander over a deep bowl. Carefully transfer the curds to the colander using a slotted spoon. Allow the whey to drain and return it to the pot. Heat the whey to 185°F (85°C).
Wearing gloves, pinch off a small piece of the curd. Dip it into the hot whey for 5-10 seconds using a slotted spoon.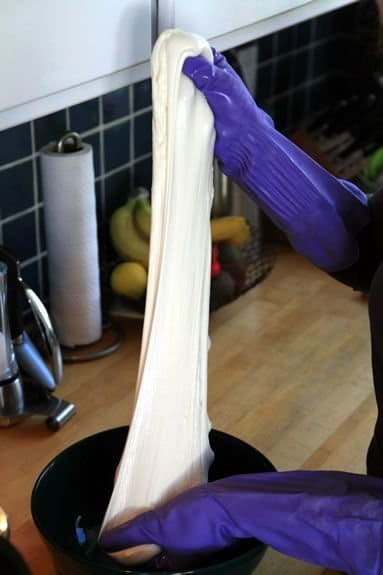 Stretch and fold the melted curd a few times. Repeat the dipping and stretching process until the curd becomes elastic and smooth. Shape the curd into small balls or form it into braids.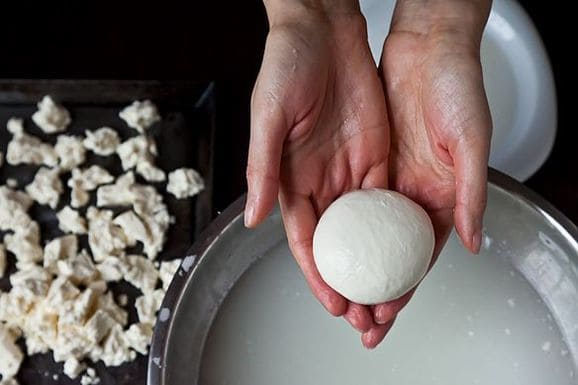 At this stage, you can add 1 tsp of salt before stretching if you want to season the cheese.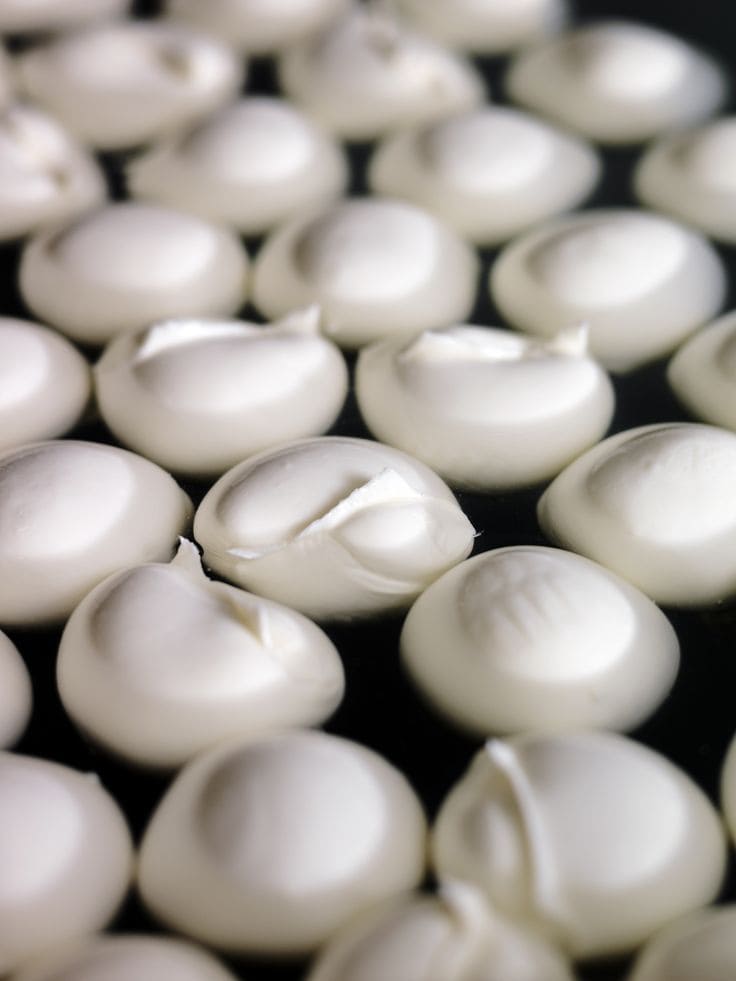 Note: Use regular milk that naturally curdles. If you use ultra-pasteurized milk, the proteins and calcium will react differently, and you might end up with ricotta instead of mozzarella. If your cheese stretches as intended but turns out dry, you might have stretched it for too long. Don't lose hope; practice makes perfect.