This Rainbow Fruit Salad with Honey Lime Dressing is the perfect way to get more fruit into your kid's mouths! It is a gorgeous blend of colorful fruits and a smooth and delicious lime dressing to top it all off.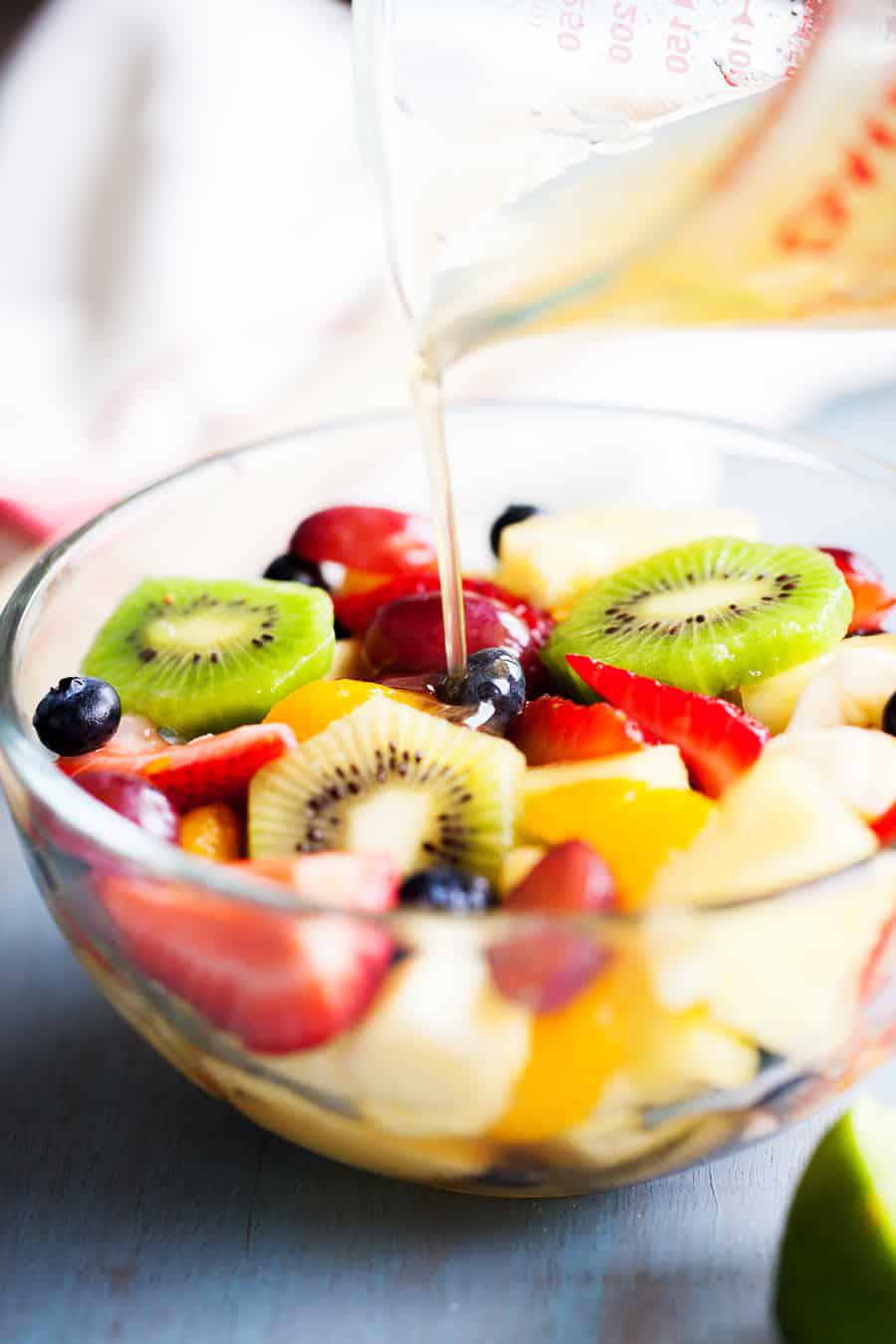 RAINBOW FRUIT SALAD
The colorful medley of fresh fruit like kiwis, blueberries, grapes, pineapple, mandarin oranges, strawberries, and bananas makes this Rainbow Fruit Salad the perfect spring and summer side or snack. With a drizzle of the sweet and sour honey lime dressing, this healthy salad transforms into nature's candy. You'll have trouble getting your kids to stop!
Pro tip: Add the bananas right before serving to prevent browning.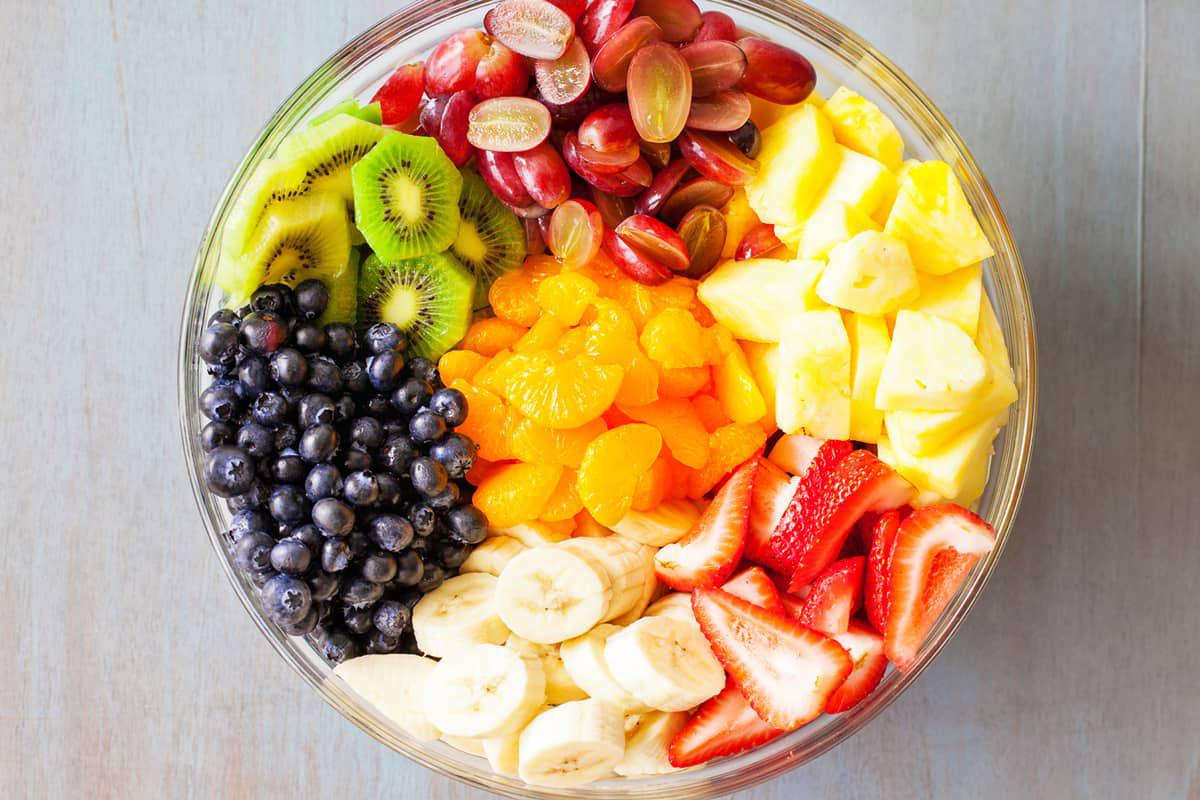 WHAT IS A GOOD FRUIT SALAD RECIPE?
A good fruit salad recipe is one that contains, well, fruit. We try our hardest to stray away from unnatural and highly processed foods. Sure, it happens occasionally, but when we can, we do our best to provide fresh from the earth food. A good fruit salad contains just that, real food. Real fruit and real honey. Nothing extra. So could you dress this recipe up with some additional fruit? Absolutely. Why not add some mangos, or some apples, or raspberries? Cantaloupe or honeydew could be a nice addition too! You might want to stay away from watermelon though as it will soak up the dressing too much. I would stick to
WHAT IS BETTER RAW HONEY OR REGULAR HONEY?
There is a debate about this that is ongoing. I will just say that, when we can, we use raw honey. It goes through less processing and it more of a natural product. For the purposes of this recipe, you can use whatever honey you get your hands on. The end result is the same.
CAN I MAKE A FRUIT SALAD PARFAIT?
Yes, and it won't take much to do so. Go and purchase some plain or vanilla Greek yogurt (regular yogurt will also do but we prefer the greek kind). Find a bowl large enough for layering. If you can, find a clear bowl on a stand (like a parfait bowl) so everyone can sit back and enjoy the beautiful layers and colors of your latest dish. Add a 1-2 inch layer of fruit salad with honey lime dressing, and a 1/2-1 inch layer of greek yogurt. Continue until you have used everything. Throw a garnish of mint on the top and take a bow!
Ingredients
1 pound fresh strawberries hulled and quartered
1 pound fresh pineapple cut into 1-inch wedges
12 ounces fresh blueberries
12 ounces seedless red grapes halved
4 kiwis peeled and sliced
1 can 15 ounces mandarin oranges in juice, drained
2 ripe bananas sliced
1/4 cup honey
1 tablespoon freshly squeezed lime juice
Instructions
In a large bowl, combine all the fruit.
Whisk together the honey and lime juice in a small bowl and drizzle over the fruit right before serving. Gently toss to coat.