If you're looking for a light and flavorful pasta alternative, try this recipe for zucchini spaghetti with tomatoes! Using just a few simple ingredients like zucchini, tomatoes, garlic, and oil, you can create a delicious and healthy dish that's perfect for a quick weeknight meal.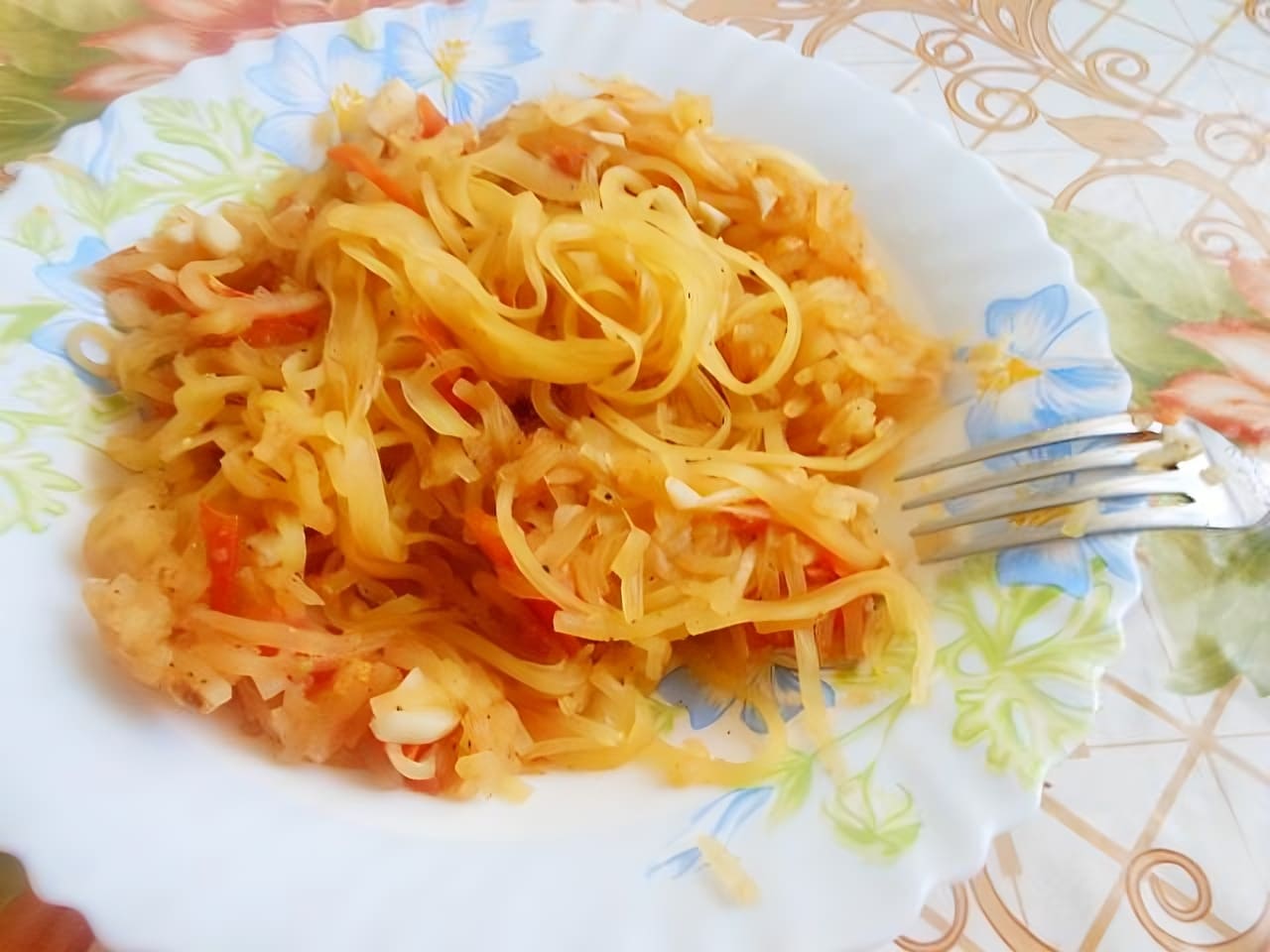 Ingredients
1 large zucchini (or zucchini squash)
3 tomatoes
2-3 cloves of garlic
2 tbsp vegetable oil
Salt and black pepper to taste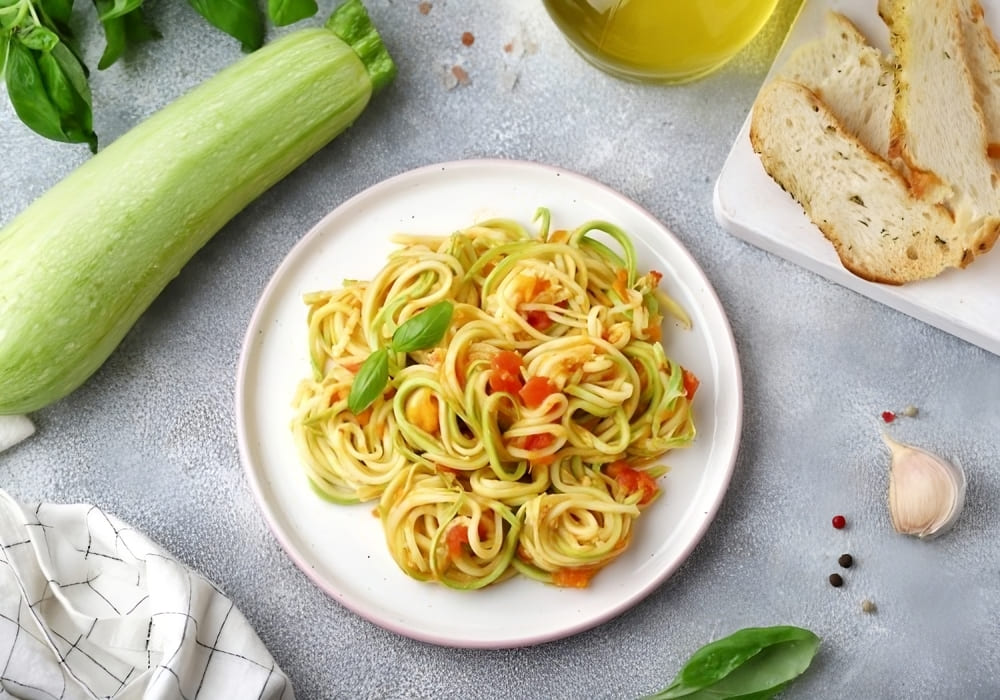 Instructions
Wash the zucchini and remove the skin using a vegetable peeler or a knife. To create spaghetti-like strips, you'll need a Korean carrot grater or a vegetable peeler. Alternatively, you can also use a regular grater to make fettuccine-like strips.
Cut the tomatoes into cubes, and finely chop the garlic.
Heat the vegetable oil in a pan and sauté the tomatoes for about 2-3 minutes. Then add the zucchini strips and season with salt to release their juices. Simmer together.
Finally, add the minced garlic and spices (if desired) towards the end of cooking.
With just a few simple steps, you'll have a flavorful and healthy plate of zucchini spaghetti with tomatoes ready to enjoy. This dish is not only delicious, but it's also a great way to incorporate more vegetables into your diet. So why not give it a try and enjoy a lighter twist on traditional pasta!