This orange cake recipe combines sweetness and spicy notes. It's perfect for an evening tea party.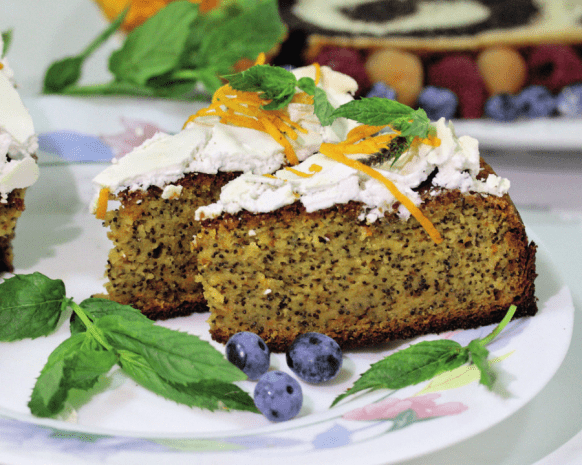 Ingredients
Flour 300 grams.
Baking powder 0,5 packet.
Poppy 50g
Walnuts 60 g
Butter 150g
Orange or apricot jam 150g
Orange zest 2 tablespoons.
Orange juice 80 ml
Eggs 3 pcs.
Sugar powder 200g
Egg white 1 egg.
Lemon juice 1 tsp.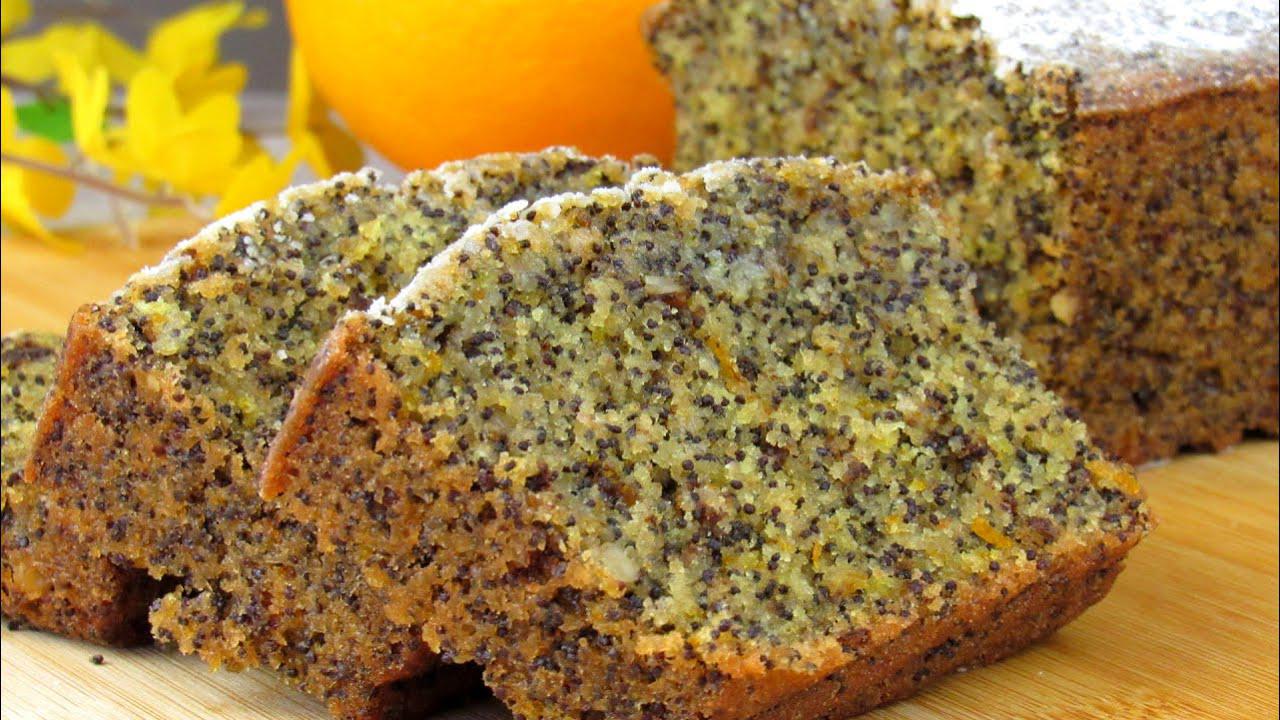 Instructions
1. Mix flour, poppy seeds, nuts and baking powder in a bowl.
2. Put the butter, sugar, jam, juice and zest in a saucepan and heat over low heat until the mixture is smooth.
3. Then pour it into the flour, mix well, beat in the eggs and mix again thoroughly.
4. Grease a baking dish, put the dough in it, bake for 50 minutes at 180 ° C.
5. When it has cooled down, cover with icing.
6. To prepare the glaze, mix 200 g of powdered sugar, 1 tsp of lemon juice and 1 egg white until the sugar dissolves.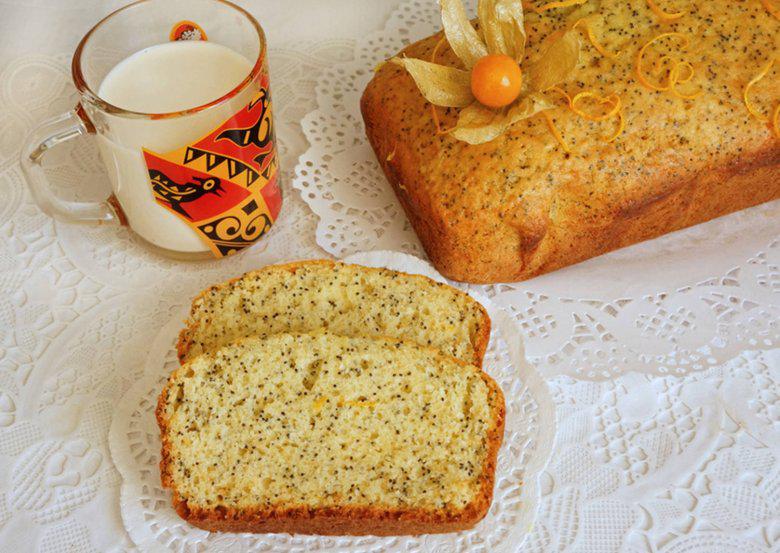 A simple and delicious pie is ready! Enjoy!