Is it a dessert? Is it a salad? Let's just call this a dessert salad and cover both bases. Ambrosia (meaning food of the Greek and Roman Gods or something pleasing to taste or smell) salads started with three ingredients–sliced oranges, grated coconut, and sugar. Today, the idea of a traditional ambrosia salad can vary quite a bit. This recipe is sweet enough with all the fruit and is a light, fluffy, and refreshing treat.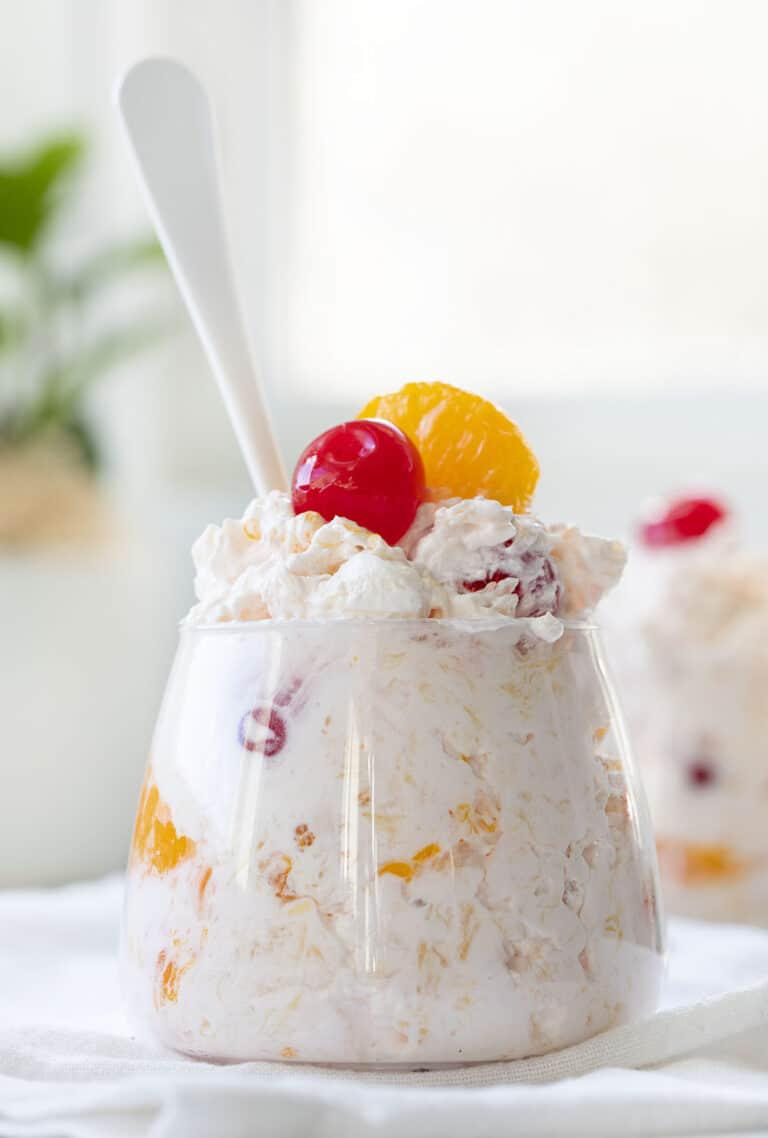 Ambrosia Salad Ingredients
As mentioned, there are a lot of ways to make this salad the way you like it. The ingredients in this recipe are what I like, but add or replace any of them with your preferences.
Fruit: Be sure to drain the fruit before adding it to the salad. You could also add more fruit, like grapes, bananas, and strawberries.
Marshmallows: Use colorful marshmallows to make the salad even prettier!
Coconut: Although it is a common ingredient in Ambrosia salad, you could leave out the coconut. However, it does give the salad a crunchy texture.
Sour Cream: The sour cream offsets some of the sweetness of the salad. You could use Greek yogurt as well.
Whipped Topping: Use storebought cool whip for this recipe, or make your own homemade whipped topping!
Nuts: I didn't add any nuts to this recipe, but for a crunch, go for it!
How to Make Ambrosia Salad
It's so easy to make this ambrosia salad. So, the next time you have to bring something to a potluck, sign up for a salad and whip this up! In a large bowl, combine all the ingredients and mix well. Cover the salad and let it chill in the refrigerator for at least 4 hours, up to overnight. The salad tastes best when it's had time to chill for a few hours.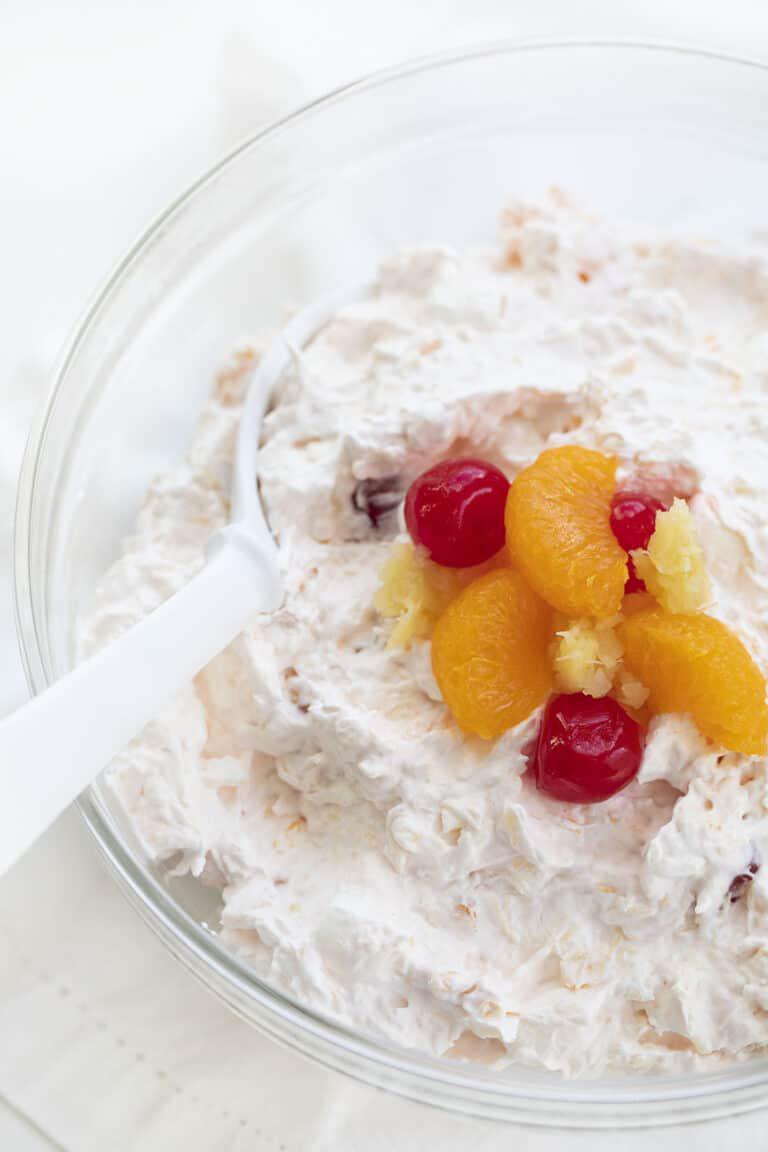 INGREDIENTS
1 can (15 ounces) mandarin oranges, drained
1 can (20 ounces) crushed pineapple, drained
1 jar (16 ounces) maraschino cherries, drained
1 cup miniature marshmallows
1 cup shredded coconut, sweetened
½ cup sour cream
8 ounces cool whip
INSTRUCTIONS
In a large bowl, combine all the ingredients. Toss to mix.
Cover and refrigerate at least 4 hours, up to overnight, before serving.