This delicious cherry crostata recipe features a buttery crust filled with sweet, cinnamon-spiced cherry filling. The recipe calls for frozen cherries, making it easy to enjoy this classic dessert any time of year.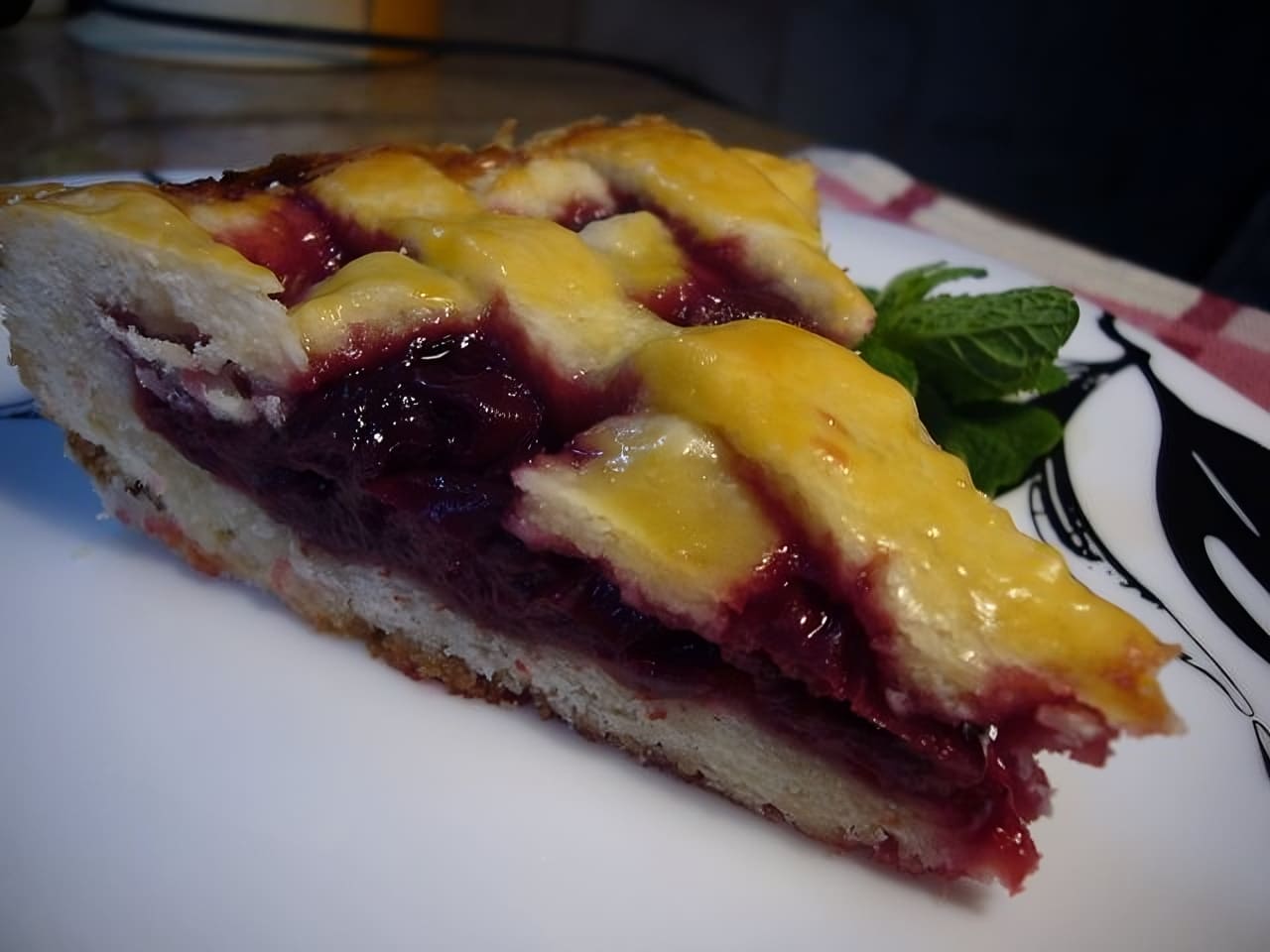 Follow the step-by-step instructions to make a homemade crust and a delicious cherry filling that's sure to impress. Perfect for a special occasion or a cozy night in, this cherry crostata is sure to become a new favorite.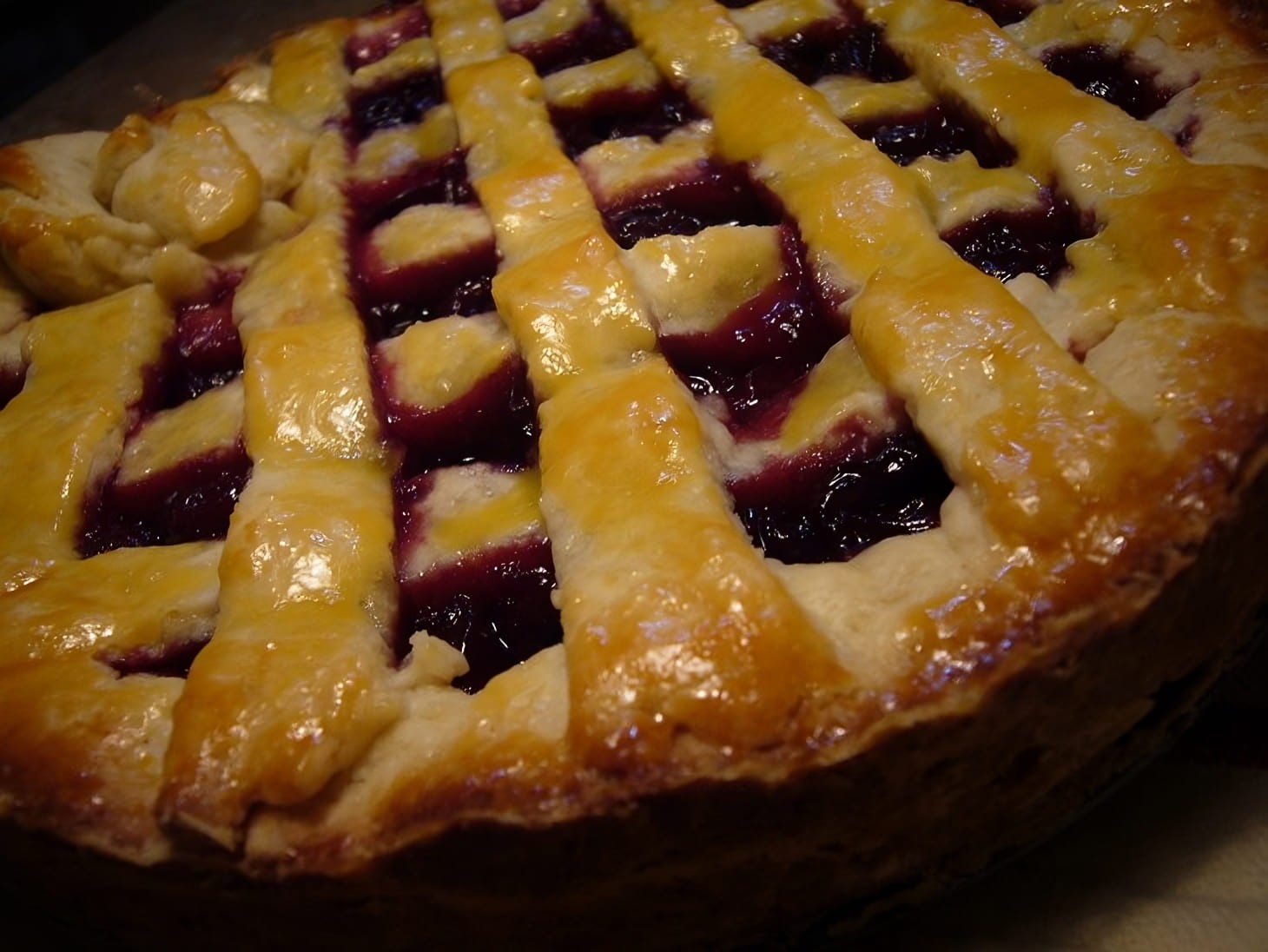 INGREDIENTS
For the crust:
300-350 g flour
2/3 cup sugar
100 g butter
1 egg
1 egg yolk
Juice of 1 lemon
2 tbsp olive oil
Pinch of salt
For the filling:
450 g pitted frozen cherries
1/2 cup sugar
Pinch of ground cinnamon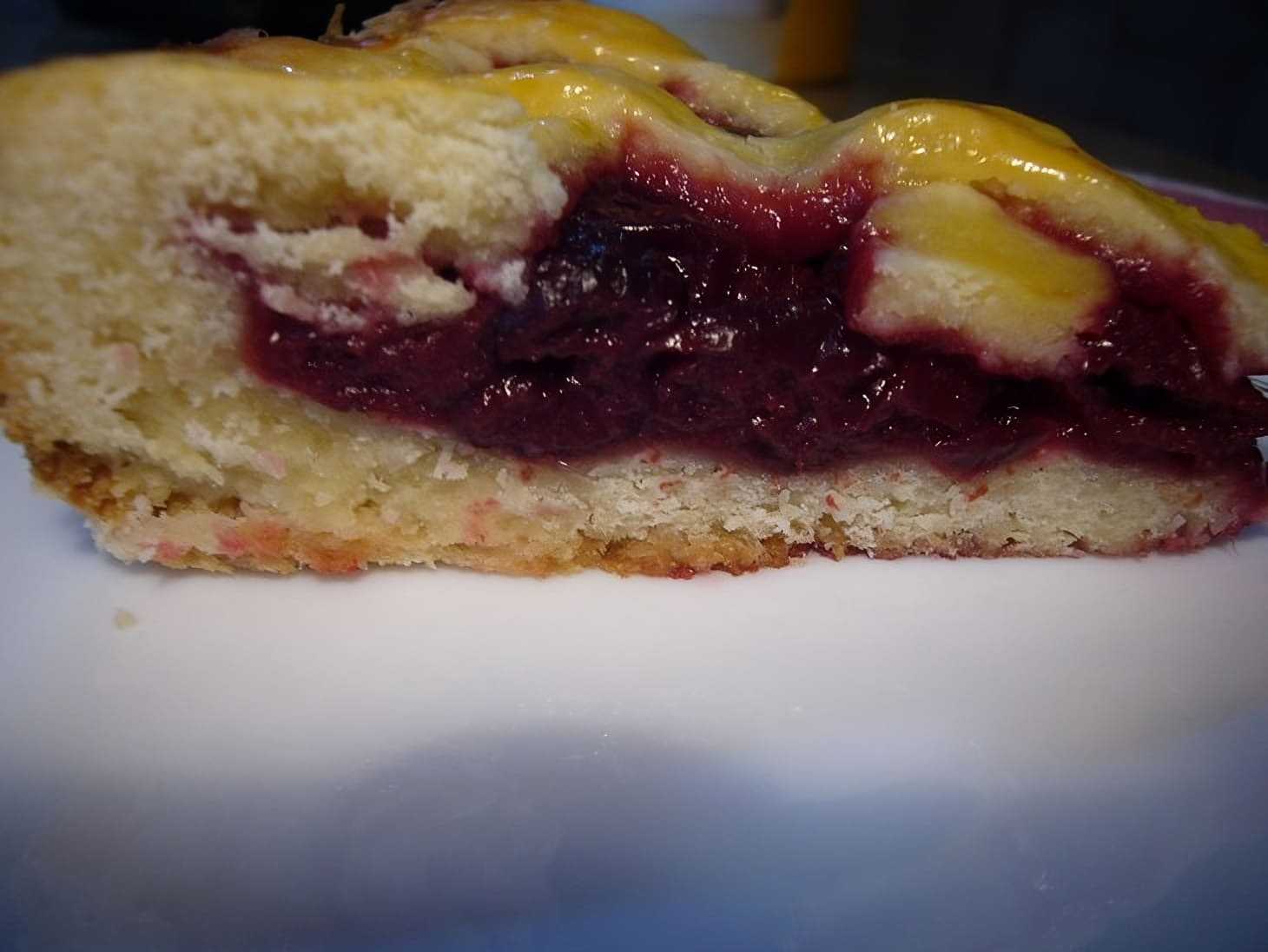 DIRECTIONS
In a large bowl, mix together flour, sugar, softened butter, egg, egg yolk, lemon juice, olive oil, and salt to make a dough. Wrap the dough in plastic and refrigerate for 1 hour.
Thaw the cherries and drain off any excess liquid. Place in a deep frying pan with sugar and cinnamon, and cook over low heat for 15-20 minutes, stirring occasionally, until it reaches a jam-like consistency. Let cool slightly.
Preheat the oven to 180°C. Grease a tart pan with butter and dust with flour. Roll out 2/3 of the dough and press it into the bottom and up the sides of the prepared pan. Prick the bottom with a fork.
Pour the cherry filling into the crust. Roll out the remaining dough and cut it into strips to make a lattice over the top of the filling. Brush the lattice with the remaining egg yolk.
Bake the crostata in the preheated oven for 40-50 minutes. Cover the edges with foil for the first 20-25 minutes to prevent burning. Let cool before serving.